If you became a camper by way of the glamping trend, you know that there is plenty to be thankful for when it comes to glamping. There's a bit more of a solid structure to keep you comfy and cozy at night, there are some pretty neat glamping accommodation options in some pretty fun locations, there's no need to arrive before dark so you can set up camp, and the list goes on. Here are a few more things to be thankful for when it comes to glamping with Petite Retreats.
Yurts: What makes a yurt so great is its spaciousness. Most yurts can easily accommodate six people, so they are great for family trips as well as getting together with your best glamping group. Plus, they are totally cool – there's no denying that. You've got a sturdy canvas roof overhead, plenty of room to socialize indoors and out, plus amenities you can't find in a tent, like mini kitchens, ceiling fans and cable TVs! Petite Retreat yurt accommodations can be found in California, Oregon, Pennsylvania, Washington, and Wisconsin.
Tiny Houses: The tiny house trend is only getting bigger as glampers find that these "home away from home" accommodations have everything you need for a perfect glamping adventure. First off, Petite Retreats' tiny house locations are near some of the most popular travel destinations like Nashville, Tennessee, Oregon's Mt. Hood area, Washington State's Bavarian-styled charming town of Leavenworth, Boston's quintessential New England towns, the vortexes of Sedona, Arizona, and the Florida Keys. Secondly, the Petite Retreat tiny homes are perfectly appointed from hip décor to the amenities like kitchens and full bathrooms! All you need to do is pick a location, settle in and check out these great areas, knowing that your comfortable tiny house awaits you at the end of a long day exploring.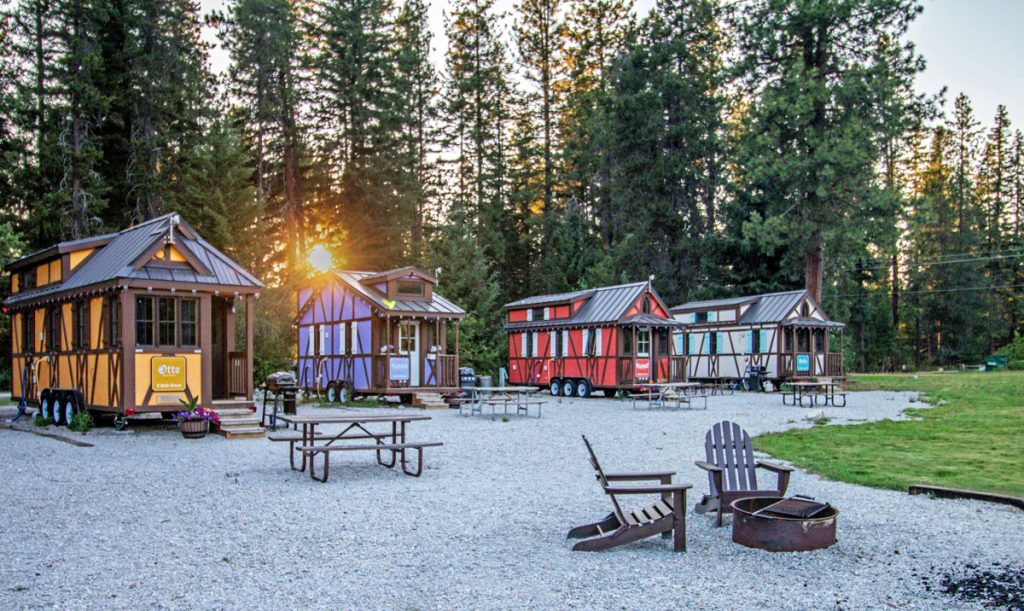 Variety: If you've done the tiny house or the yurt glamp, there are still a lot more choices – including the unique tepee, glamping tent, and covered wagon options available at some of our California locations. Plus, there are cabins and cottages in great locations around the country. Want to experience a glamping trip in the mountains? Check out the two Lake George, New York, locations or Tuxbury Pond in New Hampshire. How about glamping near Maine's charming Bar Harbor or the bucolic Pennsylvania Dutch Country? Our glamping accommodations are the spice of outdoor life!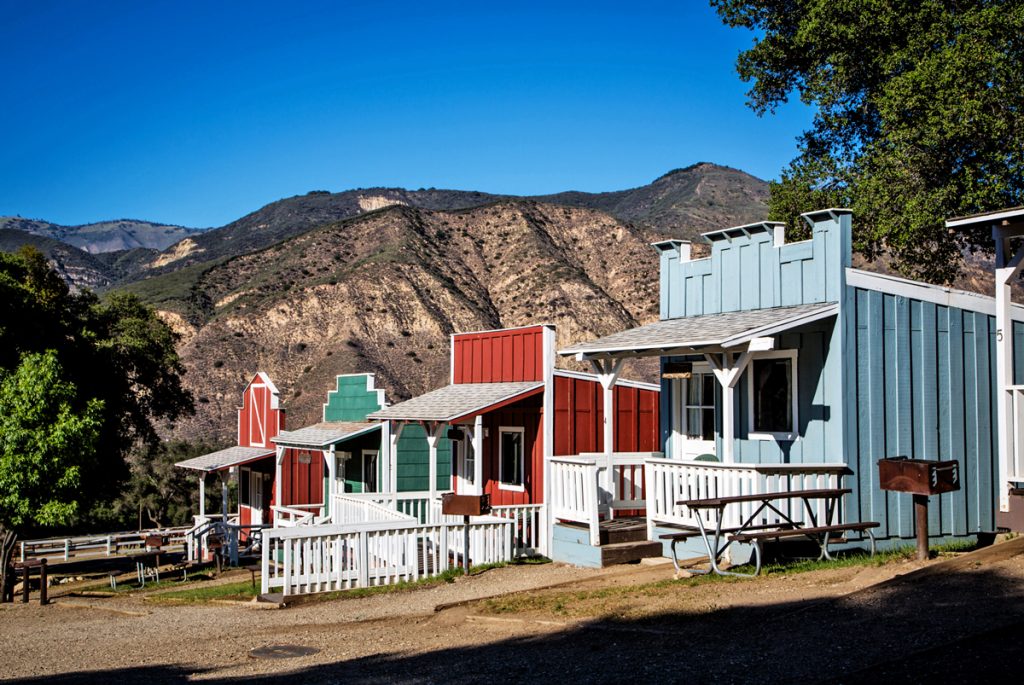 Location to Events and Attractions: Always wanted to experience Coachella? Book a stay at Palm Springs. Have you been wanting to see just how crazy Key West's Hemingway Days can get? Book a stay at one of Petite Retreats' Keys locations. How about touring Nashville's historic Ryman Theater and taking in a show or indulging in a fried bologna sandwich at Robert's Western World? Nashville glamping is possible with a reservation at the Natchez Trace Tiny House Village. Are healing vibes and great hikes on the agenda? Verde Valley can accommodate a Sedona glamping adventure. Check out petiteretreats.com and find your perfect glamping location.
Read More: