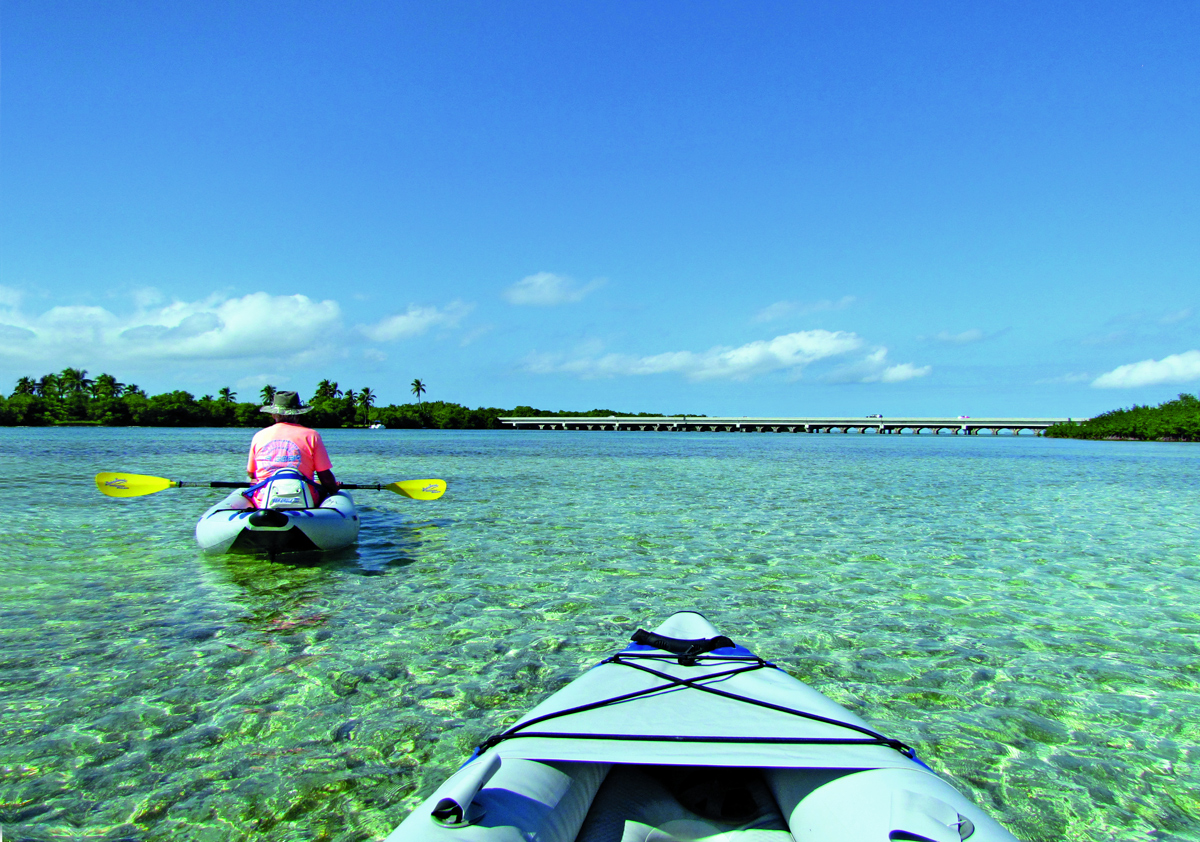 There's a popular song that talks playing and having fun on an island in the sun. We think it's all about the Florida Keys which actually offers several islands of choice to play and have some fun!
First, a bit of history and some fun facts about this series of islands that extend from the southern tip of Florida down into the deep blue ocean. The Keys are part of an archipelago and there are hundreds and hundreds of islands but a little over 40 of them are actually inhabited. Because there are so many and they stretch over such a long distance, they are divided into groups, the Upper Keys, the Middle Keys, and the Lower Keys. The most famous is Key West thanks to Ernest Hemingway who made his home here from 1931 to 1939. The largest is Key Largo. The populous Keys are connected via the Overseas Highway which links the Keys through a series of 42 bridges.  
Temperatures range from hottest in July at an average of 86 degrees and coolest in January at an average temperature of 70 degrees. On average, there are 256 days of sunshine in the Keys which is plenty of time to have some fun in the sun.
In all, if you start at Key Largo and drive south to Key West, it's a total of 97 miles and roughly a two-hour drive. But take your time and stay awhile, there's a lot to see and do in the Keys this winter.
The Humphrey Bogart Film Festival happens on Key Largo, of course, and is scheduled this year for October 17-21. It's a good year to attend this event as it is the 70th anniversary of Bogart's famous film, Key Largo. Key West will also host the Key West Film Festival from November 14-18.
Celebrate fall island-style at Marathon Key's Third Annual Fall Harvest at Crane Point Museum that promises a day of family fun with hay rides, trail mazes, lives music and all things autumn on October 28.
Art lovers make note of the Big Pine & The Lowers Keys Island Art Festival on November 24 which features locally produced arts and crafts, plus live music and food.
Other popular Keys activities include snorkeling, deep sea fishing, visiting the key deer at Deer Key, Dry Tortugas National Park, the historic bridge at Bahia Honda State Park and the Ernest Hemingway Home and Museum.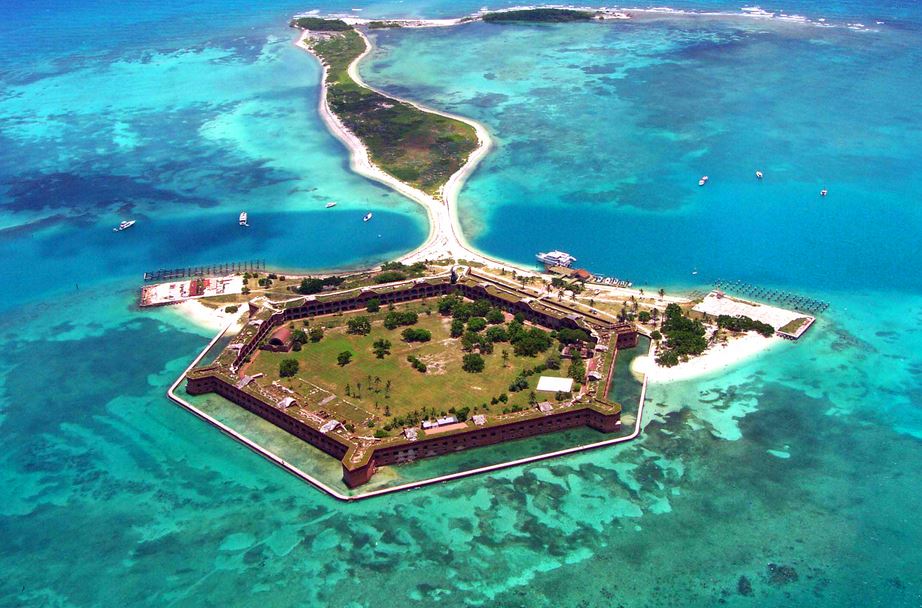 From a sheer relaxation perspective, there are the beaches. Some notable and regular best beach list-makers include Sandspur Beach and Calusa Beach on Big Pine Key, Higgs Beach in Key West and the beach at Long Key State Park on Long Key.
Chart your course for a Keys vacation and use the conveniently located Fiesta Key RV Resort & Marina or Sunshine Key RV Resort & Marina as your place to stay. The cottages offered at both of these resorts add to the perfect island getaway. Imagine…your own private cottage just steps from the beach!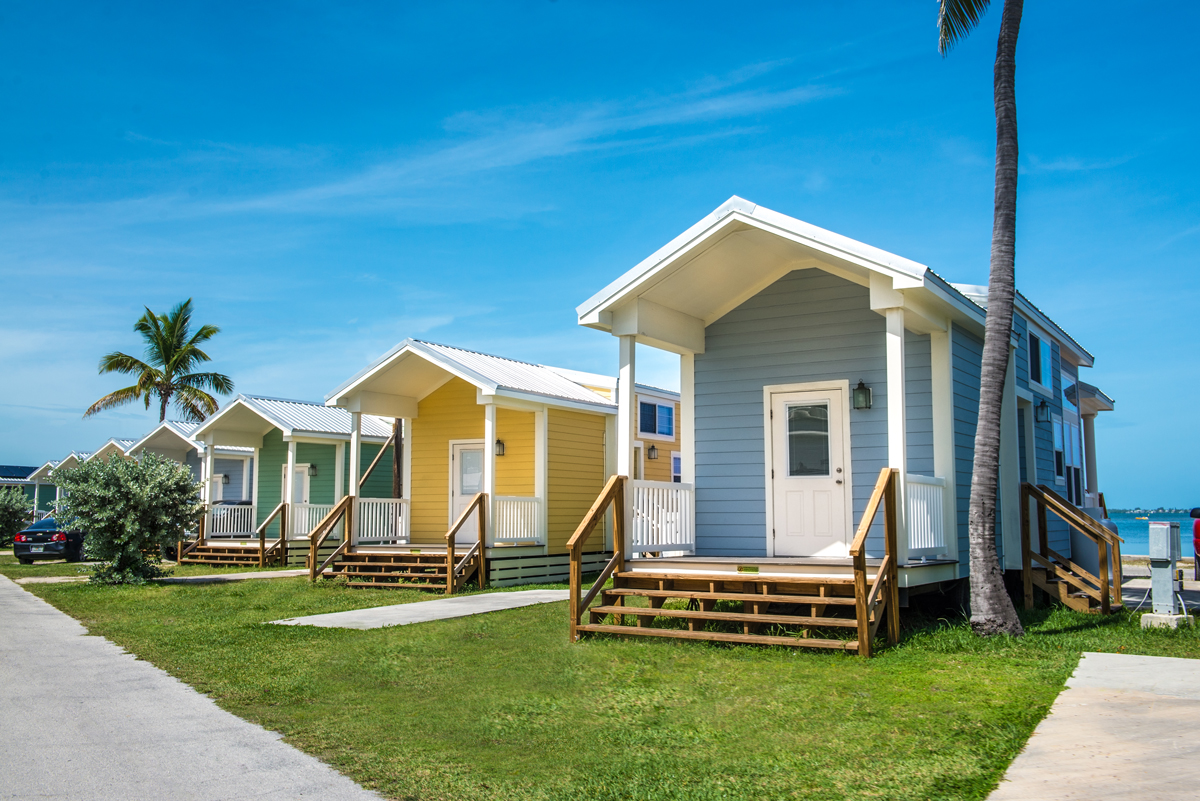 Fiesta Key RV Resort & Marina  sits on 28 acres where you can enjoy swimming, snorkeling, fishing, and a fabulous Tiki Bar and Cantina. Sunshine Key RV Resort & Marina has a marina, fishing opportunities and is just a mile away from Bahia Honda State Park with its historic bridge and great beaches.
Make your reservations to retreat to the Keys, today!