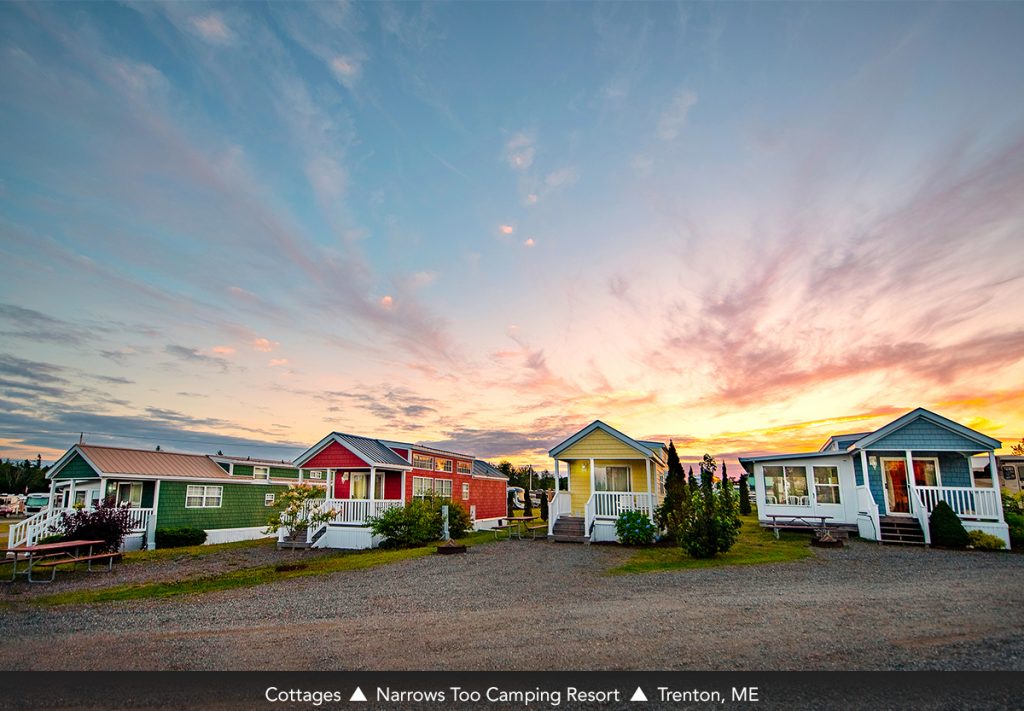 Rugged, rustic, scenic, quaint, charming, historic – the list goes on when you look for words to describe a visit to Maine's Bar Harbor. The town dates back to the mid-1700s and its charms can be found on land and sea. Dare we say, it lives up to its original name of Eden by offering an idyllic getaway for everyone? If you're heading to Maine over the next month or so, here are just a few things you might find interesting.
Wanna See Something Really Scary?
Get to know Bar Harbor from the spooky side and take one of the many ghost tours offered. The Red Cloak Haunted History Tour (www.redcloaktours.com) offers a 90 minute walking tour through the town and Old Burying Ground while a knowledgeable guide discusses history, superstitions and more. This is a family-friendly, pet-friendly and wheelchair-friendly tour.  Another interesting option for haunted tours would be the Bar Harbor Ghost Tours (www.barharborghosttours.com), which are offered nightly from May through October. The tours provided through this group tell the history of the area through the perspective of both the indigenous Wabanaki Indians as well as that of the Euro-American settlers. They offer both walking and van options that include tours such as the Wabanaki Spirit Walk or the Island of the Dead tour.
Calling All Art Lovers!
Over the next few months, Bar Harbor will host two amazing, open-air art shows. First up is the Island Arts Association's Annual Memorial Day Weekend Craft Fair, scheduled for May 25 and 26, from 10 a.m. to 5 p.m. daily. Come and see what the local artisans and crafters have on display (and for sale).  Later in June, enjoy the 69th Annual Art in the Park, which exhibits the works of artists in several mediums, including photography, panting and print. This event is scheduled for June 15 and 16. Both events are free, open to the public and will be held at the Village Green in the center of town.
Eat, Repeat and Enjoy
Maine is known for its lobster! So, why not get up close and personal with this delicious crustacean as well as other mainly Maine foods. The Ambrosia Cooking School (www.ambrosiacookingschool.com) offers several cooking classes that include Historic Maine Cooking, Chowder and Popovers, Please! and Maine Historic Desserts. Another option to nosh on is the foodie tour offered by Maine Food Tours (www.mainefoodietours.com) which offers tastes of the iconic Maine lobster roll as well as Maine Peekytoe Crab Cakes. Do we hear a resounding yum, err, we mean yes?
Don't Miss the Mountain
A trip to Bar Harbor is never complete without a visit to Acadia National Park, which is hard to miss since the park's 49,000 acres cover more than half of Mt. Desert Island. Things to do at Acadia that are available every day include hiking Cadillac Mountain, touring the park by foot, bike or car via the 57 miles of carriage roads, or enjoying the park's Sand Beach with its amazing views.  The Acadia Birding Festival is scheduled for May 30-June 2, and is designed for seasoned and amateur birders alike. For information on this event, visit www.acadiabirdingfestival.com.
If you're Bar Harbor bound, stay at any one of our three great Bar Harbor locations, which feature colorful cottages and unique cabins, at Narrows Too, Mt Desert Narrows, and Patten Pond.