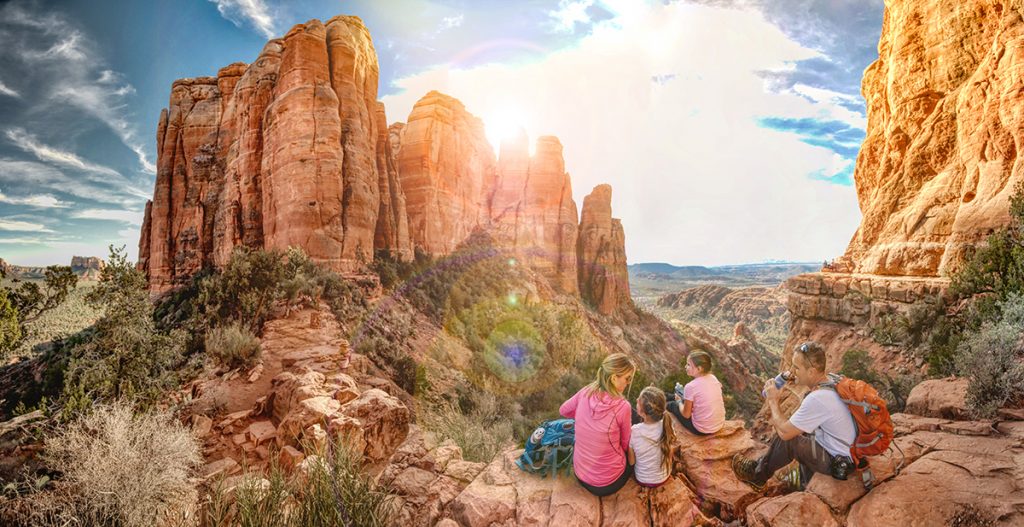 Thanksgiving is all about gathering friends and family near and being thankful for all your blessings. Why not put a twist on the tradition this year by gathering together to go glamping?
Since it's the holidays, it makes sense to kick it up a notch by staying in accommodations that are a bit comfier, photogenic, and where you can cook up a great meal with ease. Consider group rentals for all of the adorable tiny homes available at our tiny house villages in Leavenworth (WA), Verde Valley (AZ), Sunshine Key (FL), or Mt. Hood (OR). Another option is adjacent cottages at Tropical Palms (FL) or Palm Springs (CA). Or, be thankful for all that nature has to offer and get adjacent tent or RV sites. Either way, everyone's all together and, of course, the more the merrier.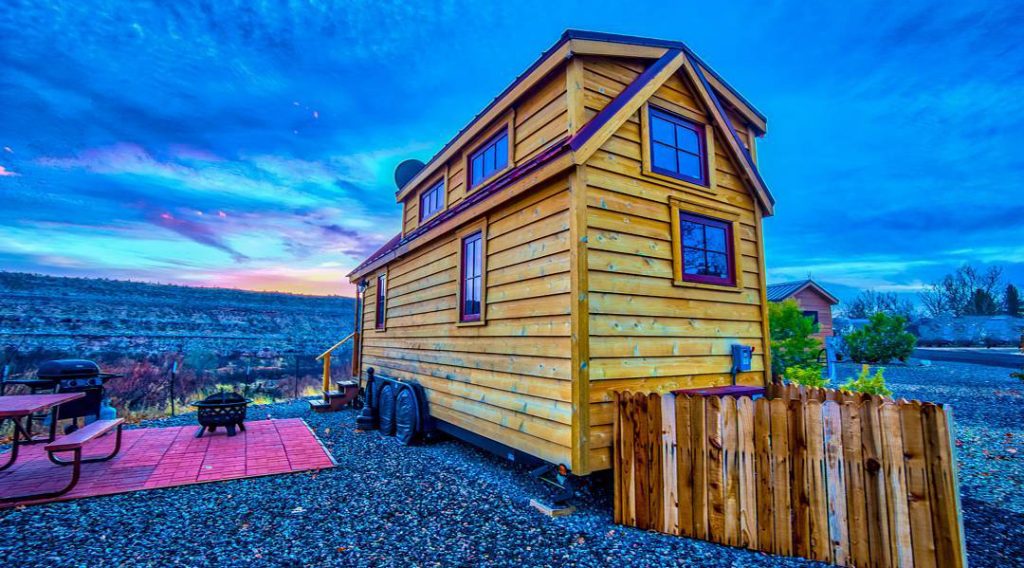 Once you've settled in, get outside and be thankful for the great outdoors. Take a hike – top fall hikes include Florida's Seminole-Wekiva Trail outside Orlando, which is a 14-mile, well-marked trail; Araby Trail in Palm Springs is about a 2-hour hike with gorgeous desert views, including a glimpse of Bob Hope's former home; or Lower Chimney Rock Trail in Sedona, which takes you to Chimney Rock through Arizona's spectacular Red Rock State Park. Other outdoor activities can include the Sedona Turkey Trot, Orlando's Turkey Trot in Avalon Park or Portland's Turkey Trot at the Zoo, which are all set for Thursday, November 28.
After your hike or Turkey Trot, be thankful for the bountiful meal you can enjoy with these simple ideas. Instead of a full-blown turkey dinner with all the trimmings, make up a variety of food boards ranging from veggies and cheese, to meats and breads or delicious dessert offerings. Or, plan the perfect potluck in advance by having each guest pick from a hat and bring whatever food is marked on their pick. The options should include an appetizer, veggie dishes, simple main meal options which can include stuffed peppers or one-pan dinners, easy desserts, and, of course, a seasonal libation. Or, let someone else do the cooking and consider the Thanksgiving Day Dinner at Yosemite National Park, which offers several feast options in their dining rooms and helps keep your yurt guest-free, or enjoy a meal at the historic Timberline Lodge, just a few miles from the Mt. Hood Tiny House Village.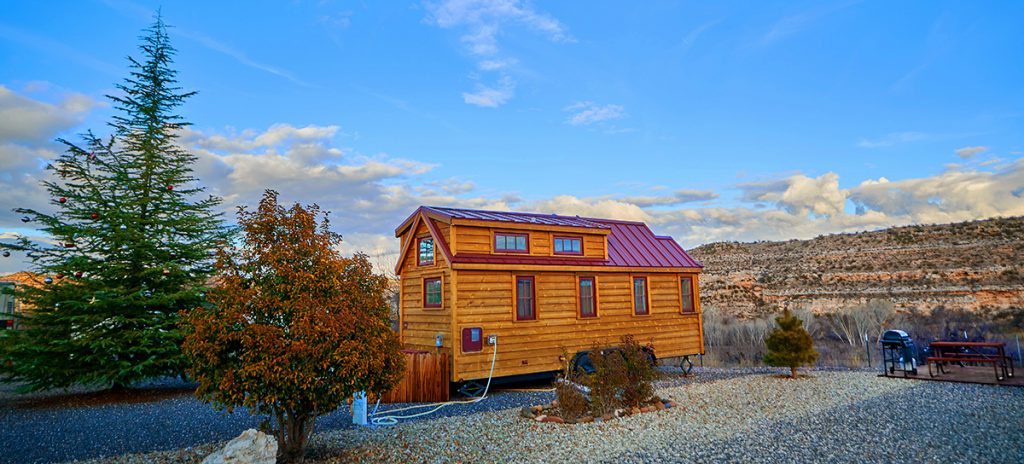 Be thankful for local attractions and explore your surroundings. Check out the schedule for Cannon Beach, Oregon's Haystack Holidays which include Mimosa Madness, a Holiday Wreath Making Class, Christmas concerts, and holiday light displays. Visit www.cannonbeach.org to see all the fun that's planned. Tampa's Busch Gardens will have a Christmas Town from early November to early January that features thousands of twinkling lights, holiday decorations, a sing-along train and a variety of holiday shows (www.buschgardens.com/tampa has all the details).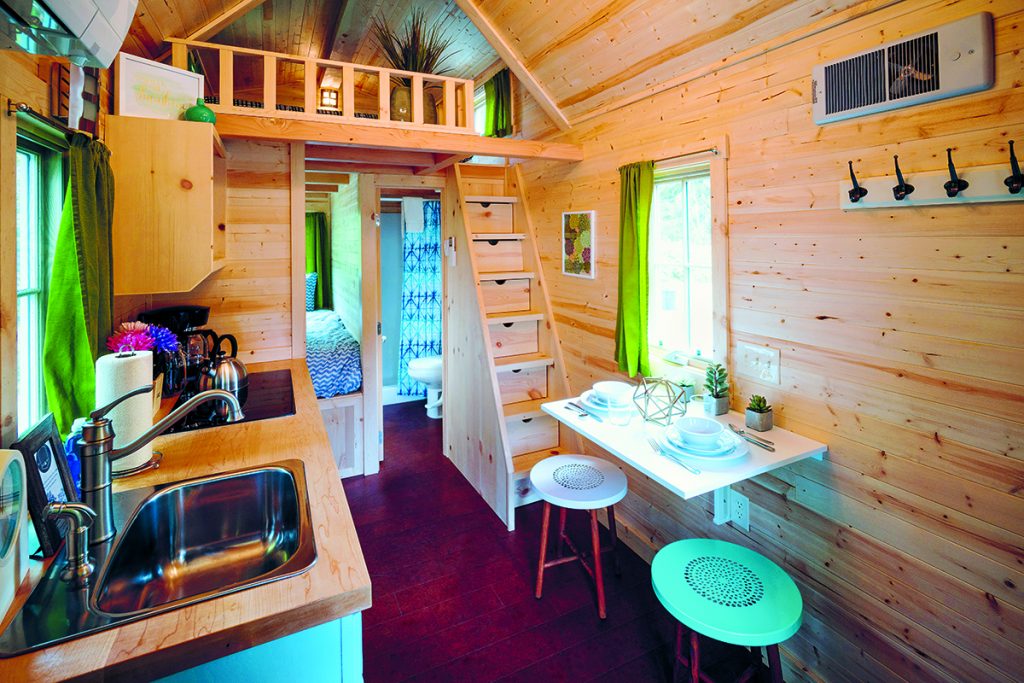 Visit www.PetiteRetreats.com to book your glamping accommodations and make this a unique Thanksgiving celebration you'll remember for years to come!