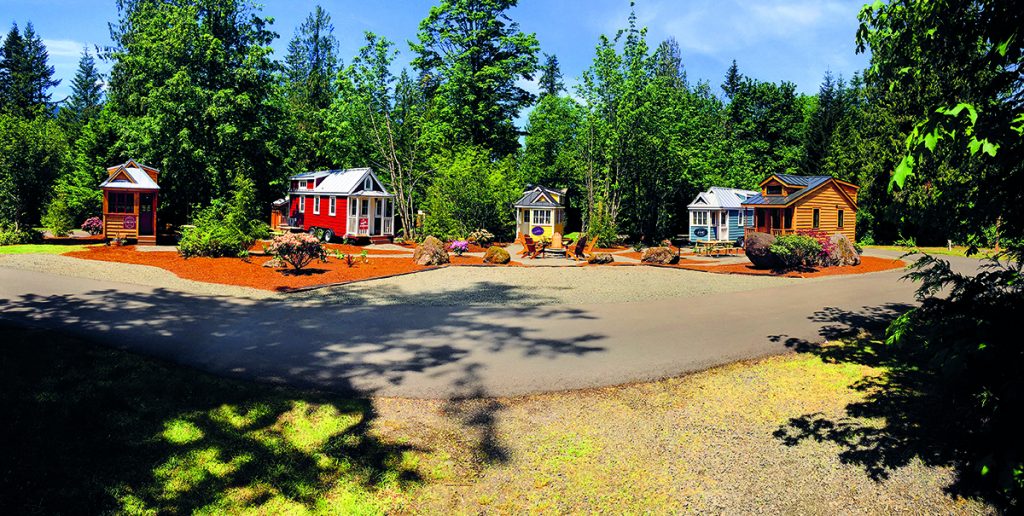 July is National Family Reunion month. Our tiny home villages offer the perfect opportunity to get the extended family together and still maintain safe distances this summer. Or, start planning now for Family Reunion 2021 and do a little recon on your own this summer to find the perfect location in advance. Each of our tiny homes are full of amenities and bursting with charm. The locations can't be beat either – plenty of outdoor fun like hiking, biking, and fishing and nearby attractions round out the experience.
Mt. Hood Tiny House Village (Welches, OR): There are seven tiny homes to book here so the family can gather and enjoy the beauty of the Mt. Hood area. Each home has its own unique personality and the homes vary in size in terms of the number of people each can accommodate, but combined, the seven tiny houses at Mt. Hood Village can accommodate 31 people. Layouts are different but each home has a kitchen and full bath!
Things to do in the area include day hikes on the nearly 1000 miles of trails, visiting the historic Timberline Lodge, kayaking and whitewater rafting, and fishing. Don't miss a trek to Multnomah Falls to view this spectacular 600+-foot tall roaring waterfall.

Leavenworth Tiny House Village (Leavenworth, WA): There are five tiny homes to book here and this is a great spot for a family reunion of 15 people or less. Like the Mt. Hood tiny homes, each home varies in size, but all have a kitchen and full bath.
The town of Leavenworth is a beautiful Bavarian-styled village with quaint shops and eateries, and the unique Nutcracker Museum. The area is also great for outdoor lovers and offers the options of picnics and paddle boats at Lake Wenatchee State Park, hiking the easy 4-mile loop of Icicle Gorge or the more difficult 4-mile round trip of Icicle Ridge, and trying your luck at fly-fishing for which the area has plenty of creeks, rivers, and lakes.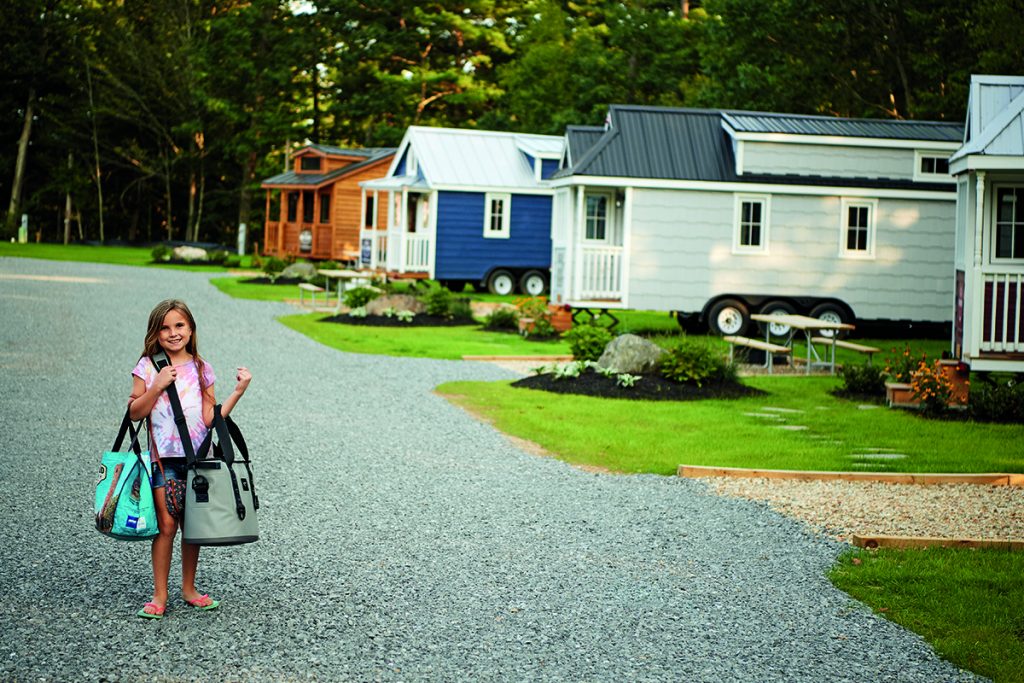 Tuxbury Tiny House Village (South Hampton, NH): This is the perfect spot for a family reunion of 20 on the East Coast. Less than an hour to Boston and just thirty minutes from the Salisbury-Hampton beaches on the shores of the Atlantic, this tiny house village, with its five tiny homes, is a prime spot for all kinds of fun.
In Boston, take a history lesson while walking the 2.5-mile Freedom Trail around the city or drop your kayak in the Charles River and paddle around to view Beantown from the water. Get some friendly family competition going with challenges at the horseshoe pits or volleyball court back at Tuxbury or head to the nearby beaches and see how creative each team can get with sandcastle building!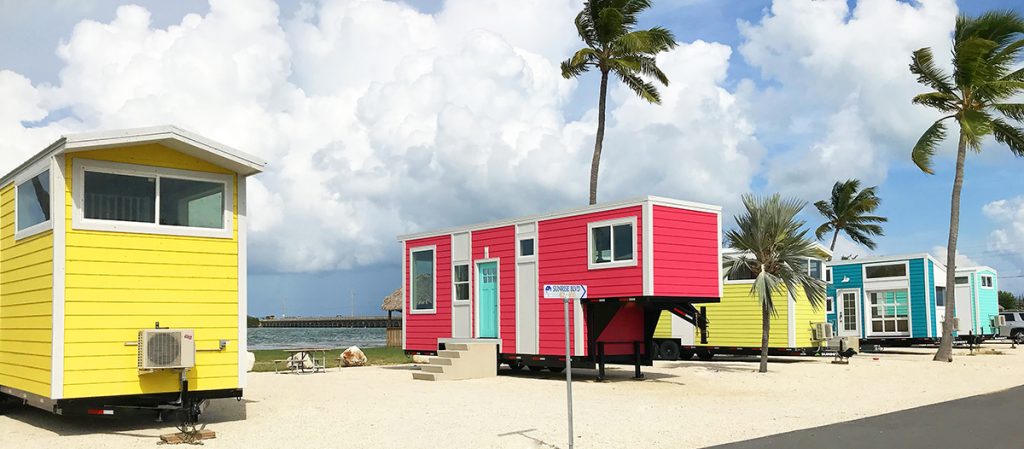 Sunshine Key Tiny House Village (Big Pine Key, FL): Five great homes, all unique in layout and personality, come together to provide family reunion accommodations for a group of 20. That's 20 of your nearest and dearest gathered in in the beautiful Florida Keys to enjoy a family reunion with a taste of the tropics.
Family fun can include deep-sea fishing charters, exploring nearby Bahia State Park or a drive down the Overseas Highway with visits to the other Keys, including Key West and all its Hemingway lore. A great thing about a stay at Sunshine Key is that they have partnered with Key Boat Tours, which has a location onsite and guests can rent bicycles, kayaks, and paddle boards, as well as schedule fishing charters and snorkeling tours. Let our tiny homes welcome you and your family to create the perfect combination for a memorable gathering!