When it comes to seeing what any location you visit has to offer, certainly the local Visitor's Guide and suggestions from friends and family who have visited the area can work for creating a great itinerary. But why not let someone else do the heavy lifting and sign up for a tour experience with a local provider. There are all kinds of tours ranging from history and architectural to sampling local foods and bevvies or getting your scare on with a spooky ghost tour. Consider the tours we've listed here next time you're in the area!
There are plenty of Jeep tours around the U.S. that give visitors an off-road experience like no other. Planning a tiny house stay at Verde Valley in Sedona or a cabin rental at Las Vegas and consider booking a trip with pinkadventuretours.com and let the cool Pink Jeeps be your guide. An open-air red Jeep and Joshua Tree National Park combine for a one-of-a-kind experience if you're visiting Palm Springs and want to see the rugged desert landscape surrounding the area. Visit red-jeep.com for tour info. Planning a trip to Bend, Oregon? Try a yurt or cabin rental at Bend-Sunriver and then check out Bend Jeep® Tours for a great way to see Deschutes National Forest.
Foodie tours are a great way to get to know the history and culture of a city and there are several that stand out. Book a tiny house or cabin stay at Natchez Trace and take in Nashville's culinary experience. Bites and Sites is a walking tour that combines attractions and food on a walking tour while Nashville Food Adventures are driving tours that offer food and drink experiences. Both are offered through nashvillefoodtours.com. According to Tripadvisor, the food and cultural walking tour of Seattle's Pike Place Market is one of the most booked food tours in the U.S. Rent a yurt at nearby Tall Chief and head into Seattle to experience this 100-year-plus historic market that is considered "the soul of Seattle." Visit savorseattletours.com for tour details.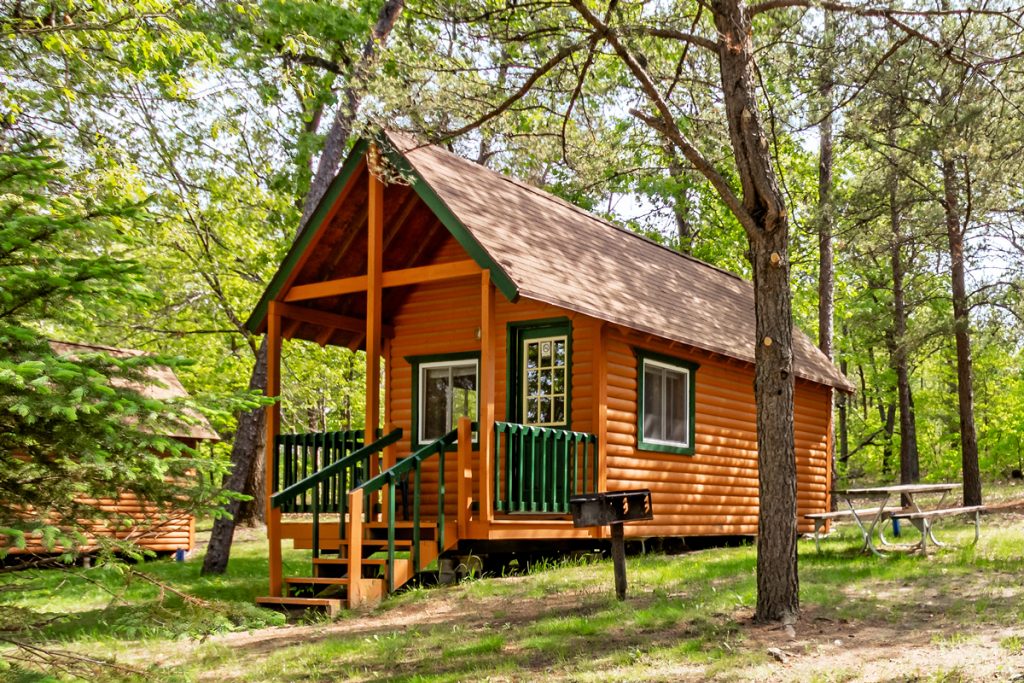 Did you ever ride a duck? What about touring the waters of your vacation destination on a duck? We're not talking about the waterfowl here but instead the unique amphibious tour bus. If you want to experience the original duck tour rent a cabin at Arrowhead in the Wisconsin Dells where the duck tours originated in 1946 using the decommissioned amphibious trucks introduced in WWII. Since the original duck tour was quite popular with visitors, others began to pop up around the U.S. and similar duck tours can now be found in Boston (book a cottage Gateway to Cape Cod); South Beach and Miami (stay with us at the Miami Everglades RV Resort); and Seattle (Tall Chief is a great location to stay for a Seattle duck adventure).
Read More: