California is big – in fact, it ranks number 3 in terms of square miles, measuring 163,695 square miles, falling between Texas and Montana in terms of size. And yet for as big as the Golden State is, most people tend to refer to it in terms of either Northern California or Southern California (although the residents trying make Central California a thing may disagree). Northern California is considered pretty much anything north of San Francisco. Yosemite National Park is in Northern California as is the Napa/Sonoma Wine Country and several national forest lands that are home to California's famed giant sequoias. Northern California is also home to four great campgrounds with each offering its own bit of Northern California charm and fun rental accommodations. So, we'll round up the campgrounds, highlight the best there is to see near each and throw in a fifth highlight for additional fun in the North!
Ponderosa is in Lotus, California, on the South Fork of the American River, which means plenty of water sports including kayaking and rafting right onsite. An interesting day trip would be to visit the historic town of Folsom, which is about 20 miles away. If Folsom sounds familiar, it is the same Folsom made famous by Johnny Cash's song "Folsom Prison Blues" written about the Folsom State Prison. Visitors can check out the Folsom Prison Museum which has exhibits and artifacts about the 100-year-old-plus facility. There is also the Johnny Cash Trail, which is a Class I bike and pedestrian trail. The town is also home to the Folsom History Museum, the Railroad History Museum and plenty of shops and restaurants. Ponderosa offers a number of cabin options, perfect for a glamping vacation.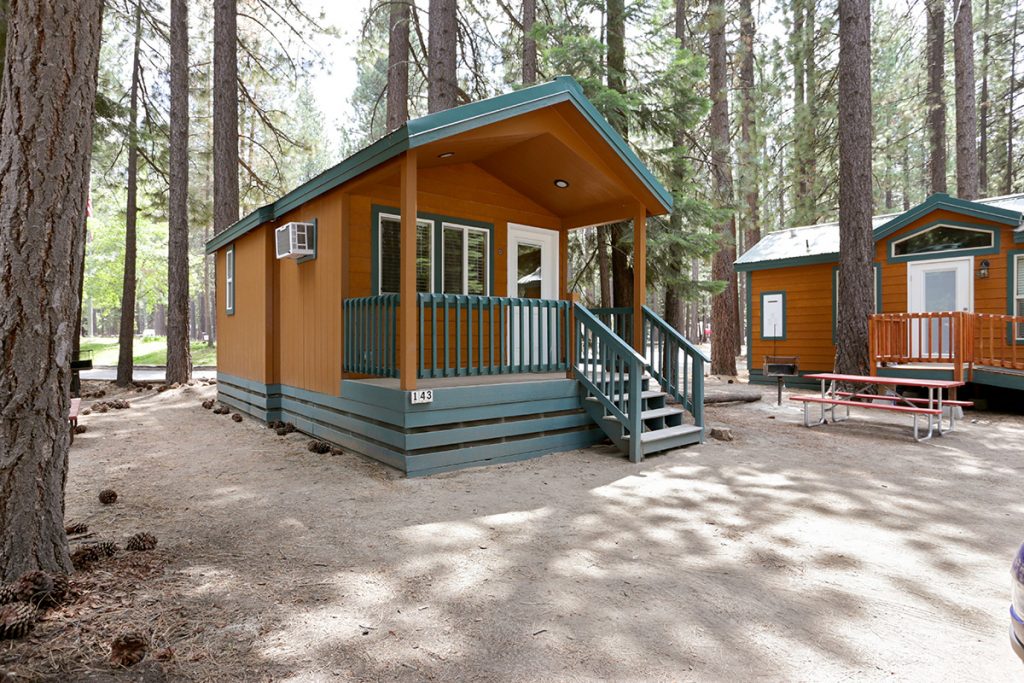 Tahoe Valley is in beautiful South Lake Tahoe, which is a mix of towering pine trees, sandy beaches, and of course beautiful Lake Tahoe. Things to do include the Heavenly Ski Resort, with its non-snow summer fun that includes a gondola ride and a mountain coaster, several casinos, and the South Lake Tahoe Beer Trail. Emerald Bay State Park is great for hiking, scenic views of Eagle Falls and to see Vikingsholm Castle, a California landmark that is considered one of the finest examples of Scandinavian architecture outside of the Nordic countries. Enjoy a cozy cabin surrounded by towering pine trees and nature and you're set for a Tahoe adventure.
Lake Minden has its own 41-acre lake, perfect for fishing for catfish and largemouth bass. This is a great home base camp if you want to check out California's capital city of Sacramento. Sacramento highlights include the State Capitol building with its beautiful gardens, the Capitol Museum, and the California Automobile Museum which has over 150 vintage autos on display dating from 1885 to 2011. Don't miss the Crocker Art Museum which is the oldest art museum west of the Mississippi and has collections that include California art and other American works dating from the Gold Rush to current times. Check out a cabin or cottage rental while at Lake Minden.
Lake of the Springs is in Oregon House, California, and sits at the foothills of the Sierra Mountains. The 120-acre private lake is the jewel of the campground and is great for fishing, boating, and swimming. The area offers several wineries, the Narrow Gauge Railroad Museum, and lots of outdoor fun. A great photo op would be at the historic Bridgeport Covered Bridge in South Yuba River State Park, which also has great hiking and private swimming spots! Lake of the Springs offers cabin rentals and adorable yurts!
Lodi, California, is a charming town that could serve our Northern California glampers very well as a day trip adventure. There are 85 wineries in the area, plenty of bike trails, and hiking, as well as rafting and kayaking opportunities. Visitors to the town of Lodi are welcomed by the Lodi Mission Arch, which was built in 1907 and topped with a gold-leafed covered bear – which is the state's official animal. Once you pass through the gate, the Lodi adventure begins. Check out the Lodi Murals, a serial of murals painted around town to commemorate Lodi's centennial. Or, visit the World of Wonders Science Museum where science provides the entertainment. There are also galleries, shops, plenty of dining options, plus wines, and ciders and craft brews to sample! Add Lodi to your Northern California glamping trip for the ultimate adventure.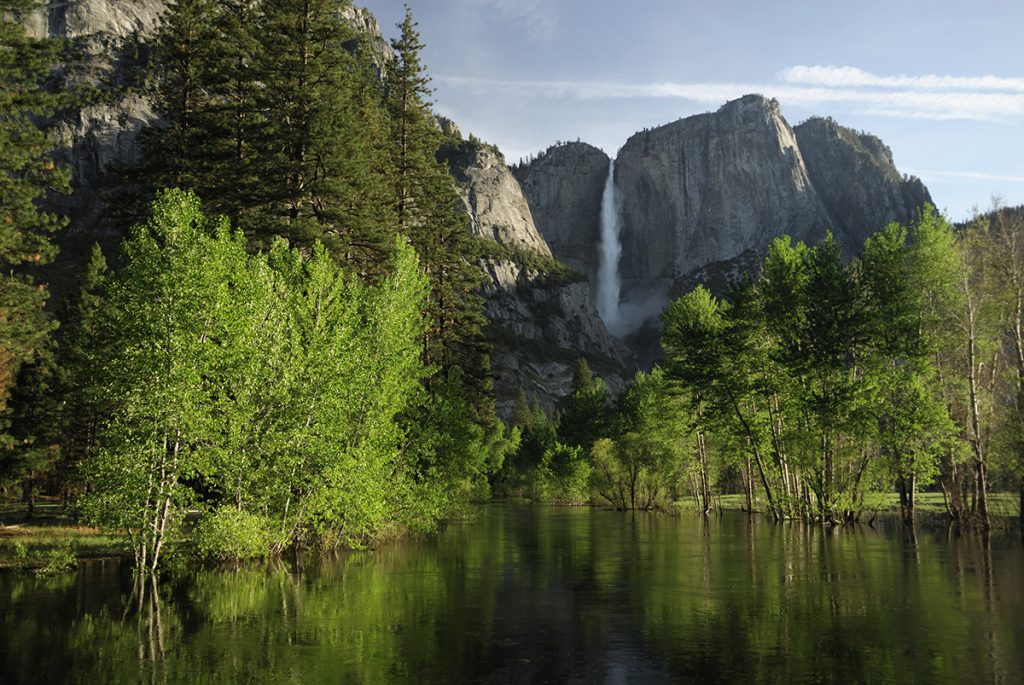 Read More: