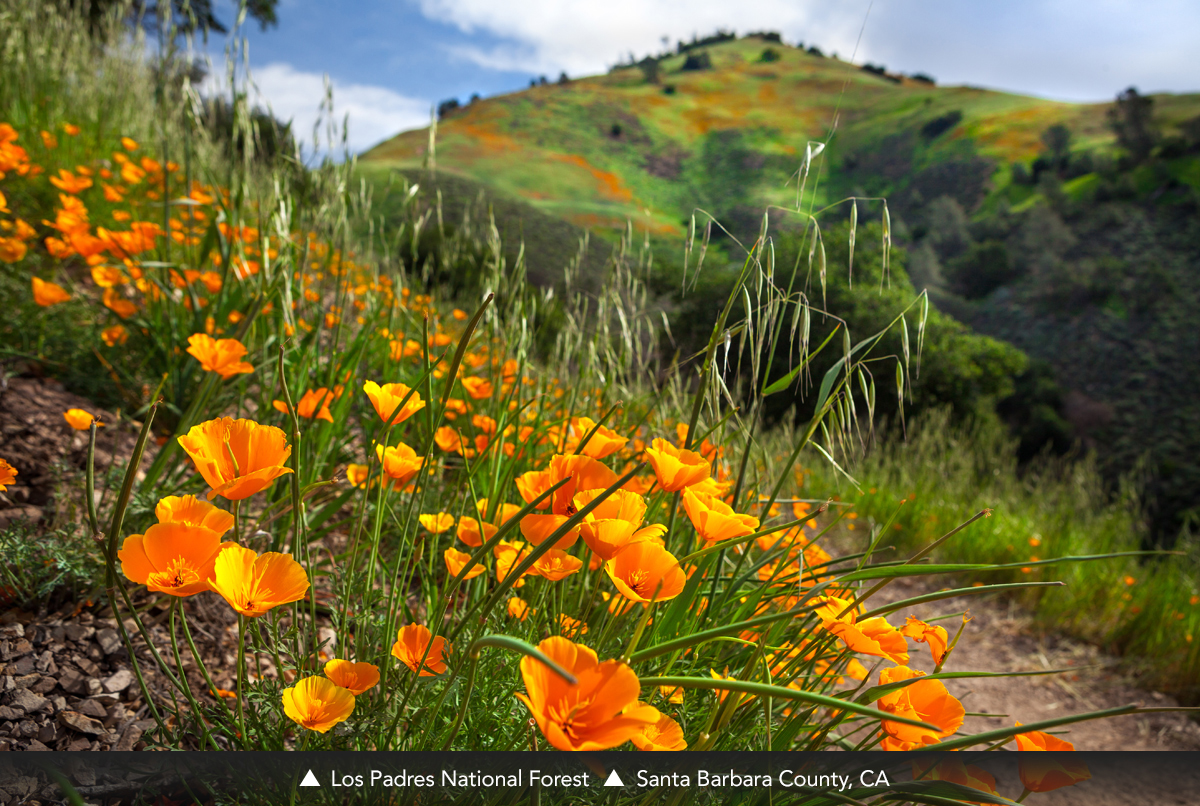 If someone was tasked with writing about the Top Ten things to do in Ojai, California, let's hope they have a diligent (or understanding) editor….because you can't stop at 10. This beautiful valley city, located about 90 miles north of LA and just 30 miles from Santa Barbara, is a bundle of charm, rolled up in a mix of culture and arts and displayed in a setting so scenic and serene, your Instagram posts will be nonstop!
So, we won't stop at 10 or 15, but just show you some highlights to send you on your way to discover all there is to see and do in Ojai.
The first thing you will notice is the surrounding countryside. There are citrus groves, vineyards, and the Los Padres National Forest. Filled with wildflowers, wildlife, hiking and biking trails and beaches, Los Padres is a wonderland for wanderers. You can also choose to fish, horseback ride or enjoy a lazy picnic with nature as a side dish!
Enjoy a tour of an olive grove at the Ojai Olive Oil Company (www.ojaioliveoil.com) or sample some of the wines at the various wineries located in and around Ojai (visit www.ojaivisitors.com for a listing of wineries). If your visit to Ojai begins after June 1, definitely stop by Frog Creek Farm (www.frogcreekfarmojai.com) to enjoy the lavender and also mark your calendar for the Ojai Valley Lavender Festival, scheduled for Saturday, June 29, at Libbey Park.
In town, you want to make sure you visit the Ojai Certified Farmers Market for locally grown fresh fruits and vegetables, as well as meats and seafood, honey, jams, soaps, and candles. The Market is open every Sunday, rain or shine, from 9 a.m. to 1 p.m. For a list of fruits and veggies in season, visit www.ojaicertifiedfarmersmarket.com.
Also, you can't miss Libbey Park, which is located in the center of the town and contains walking paths, a fountain, a bandstand, Libbey Bowl, a renowned concert venue, and of course tennis courts as it plays host annually to the oldest amateur tennis tournament in the US, "the Ojai," in late April. The park will also host Art in the Park, an annual event since 1977, allowing local artists the opportunity to showcase and sell their work. This year's event is scheduled for May 25.  Just one week later on June 1, the park hosts the 2019 Ojai Blues Fest, followed by the Ojai Musical Festival, a four-day event featuring classical music that will run June 6-9.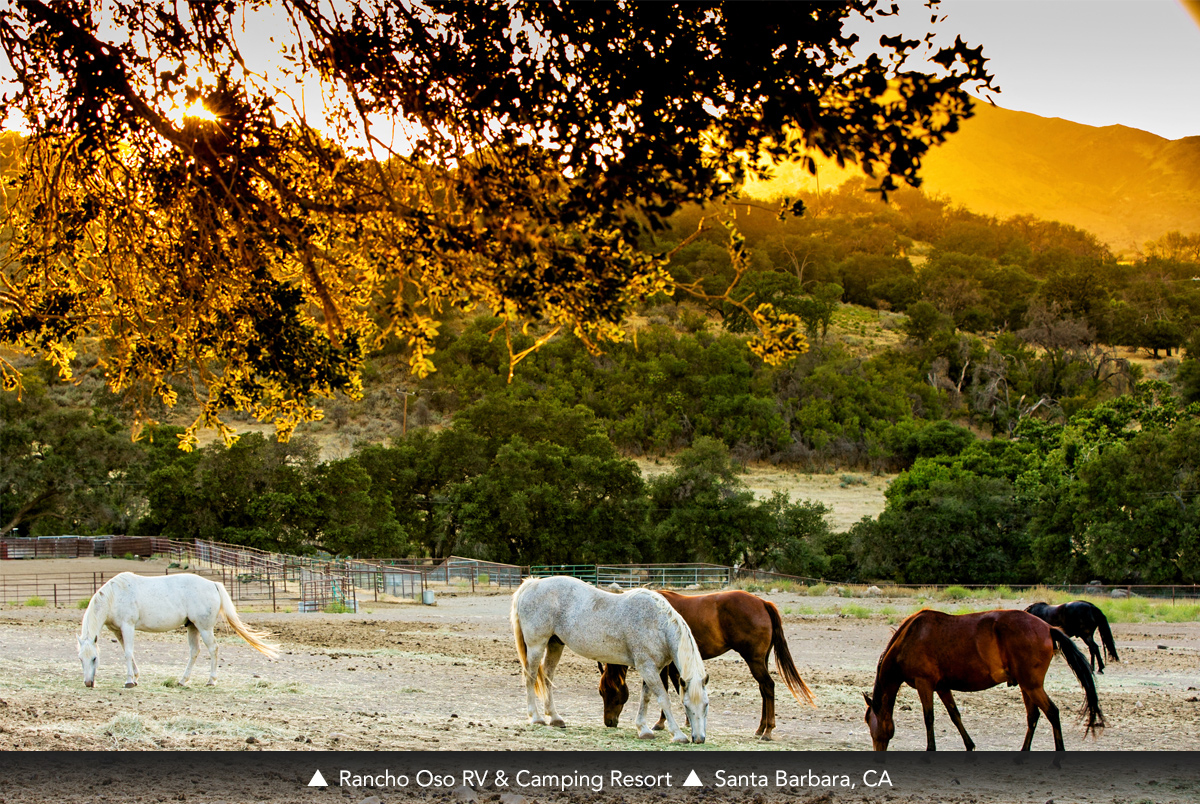 There are also plenty of dining options from gourmet to farm-to-table and shopping possibilities include clothing boutiques, antiques, jewelry stores, and trinket shops, art galleries and of course Bart's Books. Bart's is the largest independently owned and operated indoor/outdoor bookstore in the US. The store's collection of more than 1 million books overflows to freestanding bookcases outside the store, which are paid for by customers on the honor system! Inside, visitors will also find rare, first editions and specialty art books.
And, when your perfect day, or days, in Ojai are coming to a close, don't miss the "pink" sunset where, thanks to a combination of the mountains, the valley, the sun's location, etc., the sky takes on a pink glow at dusk that can only be described as indescribable!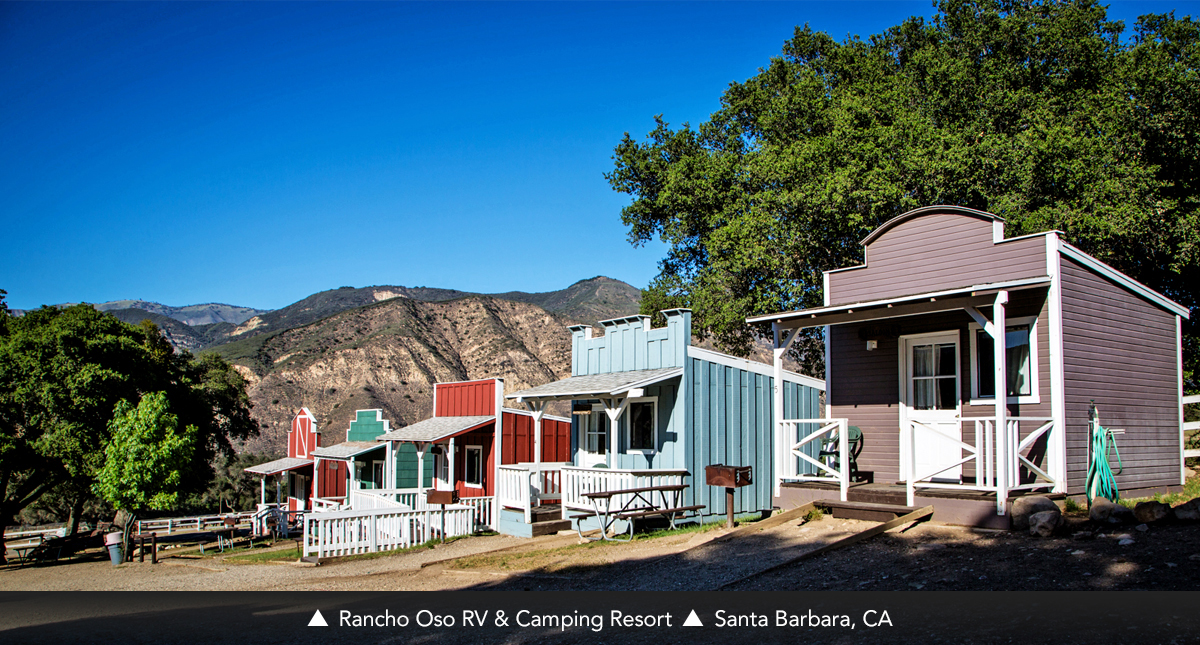 If you want to make your own To-Do in Ojai list, consider a stay at Rancho Oso, in Santa Barbara and book one our unique Petite Retreats. Check out www.PetiteRetreats.com to see what options are available to make your home base while exploring nearby Ojai.