Planning a glamping trip to Orlando soon? First, find the perfect glamping accommodation. Select from our sunny glamping cottages at petiteretreats.com that you can call "home" while you check off the items on our list! The colorful cottages at Tropical Palms as well as the cozy cabins at our Orlando location are perfect for a central Florida getaway.
Day Tripping: One of the great things about Orlando is that its central location allows for some enjoyable day trips to other Florida hotspots. Options include Tampa (about 84 miles) to enjoy Busch Gardens, ZooTampa at Lowry Park, foodie tours and historic Ybor City. St. Augustine, our nation's oldest city, is about an hour and a half drive from Orlando, but you'll feel like you've been transported to another world. The architecture and the history of this beautiful city are just a few of the highlights. Don't miss the Lightner Museum and a stroll down charming St. George Street. Cocoa Beach is less than 60 miles from Orlando and this Space Coast location is full of things to do. Visit the Kennedy Space Center, find your own spot of sandy beach along the 72-mile shoreline and soak up the sun, kayak with the manatees (check out cocoabeachkayaking.com), or stroll the iconic Cocoa Beach Pier for fishing, dining, and shopping fun.


Kick off the Holidays: The theme parks in the area are always a great option for fun, but come the holiday season, they really know how to bring the hype. Universal Studios offers The GrinchmasTM Who-liday Spectacular plus a regularly scheduled Holiday Parade beginning November 7 and running through January 1 that promises balloon-versions of movie favorites. EPCOT hosts their International Festival of Holidays from November 25 through December 30, which features international holiday traditions exhibited through music, storytelling, and food. Don't miss the Cookie Stroll! SeaWorld transforms into a winter wonderland and promises holiday shows, dinner with Santa, and plenty of sparkling lights during their Christmas Celebration which begins November 11 and runs through January 3, 2023.


Culture Club: Orlando has plenty of spots to satisfy your need for a cultural trip. The Orlando Philharmonic hosts a season of both cultural and pop musical events and November and December bring special holiday-themed events, as well. Check out what's planned at orlandophil.org. Orlando Shakes is not a fast-food option for milk shakes but rather an interesting theater company that runs the gamut when it comes to productions – from their Cabaret Series to children's events or their Signature Series which includes productions from Shakespeare to modern-day favorites like Kinky Boots. Dickens' holiday classic, "A Christmas Carol" will run from November 30 through December 24. Details about productions can be found at orlandoshakes.org.



See the Real Florida: Quick – what two things do you associate with Florida? If oranges and alligators came to mind, then we've got a few things for you to discover while glamping in Orlando! The Showcase of Citrus (showcaseofcitrus.com) in Kissimmee offers the opportunity to pick your own citrus fruits, take a monster truck tour of the 2,500- acre citrus and cattle farm and visit some of the farm animals here, including Poppy the Zebu and Blu the Emu. For the alligator experience, visit Gatorland, billed as the alligator capital of the world, to see not only alligators, but crocodiles, bobcats, birds, and a host of other wild creatures. There's also zip-lining, gator shows, and other unforgettable "only-in-Florida" experiences at Gatorland (gatorland.com).


Enjoy the Outdoors: Bok Tower Gardens, designed by famed landscape architect Frederick Law Olmstead, Jr. is a spectacular visual experience of flowering foliage as well as wildlife and is part of the Great Florida Birding Trail. Bikers will enjoy the Orlando Urban Bike Trail that winds through both urban and wooded settings along a five-mile trail (round trip). Try a stand-up paddle adventure with Paddleboard Orlando where you can take lessons, do a trip with the manatees, or enjoy a moonlight paddleboard excursion. Check out paddleboardorlando.com to see all their offerings.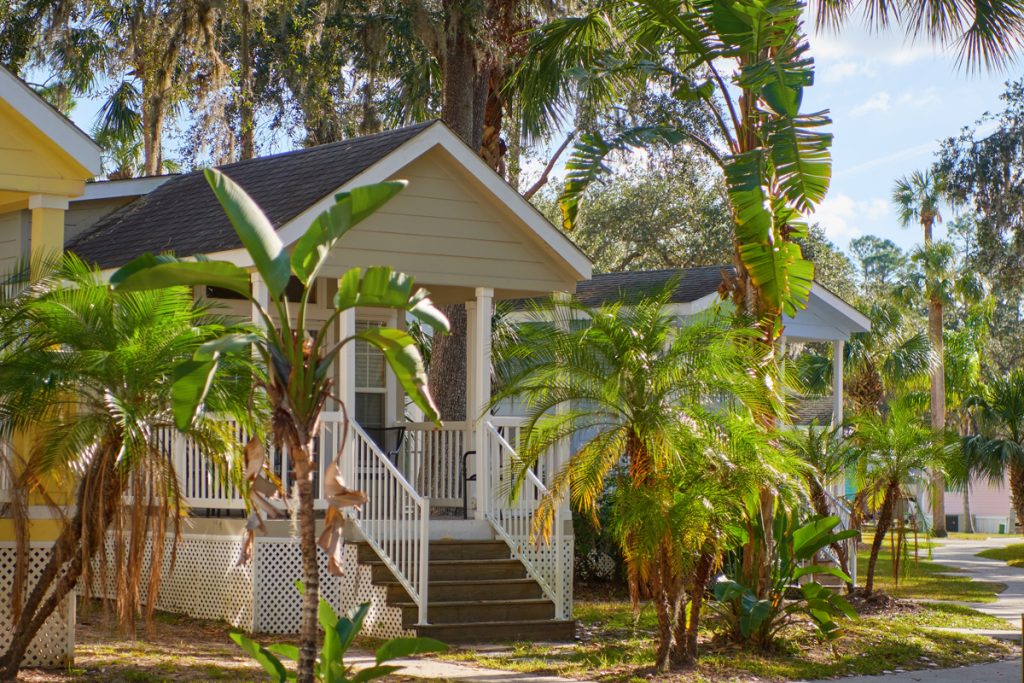 Read More: