Thinking about an East Coast adventure? Planning to take a few selfies with a rugged coastline or towering pine trees as your backdrop? We've got the perfect trip if you're planning to head east! Autumn is just around the corner and it's the perfect time to visit the East Coast catch those beautiful fall colors bursting from the trees and breath in the crisp air.
Start your trip off in Bar Harbor, Maine where you have your choice of several locations for a Petite Retreat. Both Mt. Desert Narrows and Narrows Too offer cozy cabins which provide the perfect setting for a New England retreat. Both locations are conveniently located just 20 minutes from downtown Bar Harbor and only 10 minutes from Acadia National Park.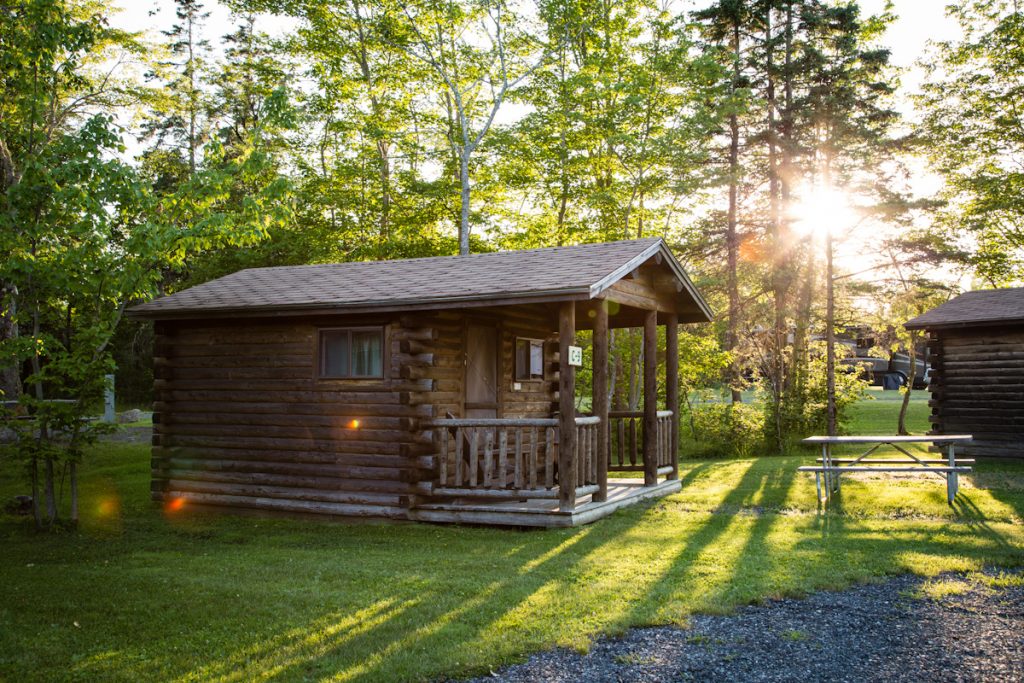 Enjoy Acadia's Night Sky Festival which runs from September 5 to September 9 at Acadia National Park. Five days of events in the area include a Star Party on Cadillac Mountain and a Bioluminescent Night Paddle, plus live music, poetry readings, and plenty of stargazing events. Mt. Desert Narrows RV Resort practically sits next to Acadia National Park, so it is the perfect destination if this is your go-to event for this area. Narrows Too RV Resort is just a short drive from Acadia National Park, as well!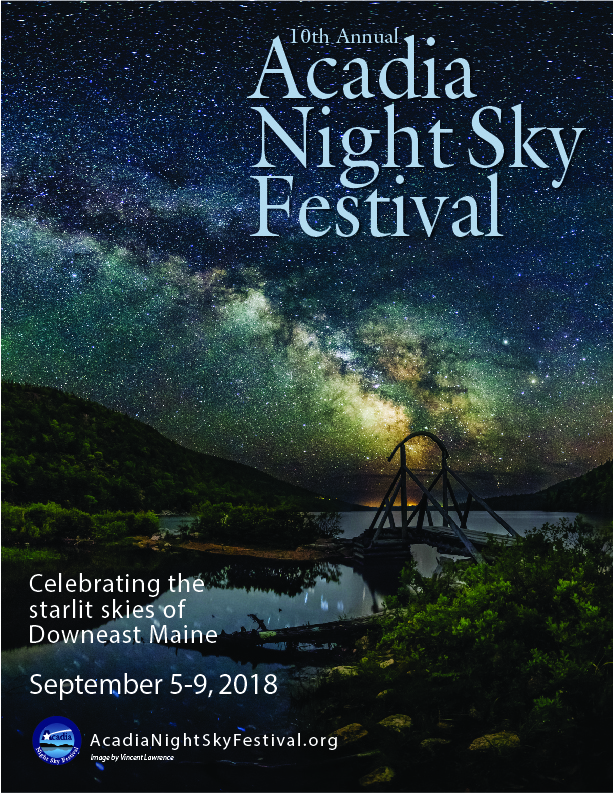 The town of Bar Harbor always has something going on from sunup to sundown – there's yoga by the bay, maritime history walks, concerts on the Green, and evening ghost tours. 
To capture those perfect New England selfies, take a stroll along Shore Path, a half-mile trek along a man-made seawall that provides scenic ocean views.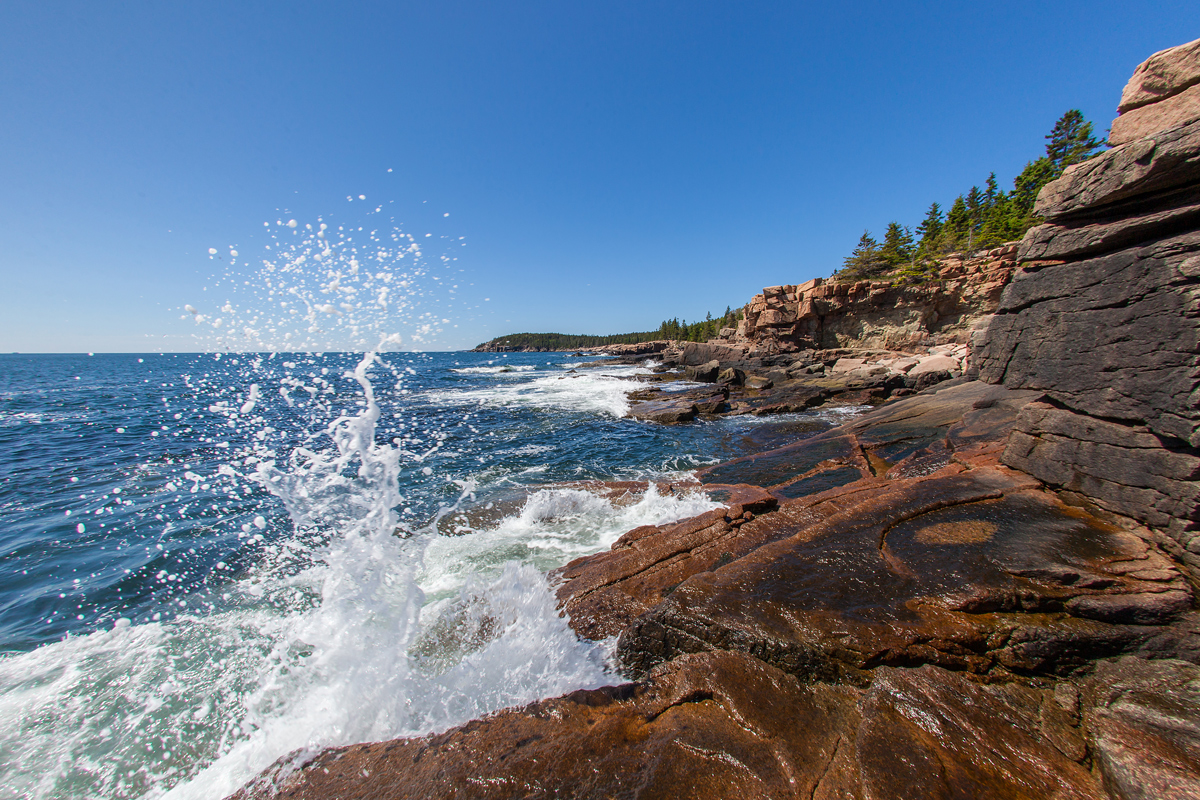 Drive south from Bar Harbor and in a little over four hours you'll be in South Hampton, New Hampshire – home to Tuxbury Pond RV Resort and their super adorable tiny houses. These five tiny houses, Emerson, Henry, Clara, Riley, and Murphy, offer a unique home base while you enjoy your New England experience. Tuxbury Pond RV Resort is aptly named as it is situated on the shores of tranquil Tuxbury Pond, which straddles the New Hampshire-Massachusetts border. Tuxbury Pond also offers cozy cabins as well as tent camping and RV sites.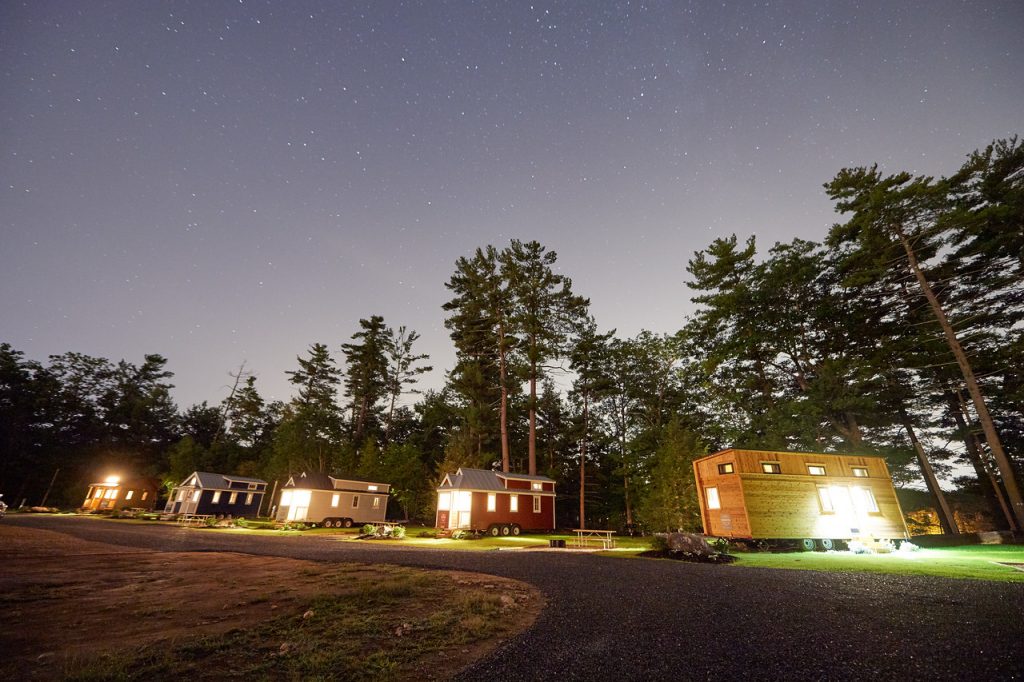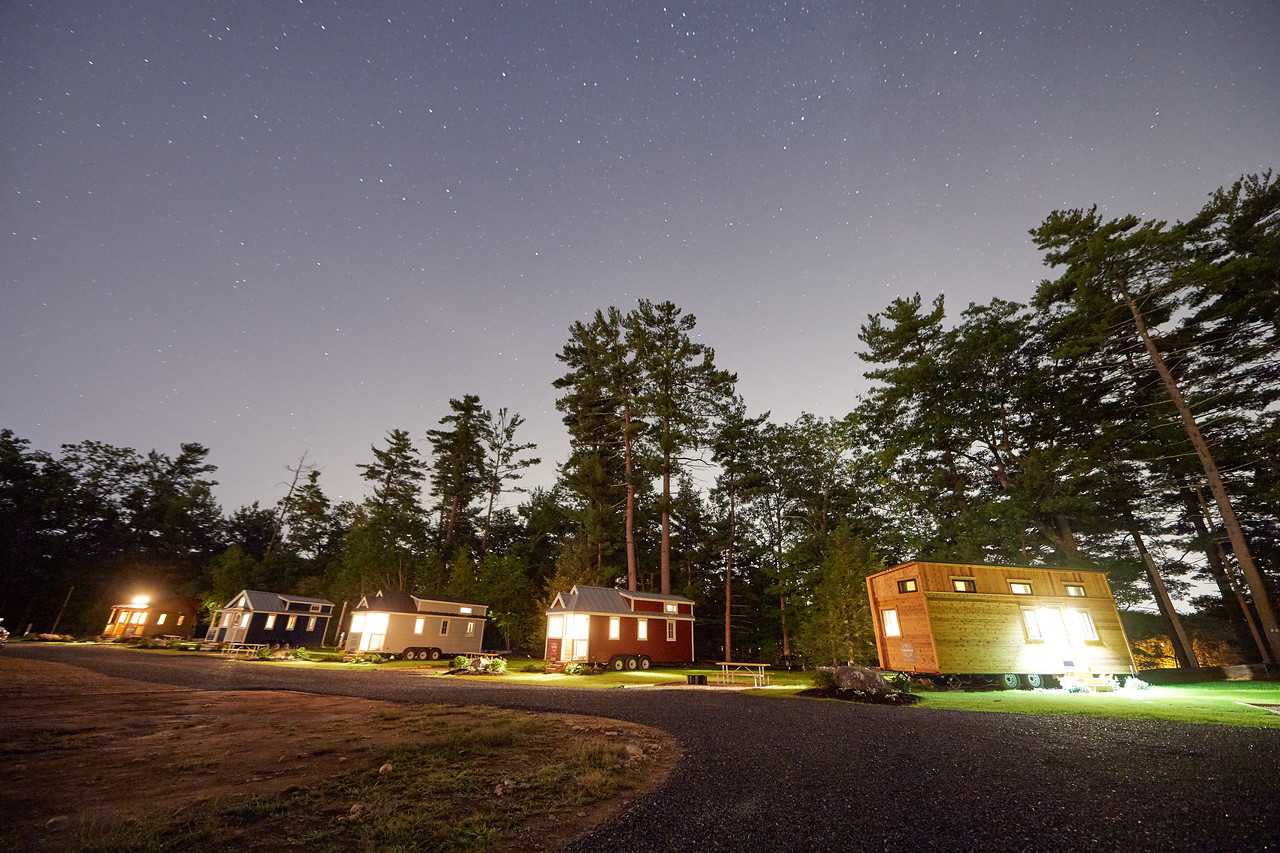 The quaint towns of North and South Hampton offer unique shopping opportunities and South Hampton is home to Jewell Towne Vineyards, New Hampshire's oldest vineyard that offers tastings and tours. The 17th Annual Newburyport Riverfront Music Festival, scheduled for September 1, is free, open to the public, and less than ten miles from Tuxbury Pond! There are also plenty of beaches in the area so you can get in your last summer hurrah in the sand. Check out hamptonbeach.org for a listing of beaches.
Also, don't forget the fall colors appear earlier in New England so if you plan your trip just right, you will take away memories of one of nature's most spectacular art shows! More selfies, please!
Visit New England and stay with Petite Retreats! Book your stay now.