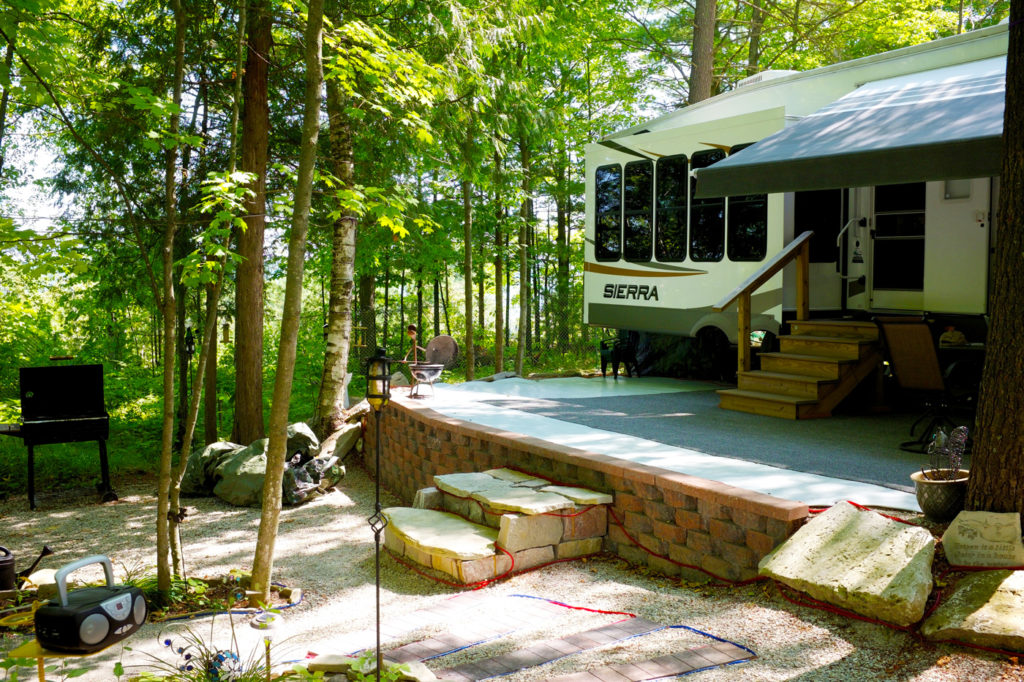 Sure you've heard of Door County, that oasis in the midwest known for its year-round water parks and five state parks! Nestled along Lake Michigan on the Wisconsin side, there is always something to explore along Door County peninsula's 300 miles of shoreline and Tranquil Timbers in Sturgeon Bay is the perfect home base for your Door County summertime adventures! We've got a few of the area's many unique excursions and activities rounded up here. Check 'em out and let us know where you plan to retreat this summer in Wisconsin!
Frank Lloyd Wright Heritage Trail
One of the state's most famous Wisconsinites was Frank Lloyd Wright, often called "America's greatest architect," who designed a number of recognizable buildings around the country like the Guggenheim Museum in New York City. He was famous for his "prairie style" of architecture, which is characterized by open floor plans and low pitched roofs. Wright designed all kinds of buildings from churches to single family homes, museums, and a small number of government buildings. If you're up for a unique experience to complement your vacation, take a self-guided tour along the Frank Lloyd Wright Heritage Trail. This trail stretches 200 miles beginning on the Illinois border on I-94 and takes visitors westward to a number of Wright's famous structures and ends at his home and studio, "Taliesin," in Spring Green, WI. For more information about visiting the Frank Lloyd Wright Heritage Trail, visit franklloydwright.org.
Whitefish Dunes State Park
Whitefish Dunes State Park is just one of five incredible state parks in Door County. Open year round, this park is right along the beaches of Lake Michigan. Exploring the dunes is never dull. There is plenty of space to enjoy picnicking on the beach, exploring the dunes, and hiking along its many trails. Be sure to stop by the park's nature center where there are exhibits on ecology, geology, and human history, plus year-round education programs. Whitefish Dunes State Park is just a short, 30 minute drive on WI-42N from Tranquil Timbers Camping Resort.
Waterfront Mary's
Hang with the locals and enjoy some down-home Wisconsin cooking and fun at Waterfront Mary's, a restaurant and bar that is walkable from Tranquil Timbers and sits along the waterfront of Sturgeon Bay. This place also boasts the best fish fry and burgers in Door County, but you'll have to taste for yourself! Sitting on the deck of this classic local hangout provides panoramic views of the Bay and often, you'll find yourself here listening to live music and dancing the night away.
Stay at Tranquil Timbers for Your Wisconsin Getaway
Tranquil Timbers is aptly named for the pockets of peaceful atmosphere around the park. Whether you're enjoying a swim in the lake or exploring the many attractions of Door County, Sturgeon Bay is just one of those places you'll want to visit over and over again.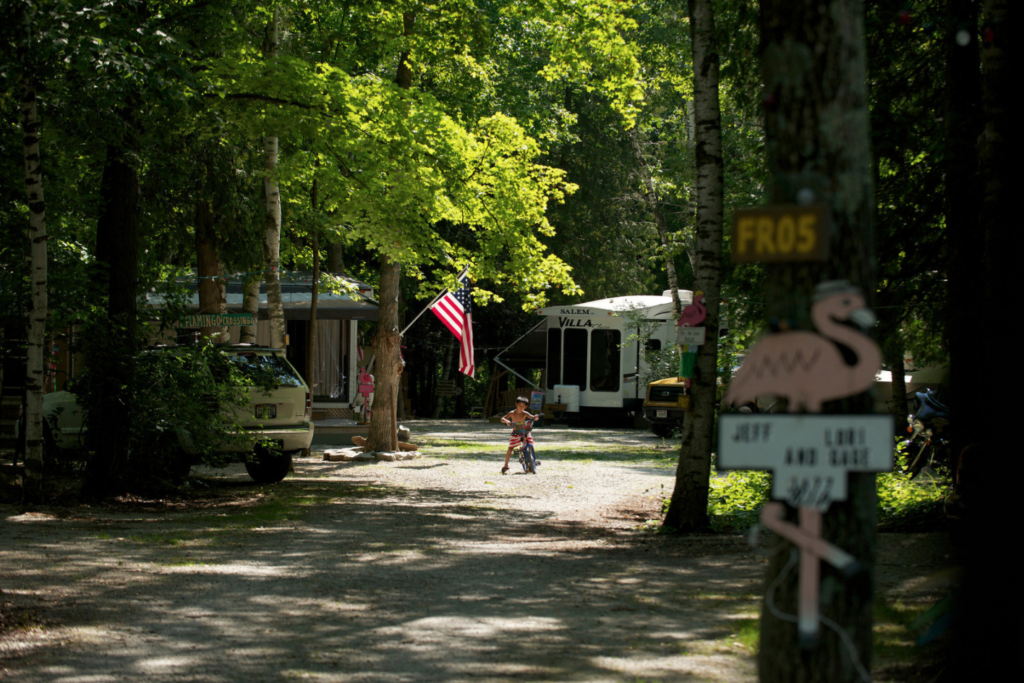 Bring your whole crew to Tranquil Timbers and settle up in one of their comfy cabins that can sleep up to six people! Or, try out one of the cozy cottages that can sleep up to five. Staying in the cottages or cabins will make you feel right at home on your vacation – these accommodations have all the same amenities of home including heat and a/c, full sized showers, plus fire rings and picnic tables to enjoy making s'mores and sipping on cold drinks while hanging out with your crew in beautiful Sturgeon Bay.
Looking for something out-of-the-box for your next vacation? Tranquil Timbers in has a way to solve yurt problem… Rent a yurt and enjoy the feeling of being immersed in the beauty of the Wisconsin forest without having to pitch a tent. Yurts blend traditional camping with lodging amenities making for a truly unique vacation experience.
What are your favorite places to visit in Wisconsin? Tell us in the comments! We love to hear about your unique and fun vacations ideas and favorite places.