It's cherry time! If the cherry trees aren't blossoming, then they are just about ready for picking! If you are planning to make some cherry delights this summer and are looking for the freshest of the fresh, check out these cherry orchards near some of our great glamping locations.
Mt. Hood, Oregon: Rent a tiny home at Mt. Hood Tiny House Village or a larger cabin for extra space and enjoy an Oregon cherry orchard (note that Oregon cherry harvest times runs approximately July 1-August 7). Draper Girls' Country Farm, open since 1962, is an option for U-pick beginning in July. They also have a country store and cidery onsite which is open daily (Monday through Friday from 10 a.m. to 4 p.m. and from 10 a.m. to 5 p.m. on Saturdays and Sundays.) For information, visit drapergirlsfarm.com. Packer Orchards and Farm Place (packerorchards.com) has all kinds of U-pick goodies available come summer and promises cherries for eating in June and pie cherries in July. They also have a bakery and farm store, plus events like Baby Animal Days. For an organic option, check out Hood River U-Pick Organic. Check the website in June (hoodriverupick.com) for details but know that cherry varieties including Bing and Rainier (for eating) and Montgomery (for pie baking) will be available. There's also a fun petting zoo, alpacas roaming, and picnic tables with splendid views of Mount Hood while picnicking!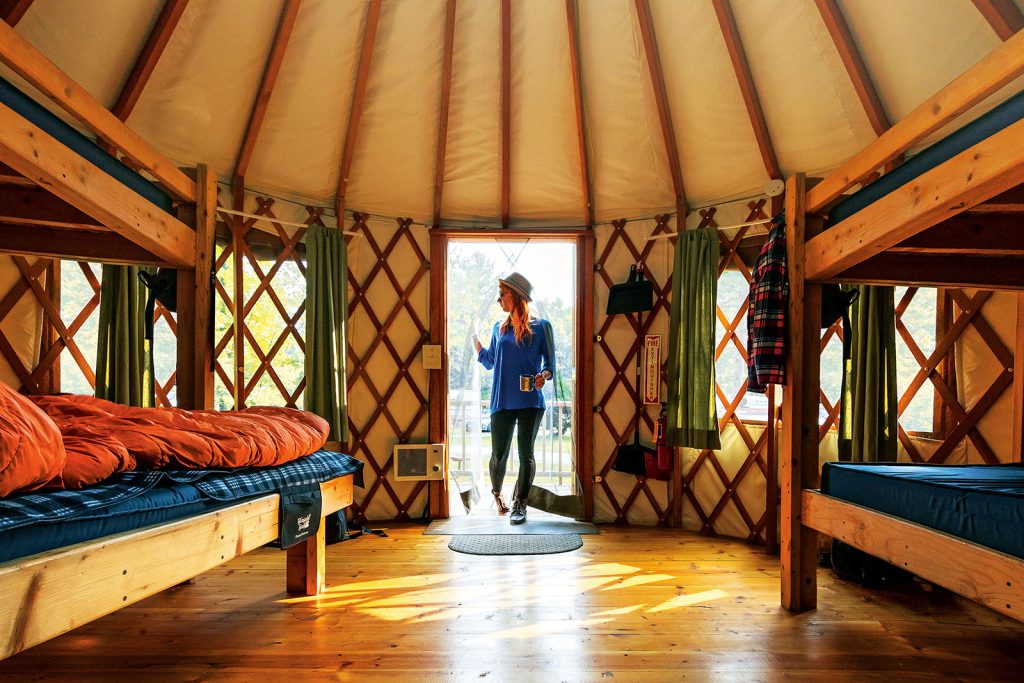 Door County, Wisconsin: The Wisconsin Peninsula where the fun never ends is great for cherries, too. The blossoms are in full force through May and the sight is amazing as Door County has 2500 acres of cherry orchards. So, this must be the place for cherry picking. Book a cabin at Tranquil Timbers and explore the Door's cherry orchards. Again, July and August are picking time while the month of May promises the beautiful blossoms. Lautenbach Orchard Country Winery & Market has tart cherries for picking and sweet cherries (and all kinds of cherry goodies like cherry salsa and chocolate covered cherries) available in the indoor market. In addition to the cherries, Lautenbach offers wine and cider tastings and live music. For details, go to orchardcountry.com.
Pennsylvania Dutch Country, Pennsylvania: Kissell Hill Fruit Farm (kissellhillfruitfarm.com) has been around for about 100 years and is planning on a pick-your-own cherry season from mid-June to early July this year. On Saturdays, from late April to mid-November, the farm serves up a BBQ Chicken Dinner, beginning at 10 a.m., that is considered some of the best in the area. Weaver's Orchard is another u-pick option and it's not only cherries. While cherry picking runs from late June to early July for sweet and early July for tart, there are also strawberries (late May to late June), apricots in mid-July, red raspberries (early June through July), and apples come August (through October). There's also a farm market, garden center, tours, and special events. Visit weaversorchard.com for details. Glamping options for these orchards include cabins at either Robin Hill or Spring Gulch.
Read More: