September to early October is considered prime apple picking time. Why not combine a glamping trip with a side of apple picking so you can enjoy sweet treats and a sweet time at these great fall locations?
Applecrest Farms is New Hampshire's oldest and largest apple orchard and it's less than 10 miles from the Tuxbury Tiny House Village – a great New England glamping option. Apple picking runs mid-August through October and fall raspberries and, of course, pumpkins and gourds are available in September. All kinds of fall events are also on the schedule like the Autumn Equinox Festival (September 23-24) and the Great Pumpkin Carve (October 7-9). For more information, visit applecrest.com.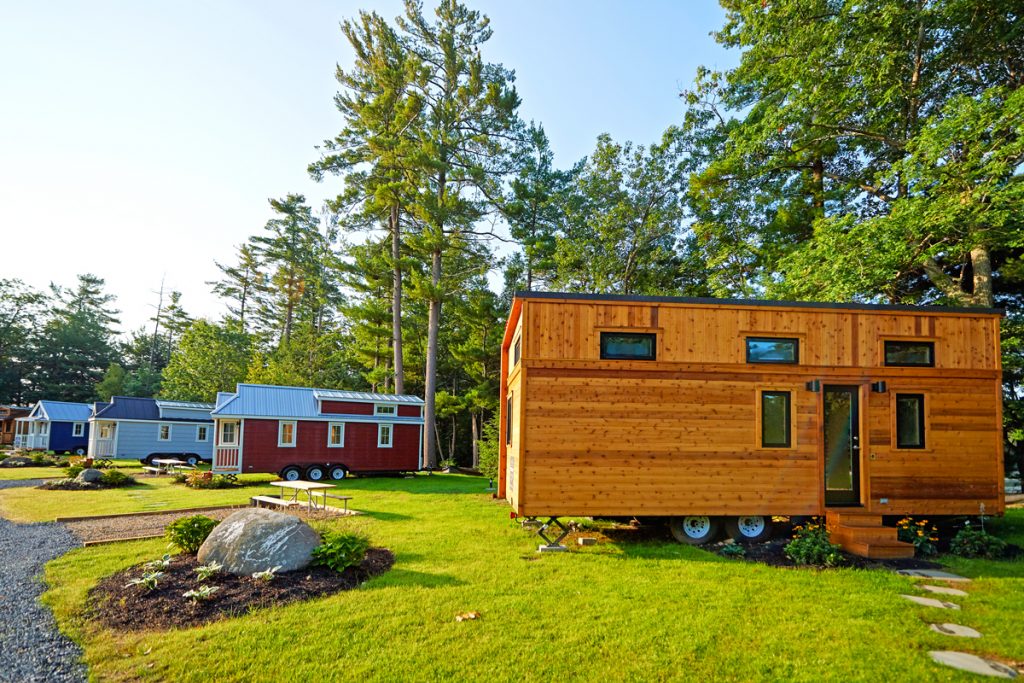 Draper Girl Country Farm is perfect for apple picking if you picked the Mt. Hood Tiny House Village as your September glamping destination. Rent a tiny house and check out the Draper Girl Country Farm where majestic Mt. Hood is the backdrop for this fall adventure. Not only do they have u-pick, but the Draper Girls have their own hard cider company. There's flowers here for purchase and a farm store full of meats, baked goods, produce, and more (drapergirlsfarm.com).
Plan your fall glamping adventure to include a stay at the Tiny House Container Village at Yukon Trails and you're smack dab in some of the Wisconsin Dells' best apple picking. Ski-Hi Fruit Farm in Baraboo grows over 30 varieties from Red Delicious (good for eating) to Granny Smith (which are good for cooking). Take a wagon ride through the orchard and learn about the farm's history (skihifruitfarm.com). The Orchard at Fair Oaks Farms is another option that offers all kinds of good apple picking plus live music on Saturdays (fofarms.com).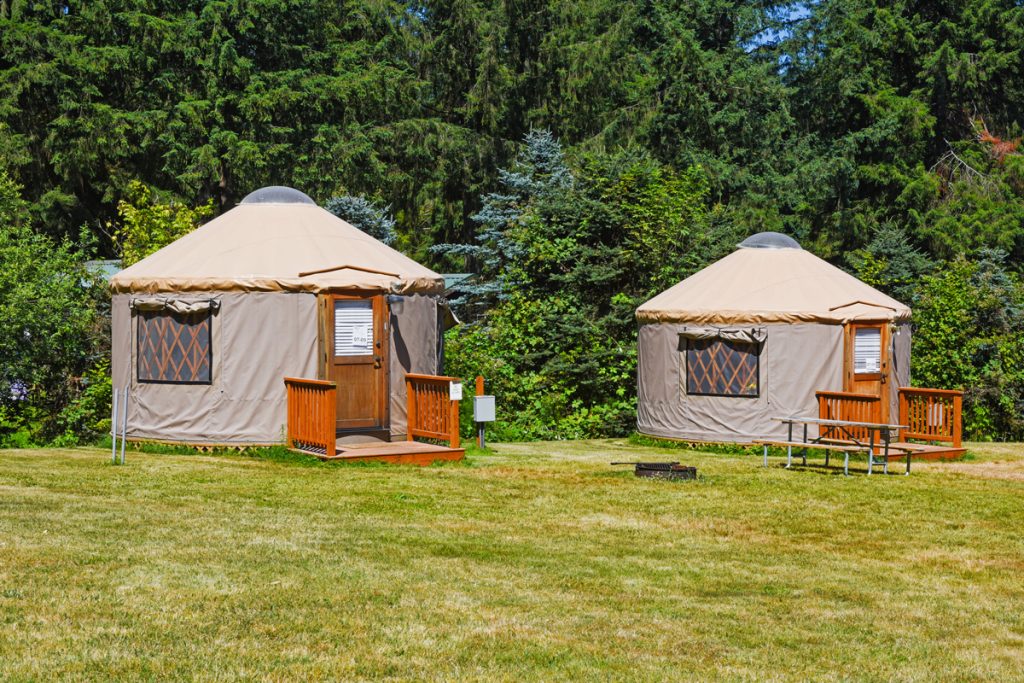 As the number one apple producing state in the country, of course there are plenty of apple picking opportunities in Washington. Check into a yurt or cabin at Thousand Trails Thunderbird in Monroe and head over to Swan Trail Farms in Snohomish to enjoy some apple picking (they have 4000 apple trees!), corn mazes, and some firsthand apple picking tips from the farmers on site to help you pick properly. There's also a pre-WWII cider mill that presses apples into delicious cider. Another Snohomish option is Skipley Farm (skipleyfarm.com) offering 520 varieties seasonally. Picnic spots are available if you want to enjoy the farm after picking and then there's Reggie, the resident pig who's on hand to find the apple you may drop!
Read More: