With April having two dates that recognize the importance of taking care of our Earth (Earth Day and Arbor Day), it makes sense to plan a trip to visit a Green City this month (or in the future).
According to treehugger.com, there are several things to take into consideration in determining how "green" a city is. Those include efficient public transportation, quality public space, plentiful parks, and the availability of bike lanes as well as composting and recycling programs. One other interesting item is whether a city offers "good green fun," which means farmer's markets, plenty of organic fare served up in the local eating and drinking establishments and music festivals and outdoor events that feature solar-powered stages and valet parking for bicycles. There are several more "green definers" and combined that's a lot for a city to tackle, yet slowly but surely, more and more of our urban areas around the country are hitting the mark when it comes to being green. Additionally, there are many different groups providing different rankings for these cities, but some consistently make the grade across the board.
San Diego, California: San Diego's nickname is "America's Finest City", but it can also boast being one of America's greenest cities. San Diego is home to Balboa Park, one of the largest urban parks in the country. Other green things about this southern California city include dozens of weekly farmer's markets, a major "Farm to Fork" movement in the dining industry, a variety of public transportation including trolleys, shuttles, and pedi-cabs, and plenty of opportunities for green fun including kayaking, mountain biking, and surfing.
Book a cabin or cottage stay at Pio Pico or Oakzanita Springs for a San Diego Green Getaway.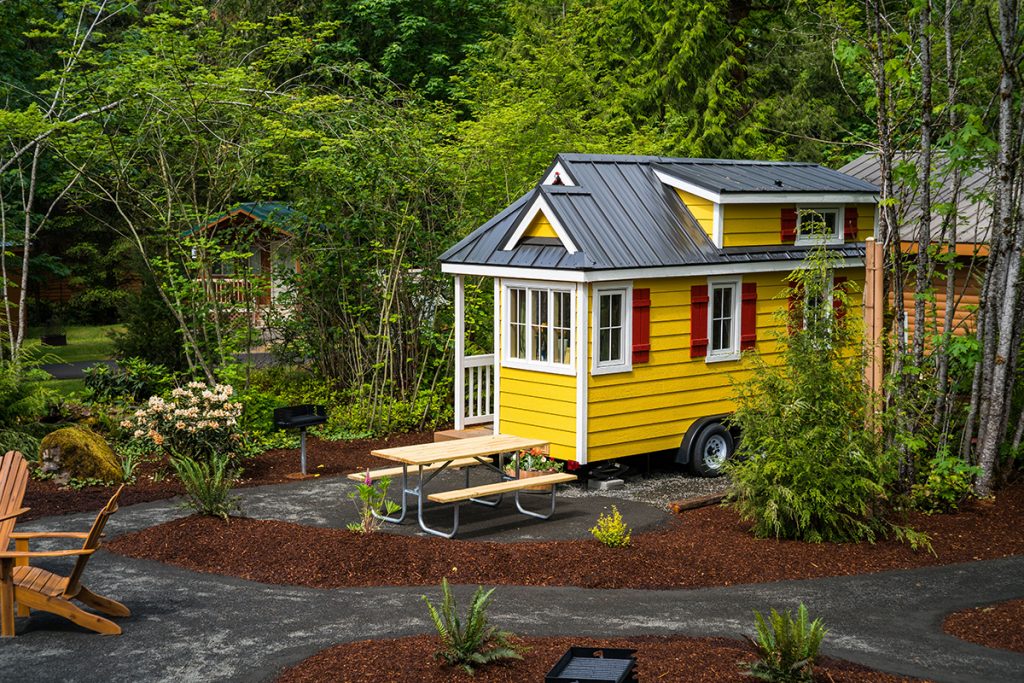 Portland, Oregon: With over 90,000 acres of green space and a top-notch biking/walking trail system, Portland is definitely eco-friendly. In fact, they have the highest rate of workers biking to the office than any other U.S. city. They were also one of the first cities to ban the use of plastic bags. For green space, visitors and residents alike need to look no further than the city's Forest Park, a 5200-acre urban forest, featuring hiking and biking trails, waterfalls, and plenty of greenery!
Book a stay at the Mt. Hood Tiny House Village for a Portland Green Getaway.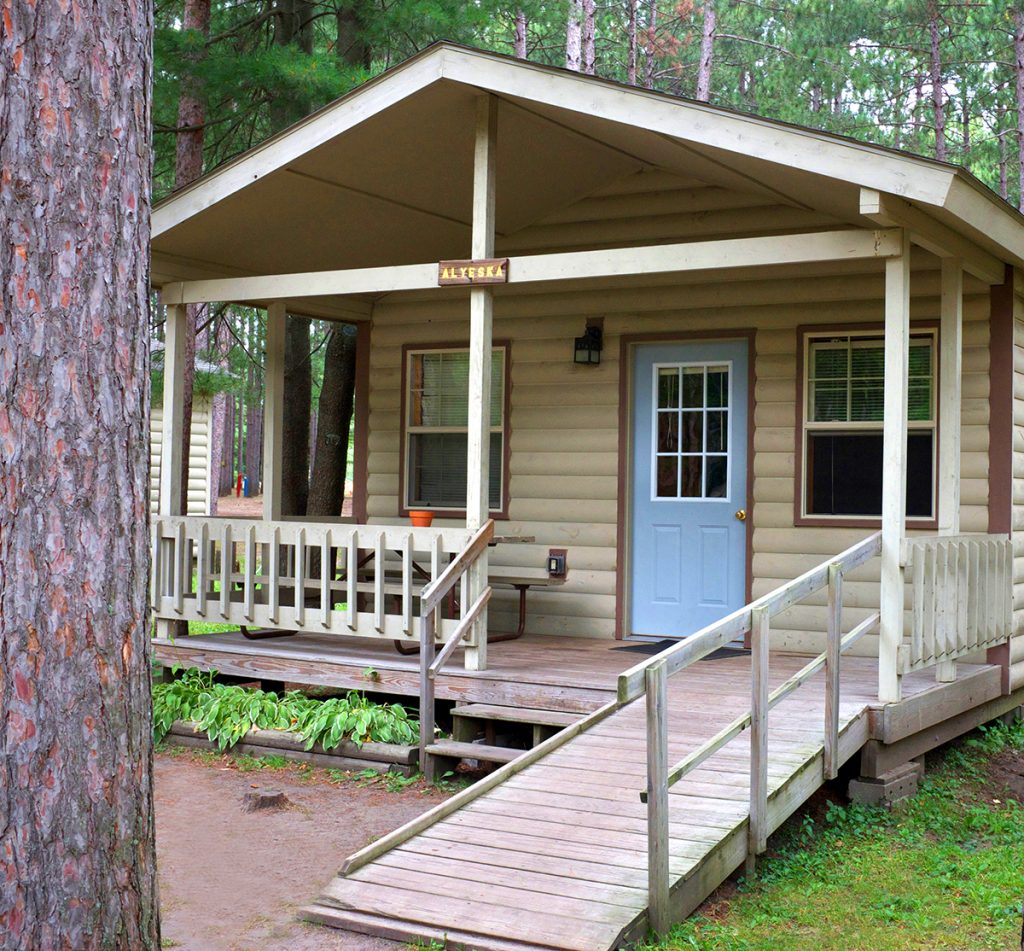 Madison, Wisconsin: Did you know that the man behind Earth Day was from Wisconsin? Gaylord Nelson, who served as both governor and senator of the state was not only a politician, but also an avid environmentalist, calling upon the citizens of America to bring awareness to problems with the environment. So naturally, it makes sense that Madison would be a green city – it's in the genes! Madison consistently ranks as a green city thanks to its abundance of green space – from plenty of city parks to acres of lakes and miles of biking and hiking trails. Madison is home to more bikes than cars and the city is very walkable. The city has more farmer's markets than you can shake a cucumber at, and in fact, Saturday on the Square, an event that features more than 250 vendors, is a popular destination for visitors and Mad-Town residents like.
Book a cabin stay at Yukon Trails for a Madison Green Getaway.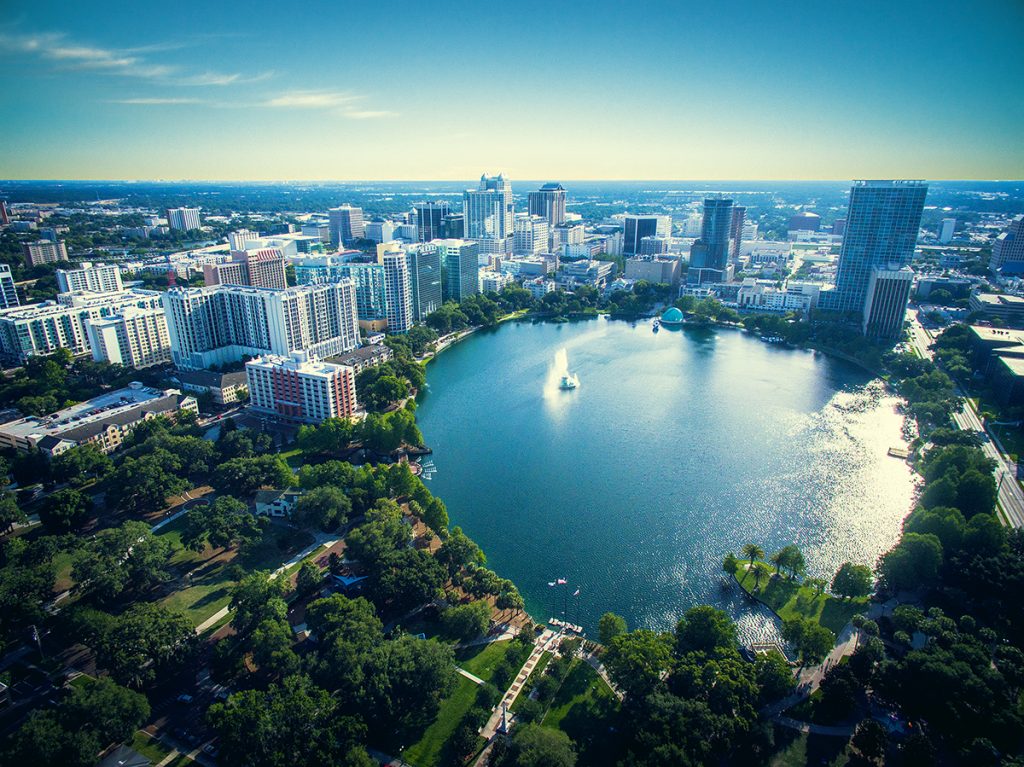 Orlando, Florida: While green space is not as abundant as in some of the other green cities, Orlando makes the green grade thanks to its continued efforts and eye to the future when it comes to being, and staying, green. With goals like a 40% city-wide tree canopy coverage by 2040, the One Person One Tree initiative to help expand the urban forest, and a host of programs to protect the ecosystems found here, Orlando is definitely putting a green foot forward. And to clarify, they have plenty of green space to the tune of more than 100 parks, plus plenty of lakes and wetlands.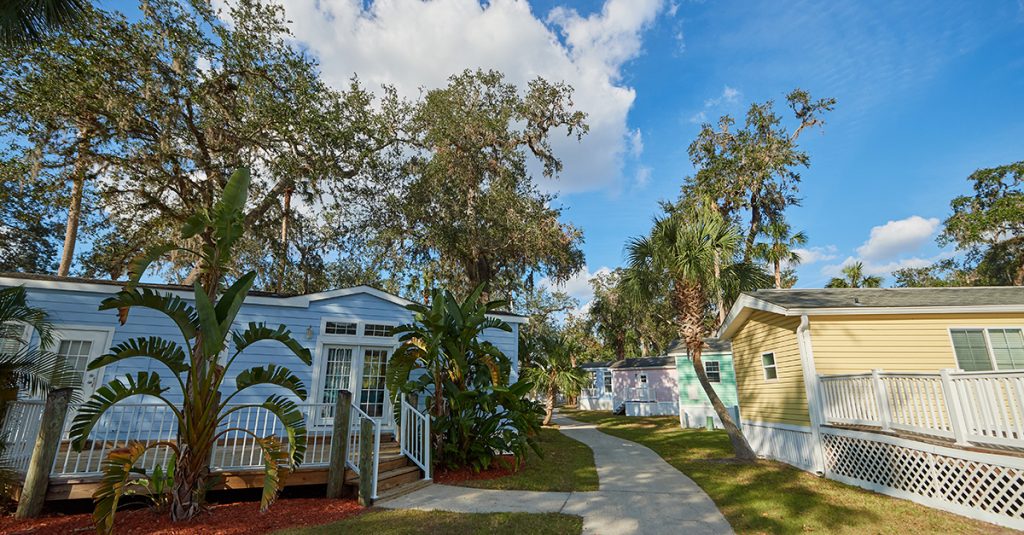 Book a colorful cottage stay at Tropical Palms for an Orlando Green Getaway.
Read More: