Sponsored by the League of American Bicyclists, National Bike Month was established in 1956 to highlight the benefits of bicycling and to get Americans outdoors and riding high on two wheels. Some of the benefits of bicycling include increased cardiovascular fitness, strengthened bones, improved posture and coordination, and decreased stress levels.
So, while a bike ride is great anytime, May is the designated month to roll out your bicycle and see where it will take you. If you're lucky enough to be camping anytime this month, check out these trails. Or anytime you're out and about atop two wheels.
Sedona (AZ)
Ride among the beautiful red rocks of Sedona on the Bell Rock Pathway, an easy 3.7-mile hard dirt trail. The grand prize on this ride is the view of Bell Rock, one of the most photographed spots in the country and also one of Sedona's natural healing vortexes. Book a stay in a cabin or tiny house at beautiful Verde Valley and bike the Bell Rock Pathway as well as several others in this gorgeous valley.
Santa Barbara (CA)
The Atascadero Creek Trail is a 3.5-mile asphalt trail that begins in Goleta State Beach Park and takes riders to the center of beautiful Santa Barbara. Rent one of the unique accommodations (cabin, cottage, or tipi) at Rancho Oso and enjoy this lovely ride.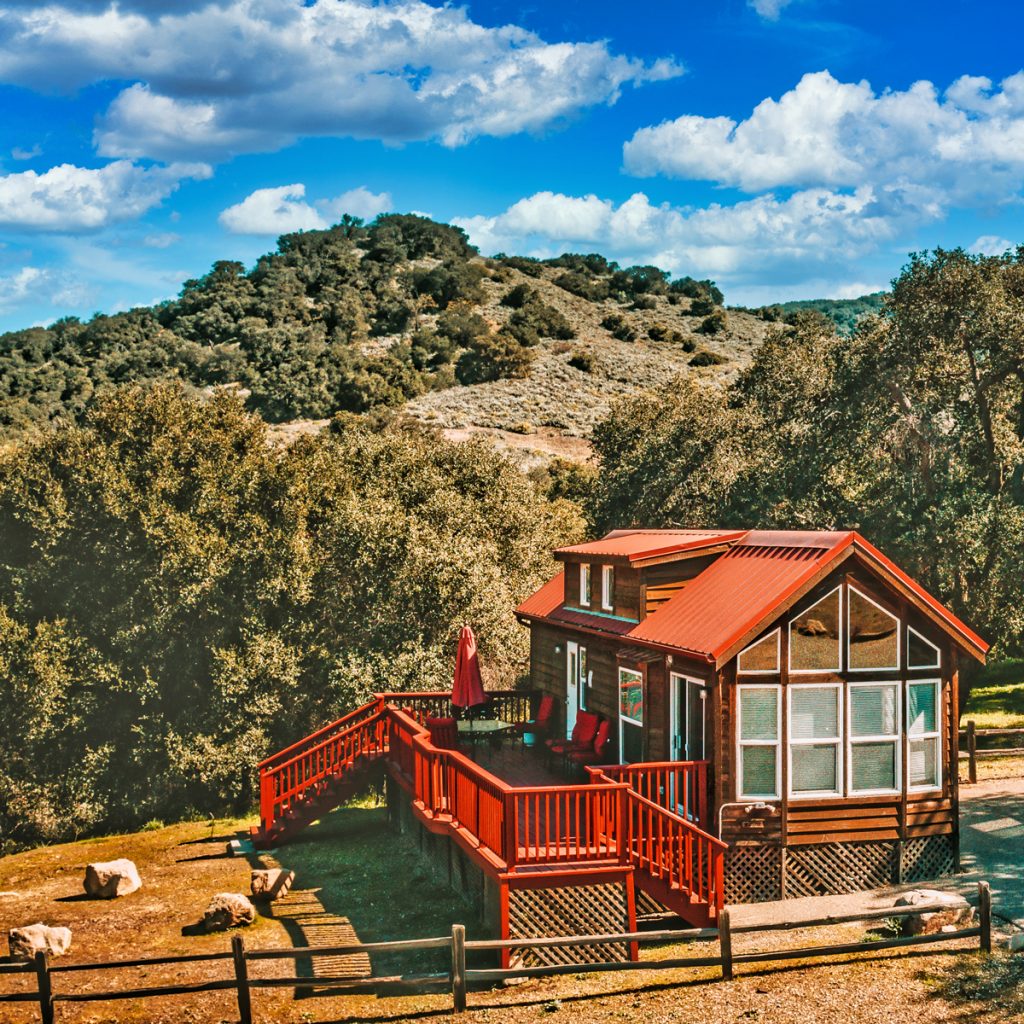 Orlando (FL)
The bike ride at Shingle Creek Regional Trail is just as magical as a day spent at the Disney's Magic Kingdom. Glimpse some of Florida's wildlife, including river otters, egrets, and Great Blue herons as you ride along this 8-plus-mile nature trail set amid cypress trees. Plan a colorful cottage stay at Tropical Palms and hit this beautiful trail.
Exeter (NH)
Just under 20 miles from the Tuxbury Tiny House Village is Henderson-Swasey Town Forest which offers several mountain-biking trails, with almost all of them designated as "easy" and highly rated by users. Glimpses of wildlife and scenic forest views provide for a beautiful, natural ride! Book a tiny house and enjoy the ride.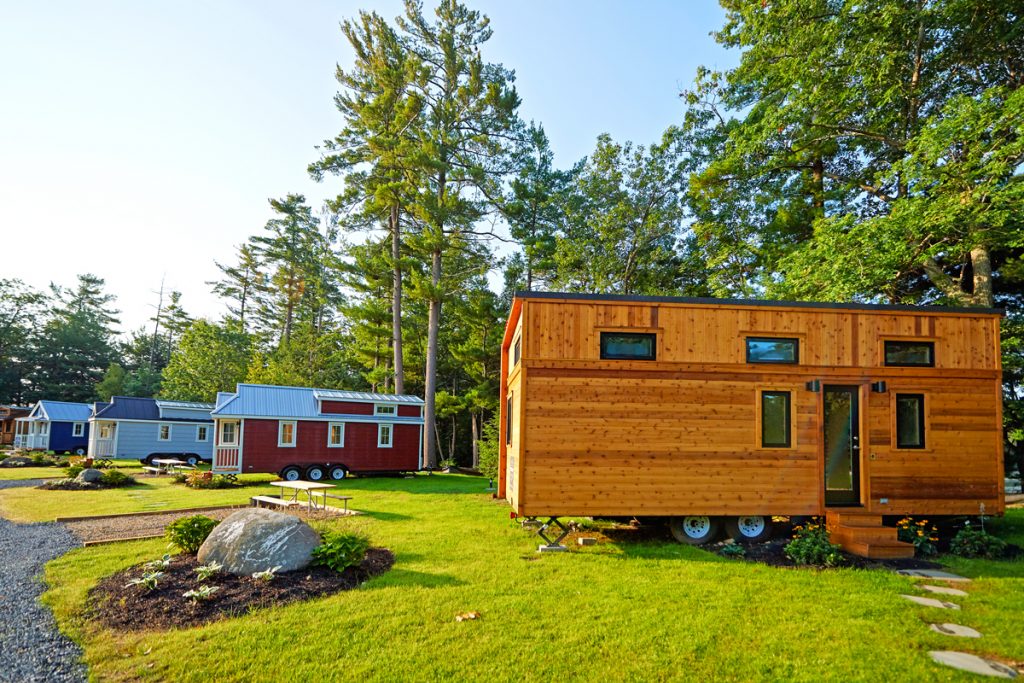 Lake George (NY)
The Warren County Bikeway makes for a lovely paved 9-mile ride through this lovely upstate New York location. Ride among the towering trees and foliage and learn about the history of the area from the historical markers along the way. Plan a stay at Lake George Escape and tool your way around the historic Lake George area.
Bend (OR)
Book a stay in a relaxing yurt at Bend-Sunriver and enjoy one of the trails offered at nearby Shevlin Park. One trail runs along the waters of Tumalo Creek while another 6-mile Loop Trail runs through old growth Ponderosa pine, has a few hills and crosses Tumalo Creek several times.
Leavenworth (WA)
There are plenty of bike trails in and around the Leavenworth area if you're planning a stay at the Leavenworth Tiny House Village. The Apple Capital Recreation Loop is a 10-mile round trip, paved loop along the both the Wenatchee and Columbia Rivers. Another fun way to explore Leavenworth atop a bike is to take one of the Bavarian E-Bike tours offered. For more info on this unique adventure, visit chm.ee2.myftpupload.com.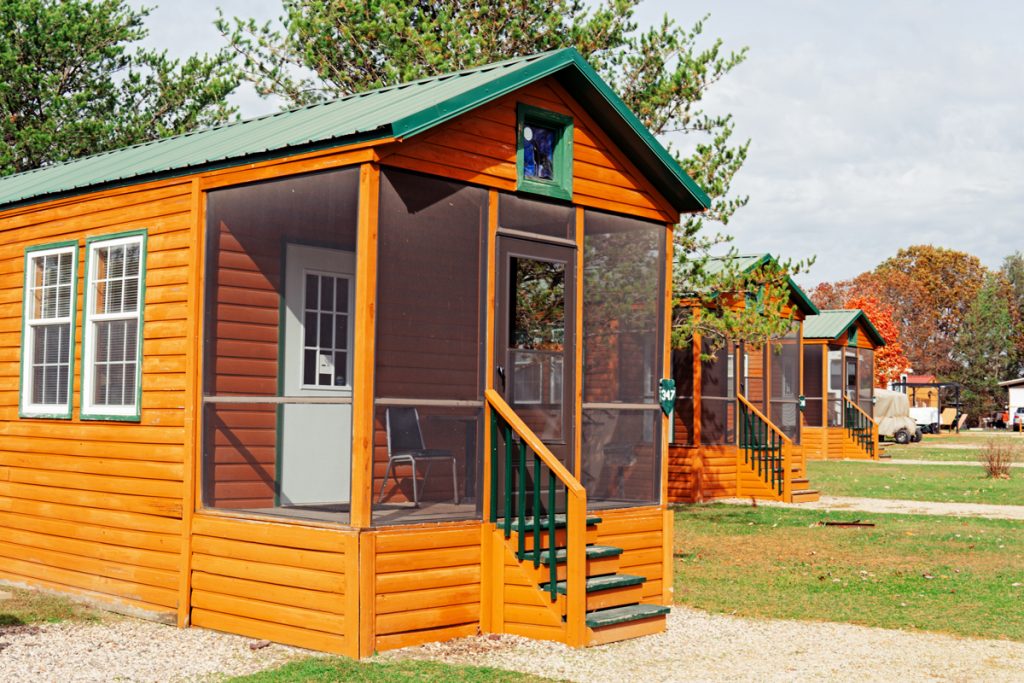 Mirror Lake State Park (WI)
This picturesque Wisconsin state park with sandstone bluffs offers five different bike trails including Pinecone Pass (0.4 miles); the Turtleville Trail (2.5 miles); and the three-mile Fern Dell Trail. Mirror Lake State Park is just 20 miles from great cabin, cottage, and vacation rentals at Arrowhead RV Campground.
Read More: