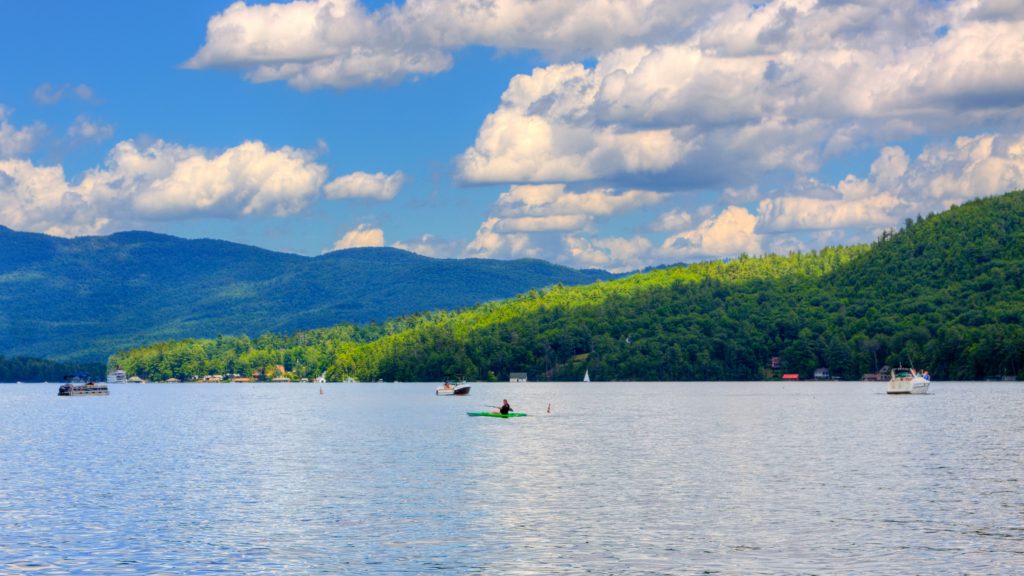 Feeling like a throwback glamping trip is in order? Consider a trip to the beautiful Adirondacks in upstate New York where the who's who have been flocking to relax and retreat since the late 1800s. Reserve a cabin or vacation cottage at Lake George Escape and get ready to time travel. BTW, Country Living magazine recently named the town of Lake George to their list of the top small towns in New York. List-making reasons included scenic views, outdoor activity, history, culture, and a lively downtown. Based on that list, we've found a few things to do when glamping in Lake George: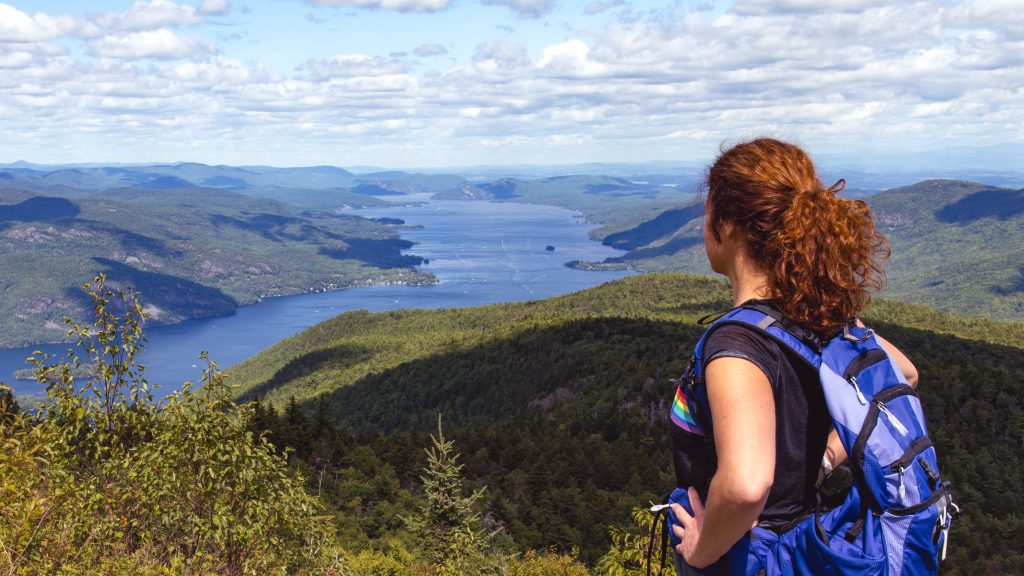 Scenic Views: From sunrise (check out Prospect Mountain) to sunset (check out Pilot Knob Preserve), Lake George offers plenty of scenery to be seen. The afore-mentioned sunrise/sunset locations can be added to the list that would include the views from the Lake George lakeside trail with wildflowers and steamboat views and the scenic drive on Route 9N (especially in fall).

Outdoor Activity: Pick your favorite outdoor activity and you can most probably find it here in Lake George. Wild water fun can include whitewater rafting (check out wildwaters.net) or parasailing over Lake George (check out parasailingadventures.com). Hiking trails include Prospect Mountain (a steep climb but great views); Amy's Park in Bolton's Landing (great glimpses of wildlife) and Sleeping Beauty Mountain (again, the views will not disappoint).

History: Although it was officially formed as the town of Lake George in 1810, the area has played a major role in history long before then. It was the site of strategic battleground in the French and Indian War and in 1759 it was home to three forts: Fort Gage, Fort George, and Fort William Henry. Visitors today can visit the Fort William Henry Museum. Other historic highlights in the area are Fort Ticonderoga, the Bolton Historical Society Museum for lots of local history, and the Rogers Island Visitor Center which is great for exhibits related to native Americans, the French Indian Wars, and the Revolutionary Era.

Culture: The Hyde Collection is a wonderful art museum in Glen Falls with works that span centuries of American and European art. A special exhibit featuring works by Edgar Degas will run through December 2023. The Lake George Dinner Theater is an option with the current production of Sheer Madness running through August 26 while The Sembrich, in Bolton's Landing, has a variety of musical events running through the summer season.

Lively Downtown: Beach Road and Canada Street are Lake George's busy, bustling main streets filled with shops and restaurants. Handmade gifts, candy shops, clothing and souvenir shops, and even dog-friendly restaurants can be found here. If Fido is along, check out the Adirondack Pub & Brewery.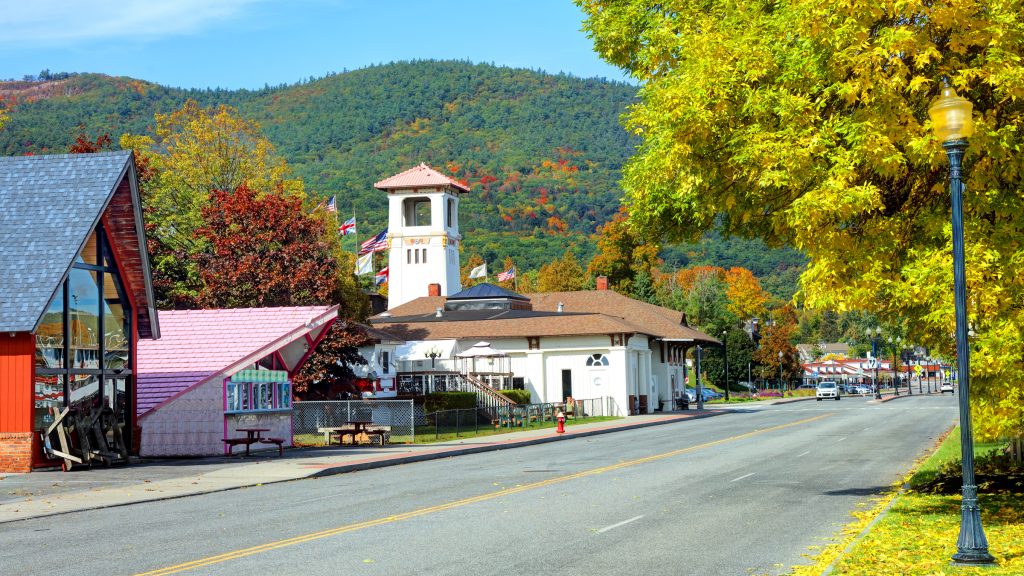 ---
Read More