Whether you're a foodie or not, the number of "national" days recognized for different foods practically requires that you eat your way through the month. July has multiple days dedicated to foods like hot dogs and lasagna and we've rounded up some of the best places serving up July's food favorites. Pair them with the perfect glamping location and you'll be asking for more, please!
National Fried Chicken Day: That's July 6 so we suggest you head to a few of these places named by Food & Wine as serving some of the best fried chicken in the U.S. Book a tiny home at Natchez Trace and head into Nashville to try the chicken at Hattie B's which according to the magazine is the best "old-school hot-chicken place in town." There's also a tiny house at Natchez Trace named Hattie – a match made in heaven. Another option and another Hattie's (although not related) is a Hattie's in Saratoga Springs, New York. Rent a cabin at Lake George Escape and enjoy the roughly 30-minute drive to this establishment that has served up fried chicken since 1938.
National Lasagna Day: Winding up the month of food celebrations, National Lasagna Day falls on July 29 so you've got all month to eat this tasty Italian dish that dates to the Middle Ages before its official day. The dailymeal.com ranked some of America's best lasagna and several are convenient to our glamping locations. Here are a few dinner/glamping combos: Seattle's Pink Door (#3) and a yurt at Tall Chief; Miami's Macchialina (#9) and a cabin at Miami Everglades; and Kenny's Italian Kitchen in Dallas (#22), an old-school, home-style eatery complete with red-checked tablecloths pairs well with a cabin rental at Bay Landing in nearby Bridgeport.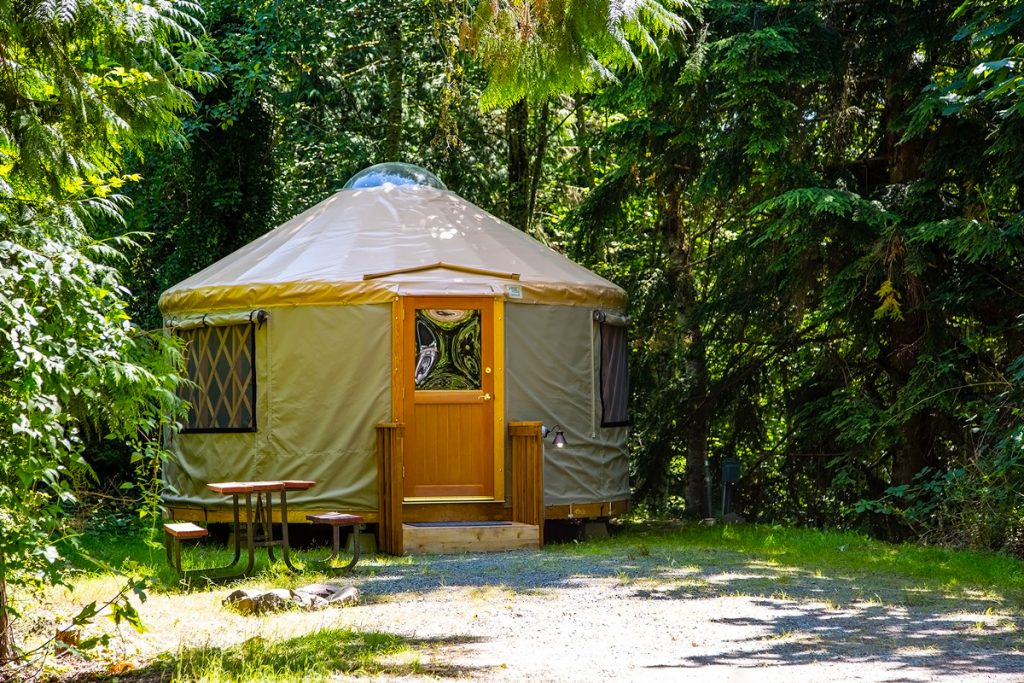 National Hot Dog Day: There's plenty of ambiguity surrounding how the hot dog came to be called just that, but there's no dispute that these little sandwiches are a delight whatever condiment you believe belongs on them! July 20 is the day the dog is honored this year and good spots to eat and glamp include: Soledad Canyon (cabin or cottage rental) and LA's Pink's Hot Dogs with its variety of celebrity named hot dogs; Wilmington RV Resort (cabin or cottage rental) and a hot dog, brat, or sausage from Avril Bleh's Meat Market and Deli in downtown Cincinnati, or Cherokee Landing (cabin rental) and Payne's in Memphis – which while known for BBQ also serves up a good hot dog.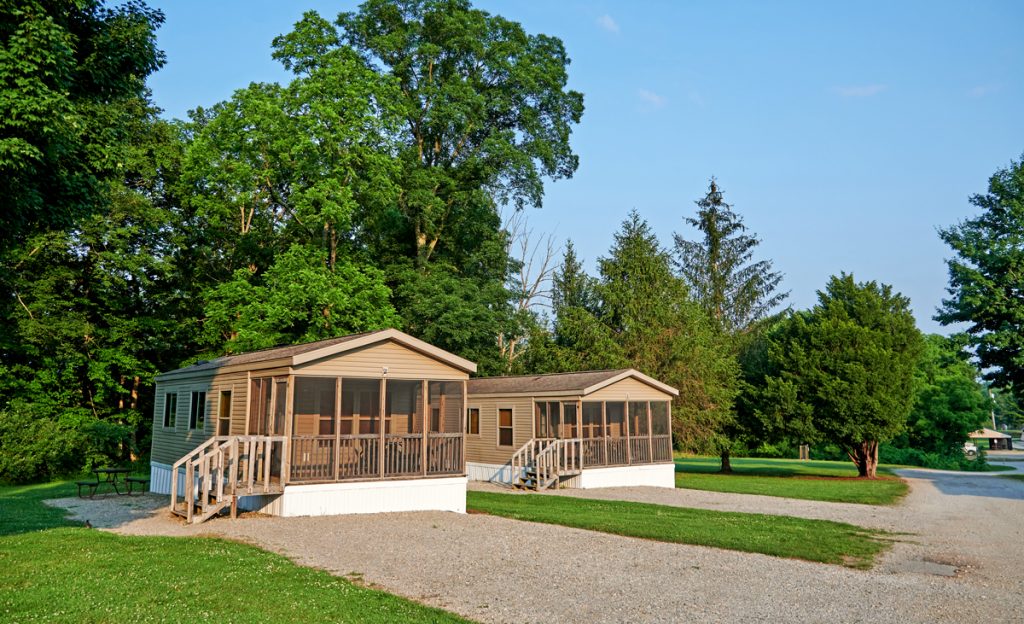 For dessert: The sweeter things in life are also celebrated in July and they include National Pecan Pie Day on July 12 (rent a tiny home at Tuxbury Tiny House Village and head to Nashua's Willie Jewel's Old School Bar-B-Q for a piece of pie); National Milk Chocolate Day – rent a cottage at Hershey RV and eat all the milk chocolate you want at nearby Hershey's Chocolate World; or to sample the red velvet cheesecake at Boston's 7ate9 Bakery consider glamping at either Sturbridge or Gateway to Cape Cod. And the cherry on top – National Cheesecake Day is July 30!
Read More: