Did you know the original recipients of the gift-giving and acts of kindness on the first Sweetest Day was not necessarily romantic partners? The story goes the gentleman who came up with idea, Herbert Birch Kingston, an advertising man for a Cleveland-based candy company, did so with orphans and the elderly in mind. Sweetest Day is recognized on the third Saturday of October. So, whether you choose to celebrate with a sweetheart, or instead show someone a random act of kindness by perhaps taking them glamping, check out these sweet Petite Retreats that are perfect for an October getaway.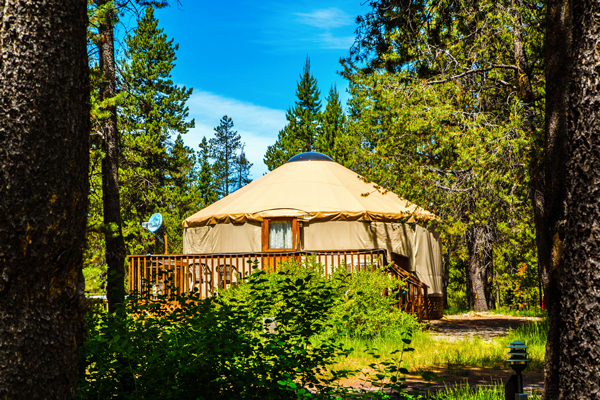 Bend-Sunriver RV Campground: Rent a cottage, cabin, or yurt at Bend-Sunriver and experience the beauty of Bend. Hike, mountain-bike, drink some brews, and enjoy the charm of downtown Bend. There's also the Bend Ale Trail and Smith Rock State Park, which offers 12 hiking trails and stunning views. An interesting adventure would be a visit to the Newberry National Volcanic Monument where you can explore a lava tube or walk the Trail of Molten Lava.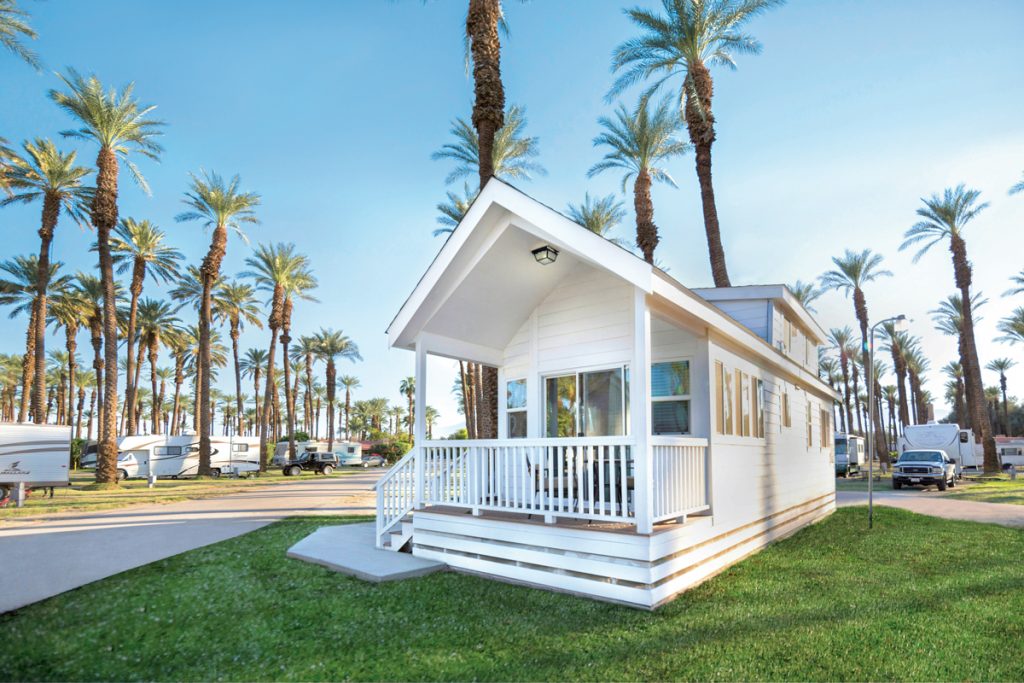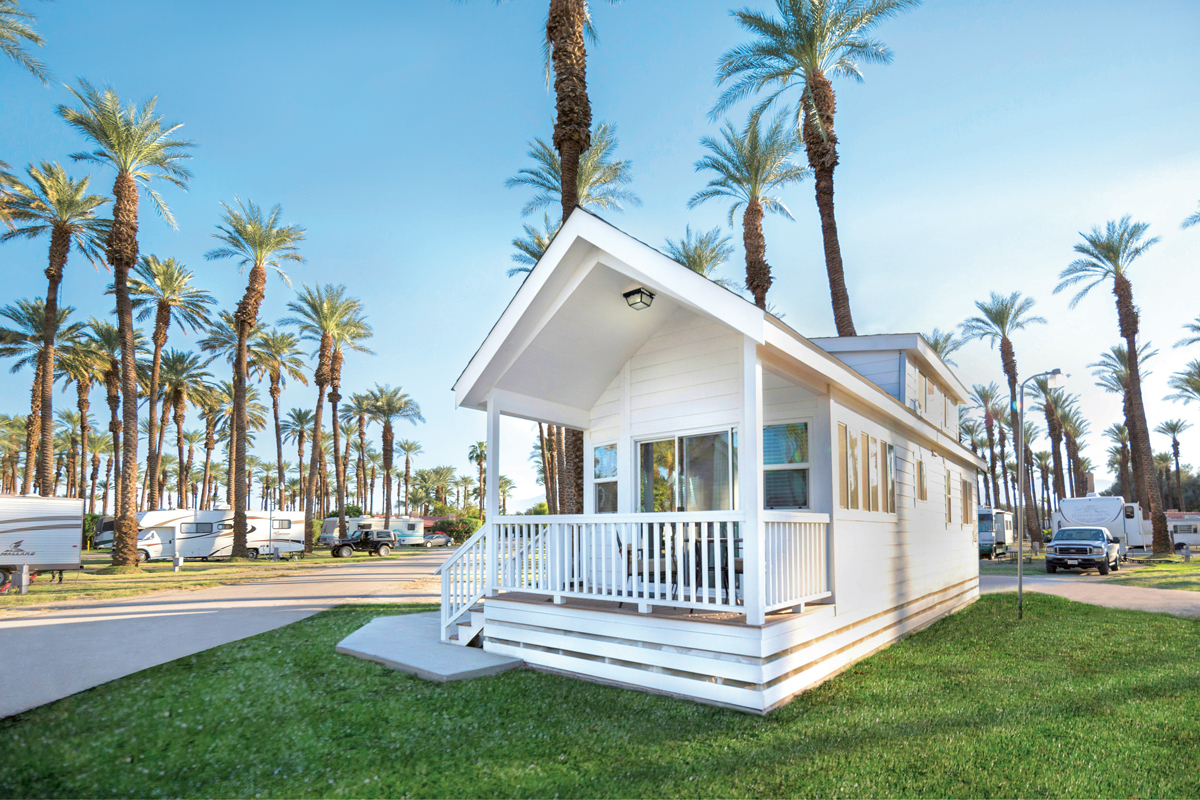 Palm Springs RV Resort: Here's an idea for a random act of kindness – take yourself hiking in the beautiful desert lands of Palm Springs. Book a colorful cottage (guaranteed to make you smile) at Palm Springs RV Resort and be kind to yourself (and whoever you choose to take along on your adventure). Get in touch with your artistic side with a visit to the Palm Springs Art Museum. Find out about good things for our environment with a visit to the San Gorgonio Wind Farm or book a Jeep Tour through Joshua Tree National Park and soak up the healing vibes.
Pacific City RV & Camping Resort: Let the Oregon coast be your sweet spot this October and book a cozy cabin at Pacific City. Walk the beach and listen to the rolling waves or drive into Tillamook and check out the Tillamook Creamery and enjoy a free cheese factory tour with samples! Take a leisurely drive on the Three Capes Scenic Loop and don't miss the Octopus Tree, a roughly 300-year-old Sitka Spruce and the iconic, and definitely photo-worthy, Cape Meares Lighthouse.
Circle M RV & Camping Resort: Take your heart to the heart of Amish Country with a visit to Pennsylvania's charming Lancaster County. Book the perfect glamping cottage or yurt at Circle M and get ready to be charmed by a simpler way of life. Take a guided buggy ride through the countryside, visit the Amish Farm & House to learn the Amish ways, or learn how to twist a pretzel at the Julian Sturgis Pretzel Bakery. Stroll downtown Lititz and see what the unique shops have to offer and check out the town's Wolf Sanctuary (wolfsanctuarypa.org).  For those looking to make their trip to Pennsylvania extra sweet, a stop by the Wilbur Chocolate Store may be in order. Chocolate covered treats, a variety of baking chip flavors, and more Wilbur specialty items are available here. You can also watch candy makers create fudge while delighting in the smell of chocolate throughout the store.
Read More: