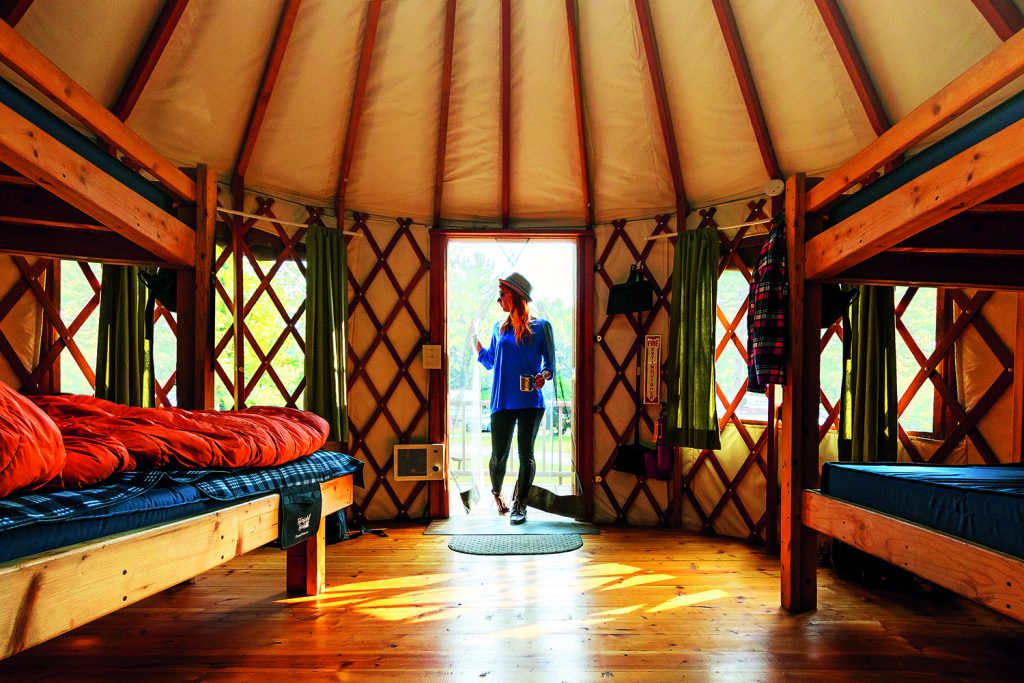 If yurt camping has been on your travel bucket list for a while, why not make 2020 the Year of the Yurt? Luckily, Petite Retreats has more than enough yurt locations so you can choose a different spot to yurt every month of the year!
If you're not familiar with yurts, there are a few things to keep in mind. Our yurts typically feature either two double futons and one set of bunk beds or one double futon and two sets of bunk beds. Some also have a functional kitchenette with a stovetop and microwave (no oven), upright refrigerator with small freezer, and a dining table. Kitchen amenities include an electric coffeepot, a toaster, pots and pans, as well as dishes, glasses, and utensils. Oh, and also a private restroom with shower! They also feature satellite television, a propane fireplace and gas barbeque on the outdoor deck. If you're looking to rough it a bit more, we do also feature a few yurts that are much more rustic, without a restroom or kitchen, at Snowflower, Mt. Hood, Long Beach, Paradise, Tall Chief, Grandy Creek, and Tranquil Timbers.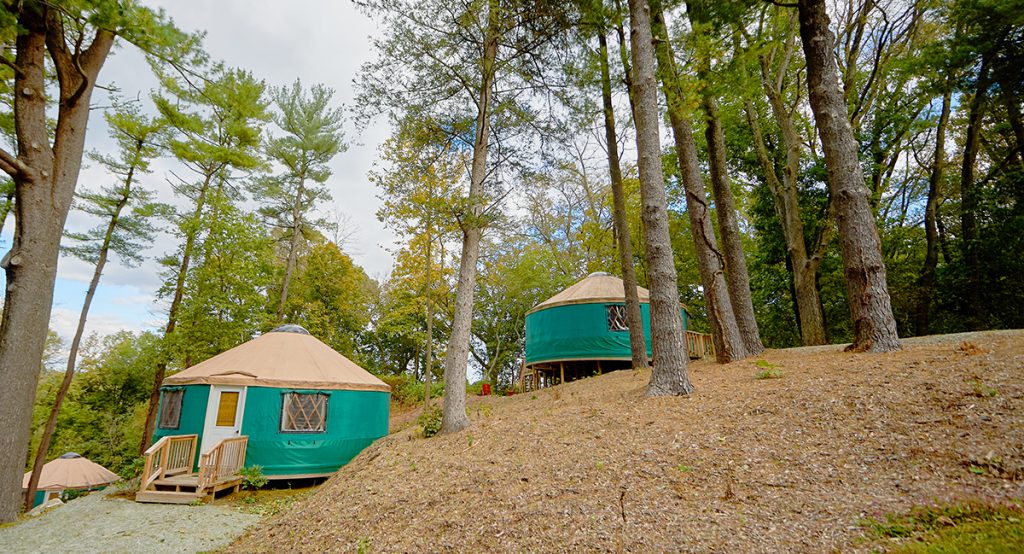 California yurt options include Lake of the Springs, in Oregon House; Snowflower in Emigrant Gap and Yosemite Lakes in Groveland. Lake of the Springs is nestled in the foothills of the Sierra Mountains and nearby attractions include the New Leaf Llama Farm, home to 30 friendly llamas. Snowflower puts you near Tahoe National Forest and all its activities, including hiking, fishing, swimming, climbing and bicycling. Yosemite Lakes is of course the perfect spot to stay when exploring Yosemite National Park as the entrance to the Park is just five miles down the road. The campground itself offers fishing, swimming and panning for gold thanks to the Tuolumne River that runs right through Yosemite Lakes.
Heading north from California to Oregon, there are four yurt opportunities – two along the Oregon coast, one in beautiful Bend and one in Mt. Hood Territory in Welches.  South Jetty (Florence) and Pacific City (Cloverdale) provide great locations for coastal excursions that could include Florence's Heceta Head Lighthouse with its beautiful coastal views or wine tours of Cloverdale's many vineyards. Bend-Sunriver is great year-round and Bend is always full of activity, indoors and out.  Bend's Oregon Winter Fest is set for February 16, 2020, and summer brings the Bend Summer Festival, set for July. Mt. Hood in Welches is a great place to stay when catching the area's most famous festivals, including the Mount Hood Huckleberry Festival in August and the Mount Hood Salmon and Mushroom Festival in September. Worth noting, the yurts at Mt. Hood are rustic and don't have a restroom or a kitchen. That said, they're conveniently located near a bathhouse. Both Bend and Welches offers skiing and sledding fun in winter and plenty of hiking, biking and fishing come summer.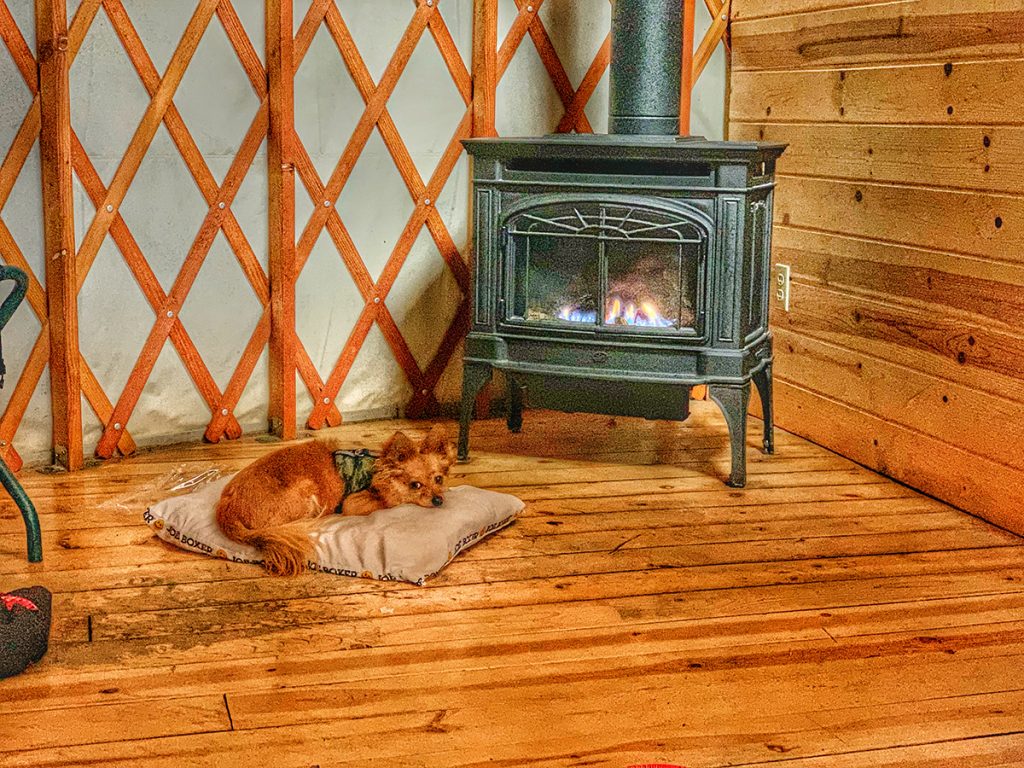 On to Washington State, where five locations offers yurt accommodations.  Starting in southern Washington, there is Long Beach, located on the scenic peninsula with its boardwalk and beaches, and the world Kite Museum (because kite flying is excellent here), which features our more rustic yurt offering. Paradise is in Silver Creek and is surrounded by the mountains, including Mt. St. Helens and Mt. Rainier. The campground has two stocked fishing lakes, too! The yurts at Paradise are rustic, and located near a restroom facility. Tall Chief is just outside Seattle and is the perfect spot to explore Seattle's offerings, including the towering Space Needle, the lively, and historic, Pike Place Market and the offbeat Museum of Pop Culture. (The yurts at Tall Chief are also rustic.) Mt. Vernon and Grandy Creek, both located in northern Washington, complete the yurt options in Washington and each offer different opportunities. Mt. Vernon, located in Washington's picturesque Skagit Valley, is a wooded wonderland with activities like hiking and fishing topping the list. The San Juan Islands are just a ferry ride away. Grandy Creek is in Concrete, in Mt. Baker territory, making the North Cascades National Park your playground. Plus, Baker Lake is great for fishing and swimming.
Tranquil Timbers is located on the beautiful Door County Peninsula of Wisconsin in Sturgeon Bay, which was voted one of the Top 10 Happiest Seaside Towns in the U.S. by Coastal Living magazine. Summer is the best time to enjoy yurt camping here as well as the world-famous bass fishing for which the bay is known. The charming towns dotting Door County are another plus to summer in Wisconsin.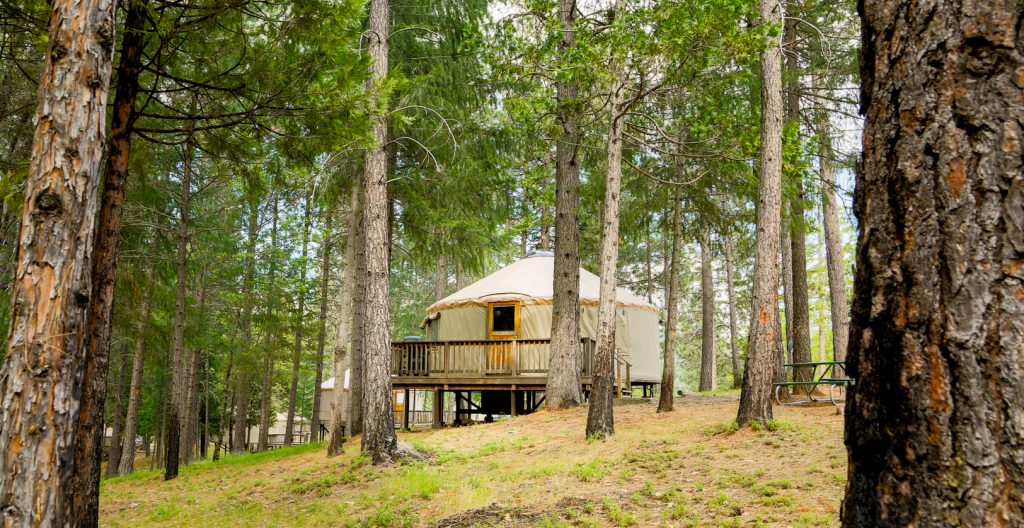 Finally, the rolling hills of Pennsylvania's Lancaster County are home to Circle M and their yurt accommodations. Lancaster County offers plenty of Pennsylvania Dutch hospitality from authentic Amish dining experiences and buggy rides to interesting museums (check out the York Barbell Weightlifting Museum and Hall of Fame or the Railroad Museum of Pennsylvania). All kinds of family fun, including loads of chocolate, are available at nearby Hershey Park.