Just like the fictional Emerald City discovered by Dorothy Gale when she was blown there by a Kansas tornado, America's Emerald City is full of wonderous things to see and do. We're talking about Seattle, Washington, and while you may not find the Wizard, you will find some memorable, one-of-a-kind things. If you're planning to head to Seattle, book a stay in a nearby cozy cabin or yurt at Chehalis, La Conner, Mt. Vernon, and Tall Chief.
Observe the Absurd: Seattle has plenty of museums, gardens, and parklands, the iconic Space Needle and shopping and eateries, but consider a trip on the wild side and observe these absurd Emerald City attractions. The Fremont Troll, which can be found under the Aurora Bridge, is an 18-foot-high sculpture of a troll made of concrete and wire. Pike Place Market is not only home to the odd tradition of flinging fish, but is also home to the Giant Shoe Museum, which houses a collection of giant shoes, including one worn by Robert Wadlow, considered the tallest man in the world standing at 8' 11".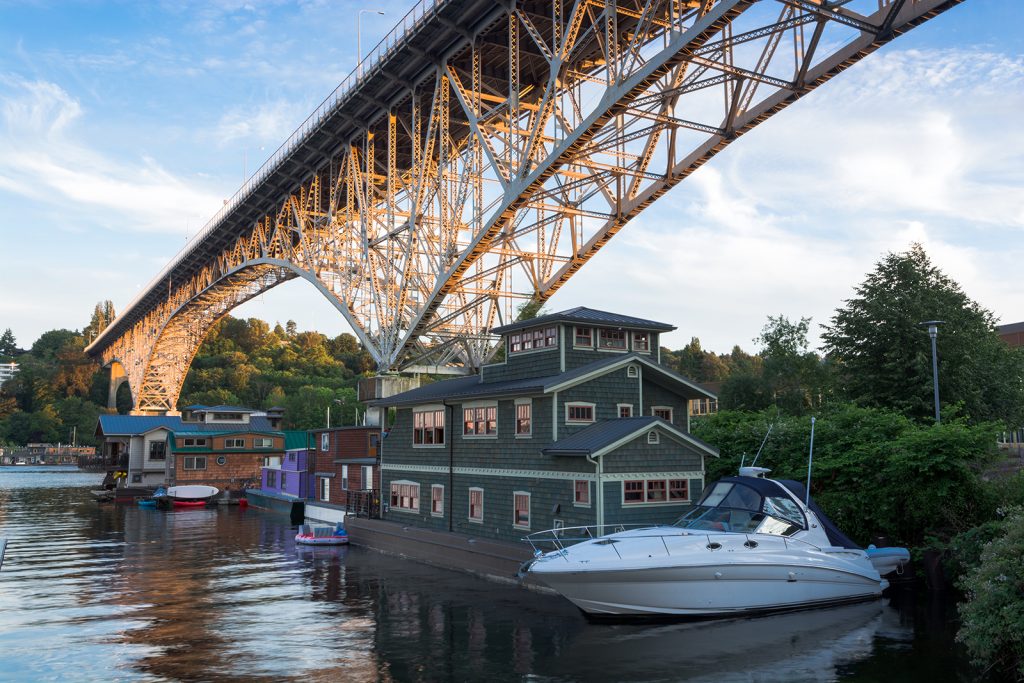 Exhibits, Exhibits: Now that museums and other public venues have begun to reopen, see what's new in Seattle. The Museum of Pop Culture debuted Heroes and Villains: The Art of the Disney Costume on June 5. The exhibit includes more than 70 original pieces from a sorcerer's cape to ballgowns to tiaras and one famous glass slipper. The Seattle Art Museum will host "Monet at Etretat" through October 17, which displays works created by Monet when he retreated to the seaside town of Etretat. There are 10 works by Monet as well as 12 works by his contemporaries of the era. An exhibit that "brings to life the genius of Leonardo DaVinci" will be on display at Seattle's Museum of History and Industry through January 2022. A great lesson for all ages as the display is interactive and has life-sized replicas and animated presentations of some of DaVinci's greatest works.
Outdoor Adventures: There's hiking, beachcombing, paddling, and more in and around the Seattle area. How about whale watching? Alki Beach is a good spot (note: winter, spring, and fall are the best times to glimpse a whale) and is also known for its great scenic views and the occasional seal pups. Alki Beach is also home to Alki Point Lighthouse which offers tours on Sundays during summer. Hiking at Discovery Park, a 534-acre city park or at Mt. Si, which is considered great for casual hikers, are two options for an outdoor trek. Rent a kayak from the Agua Verde Paddle Club, or opt to take a tour with them, and discover Seattle's unique houseboat community.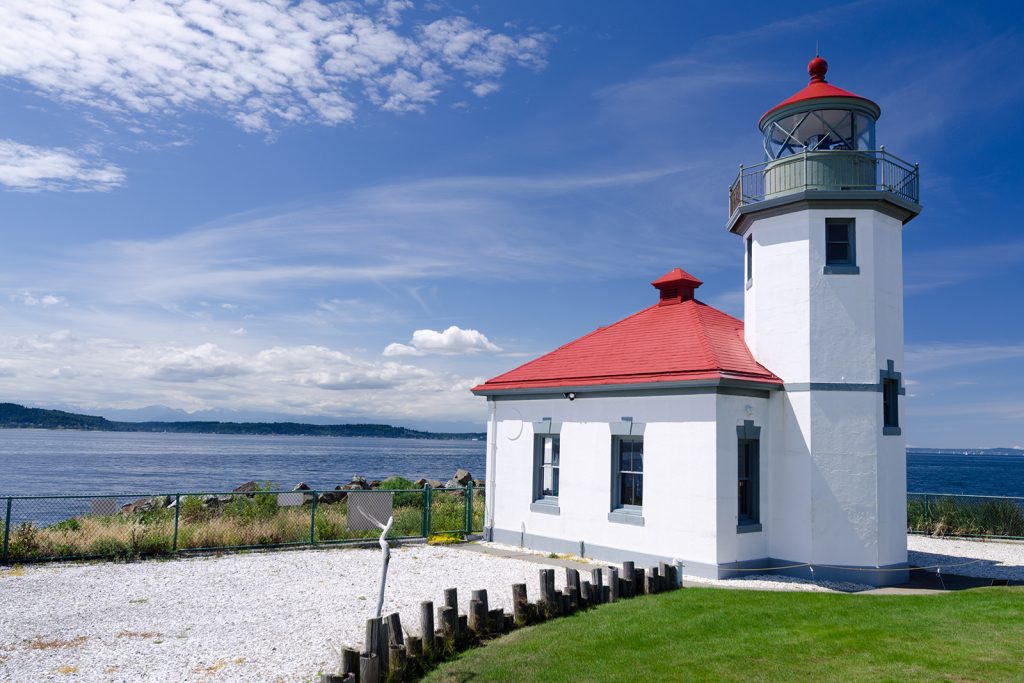 Seattle Spirits: Seattle offers several spirits to experience, including those of the paranormal kind. Check out viator.com for several brewery tour options that take you through two of Seattle's neighborhoods known for brewing including Ballard and Georgetown. Follow the Woodinville Wine Trail that explores four distinct districts in the Sammamish River Valley. There are more than 130 wineries in the area. As for the other-worldly spirits, Seattle offers several ghost tours including the Haunted History Ghost Tours of Seattle, which is owned and operated by experts in the paranormal and occult. Boo!
Chihuly Garden and Glass: Simply put, do not miss this! Featuring the works of famed American glass sculptor Dale Chihuly, visitors can view eight galleries of his work as well as marvel at the stunning Glasshouse with its centerpiece – a 100-foot-long suspended glass sculpture that resembles a serpent or an alien. Then there's the garden with its lush plantings interspersed with more of Chihuly's amazing pieces.
Read More: