Like clockwork, Great Outdoors Month comes around every year in June and reminds us to celebrate exactly that: the Great Outdoors. You can go wild and crazy and hike the Pacific Crest Trail or the Appalachian Trail, climb a mountain, or deep-sea dive. Or you can just do some regular stuff outside, with a thrill or two tossed in. We've got some ideas. Of course, the precursor to these activities is to get out and glamp this month which in itself is celebrating the Great Outdoors.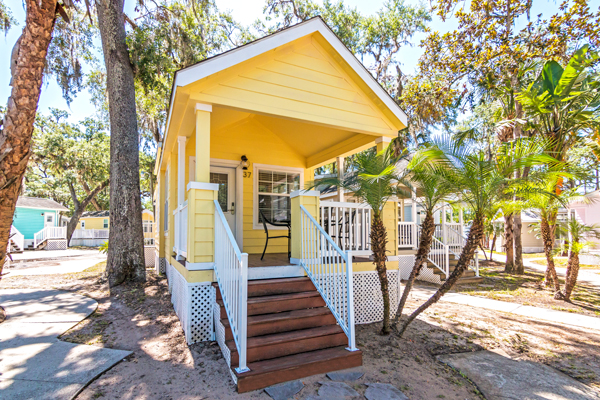 Outdoor Activity: Just being outdoors can check the box, but there are plenty of activities that we do on a regular basis that we can do in June to celebrate Great Outdoors Month. Bike riding is one and there are plenty of bike trails around our glamping locations. If you're glamping at Thousand Trails Verde Valley, check out the Bell Rock Pathway which is an easy 3.7-mile, hard dirt trail around the Red Rock Canyon area in Arizona. Rent a cabin at Spring Gulch and ride through the Pennsylvania countryside on the Lebanon Valley Rail Trail, a 14.5-mile trail. Plan a stay in a colorful cottage at Encore Tropical Palms in Kissimmee, Florida, and ride the Shingle Creek Regional Trail, an 8.43-mile stretch with views of cypress and gum trees and glimpses of wildlife including egrets and Great Blue herons.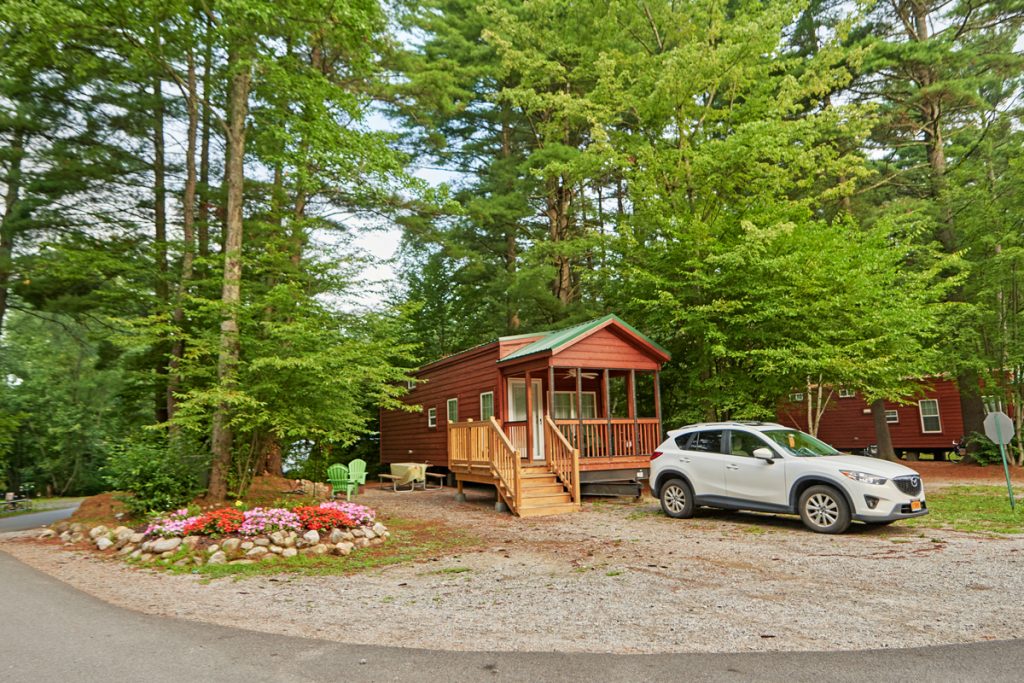 Outdoor Adventure: Do something adventurous this month and get out of your comfort zone. One activity that falls under the thrilling headline includes whitewater rafting. Plan a stay at Thousand Trails Yosemite Lakes and whitewater raft the Truckee River (gowhitewater.com) or through Yosemite National Park which offers rafting just outside the park on the Tuolumne and Merced rivers. Book a tiny house at Leavenworth Tiny House Village in Washington and check out the rafting adventures offered through Blue Sky Outfitters (blueskyoutfitters.com). New York's Adirondack region is great for whitewater rafting. A stay at Lake George Escape and a trip booked through wildwaters.net is an option for whitewater thrills this month.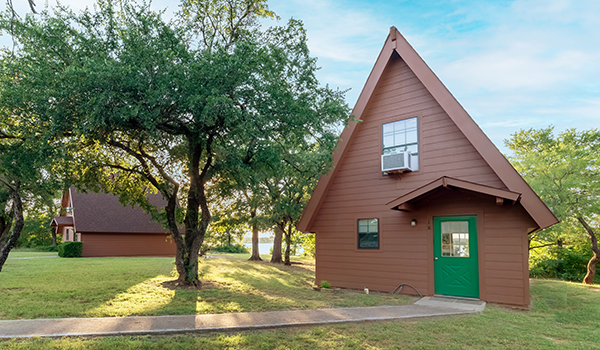 Outdoor Entertainment: From iconic drive-in movies to outdoor theater, there are several ways to enjoy entertainment in the great outdoors this month. Sit back and enjoy a good old drive-in movie at one of these operating drive-ins near our glamping locations: Westwind Las Vegas 6 (near Thousand Trails Las Vegas); Coyote Drive-In in Fort Worth, Texas (near Thousand Trails Bay Landing); and Highway 18 Outdoor Theater in Jefferson, Wisconsin (near Blackhawk Campground). Outdoor theater can be enjoyed at The Old Globe in San Diego, California (near Thousand Trails Pio Pico); Lake Tahoe Shakespeare Fest in Lake Tahoe, California (near Tahoe Valley Campground); and Northern Sky Theater in Fish Creek, Wisconsin (near Tranquil Timbers).
Read More: