Toss the summer bucket list (hopefully, everything's been crossed off), grab a pen and paper and start your Fall Bucket List which should include the following must-do fall activities.
Tailgate or College Town Visit
There's something about a college campus in the fall that makes anybody feel young again. Whatever it is, why not check out some of these great college towns near our glamping accommodations.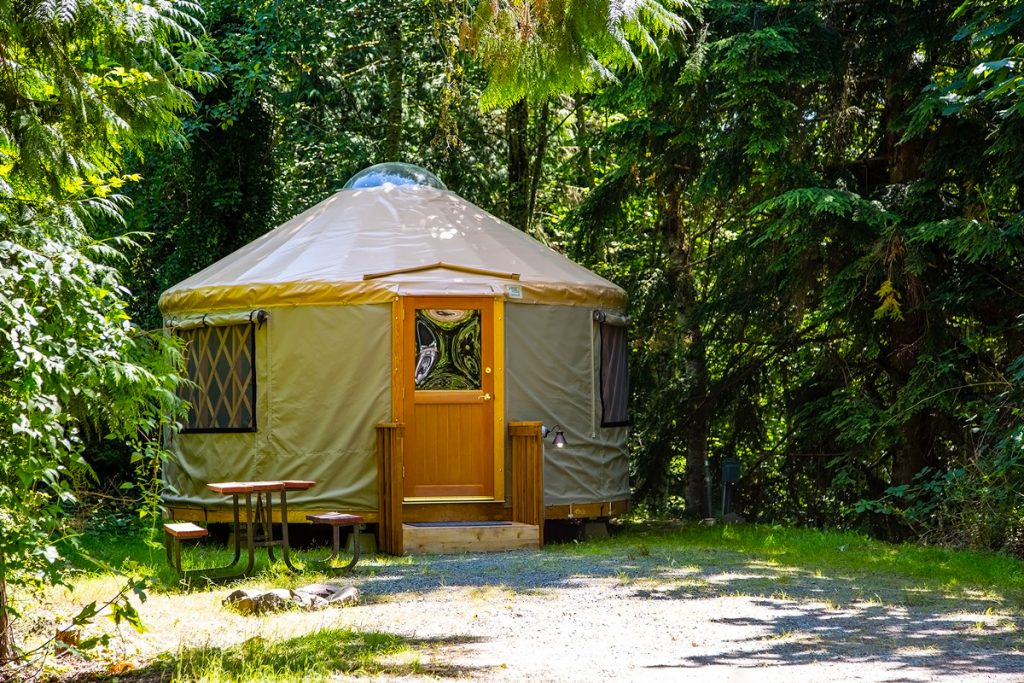 University of Washington – a couple cool things to check out here. First off, the beautiful campus trees ablaze with fall color and also the Brockman Memorial Tree Tour, a virtual tour that identifies roughly 60 of the 480 trees found on this wooded campus. Information for the tour, which is dedicated to the memory of former UW Professor Frank Brockman, can be found at depts.washington.edu/treetour. Another fun thing – instead of tailgating, fans of the UW Huskies football team "sailgate" in nearby Union Bay's Husky Harbor. It's really a sight to see and most likely, one-of-a-kind when it comes to college football fun. (Rent a yurt at Tall Chief to visit UW).
University of Wisconsin – Again foliage and football are the draw here. Badger football is basically a religion in Madison. On gameday when the Badgers are at home, the Badger Bash, a family friendly event for more than 50 years, has live music, a performance by the UW-Madison Marching Band, plus food and drink. The trees on Bascom Hill are worth a look and there's also a self-guided tour of the trees on Bascom Hill as well those on Observatory Hill. The Memorial Union, with its views of picturesque Lake Mendota is another photo-worthy spot. (Rent a cabin or cottage at Yukon Trails for Badger fun.)
Fall Festivals
Pumpkins, oom-pah bands, and the best of the best Oktoberfests should be part of your fall to-do list.
Leavenworth, Washington, hosts one of the most authentic Oktoberfests, according to travelmag.org. Book a tiny house at Leavenworth Tiny House Village to experience this bash complete with imported German beer, live entertainment, oom-pah and polka music, contests (try your luck at the stein holding contest!) and don't miss the Keg Tapping Ceremony on Saturdays. Leavenworth's Oktoberfest will be held over three weekends (September 30-October 1; October 7-8; and October 14-15.)
Another noteworthy Oktoberfest is the one held in Fredericksburg, Texas. The 42nd Oktoberfest is set for September 30-October 2 this year and highlights will include the Hauptstrasse Chicken Dance featuring 400 dancers, the Family Dirndle and Lederhosen Contest, and a Yodel Contest. Come celebrate Fredericksburg's German heritage with plenty of German food and drink. Don't miss this one – book a cozy cabin at Medina Lake.
The Pumpkin Village at the Dallas Arboretum displays more than 90,000 colorful pumpkins and other assorted gourds to create a color show of its own. The special event, Autumn at the Arboretum, runs from September 17-October 31 and has a fairy tale theme this year. A Fall Fairytale will of course feature Cinderella's Carriage as well as pumpkin houses and other favorite fairy tales brought to life through gourd displays. Book a cabin at nearby Bay Landing while enjoying the Pumpkin Village.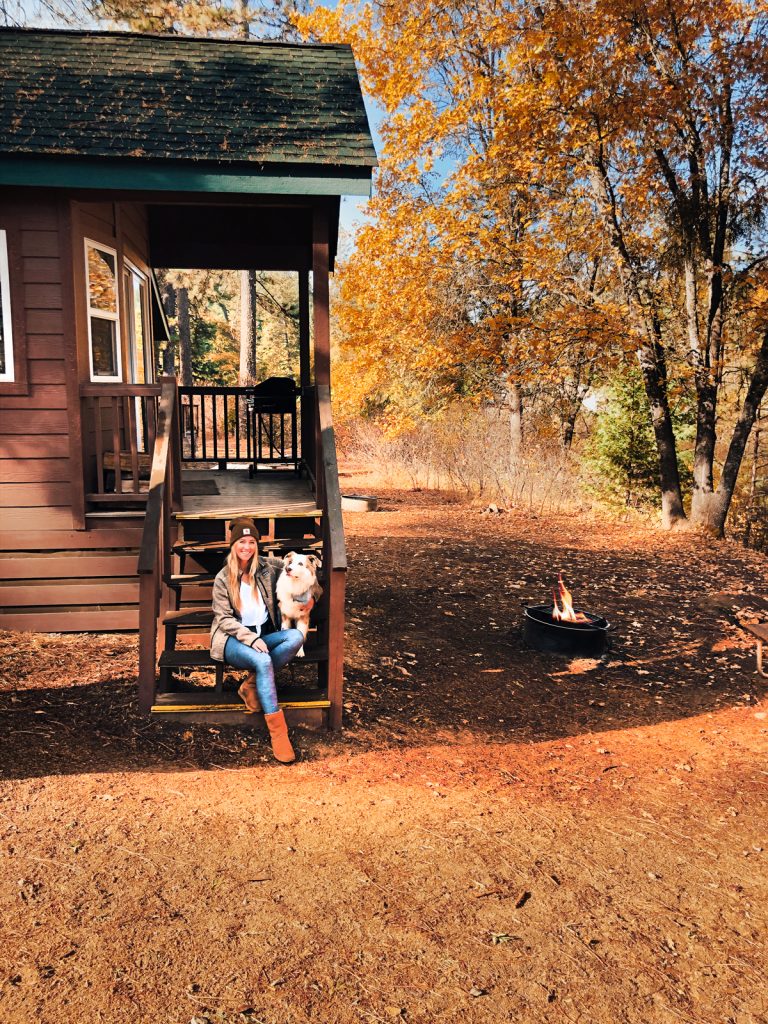 Fall Hikes
Fall hikes are not only great for your health, but also provide you the opportunity to bask in the fall colors as you take care of your body and mind. Some notable trails include the Cook's Meadow Loop in Yosemite National Park (book a yurt at Yosemite Lakes), a great flat trail that offers views of Yosemite Falls and Half Dome; Pennsylvania's Bushkill Falls (near Robin Hill with cottage and cabin rentals) promises a great color show as the leaves begin to turn in early October and last through November. Plus, there are eight waterfalls to see along the 2-mile trail. If you're visiting Gatlinburg, Pigeon Forge Landing, you can explore the Roaring Fork Motor Nature Trail and get a two-fer when it comes to fall colors. You can drive the 5.5-mile auto tour portion through the forest or opt to hike the 2.5-mile scenic trail to Grotto Falls.
Read More: