Cool weather walks and hikes, delicious apple and pumpkin treats, wildlife, different cultures and simple fall adventures can be found in and around Lancaster County, Pennsylvania. Here are just five ideas for exploring this pretty part of Pennsylvania.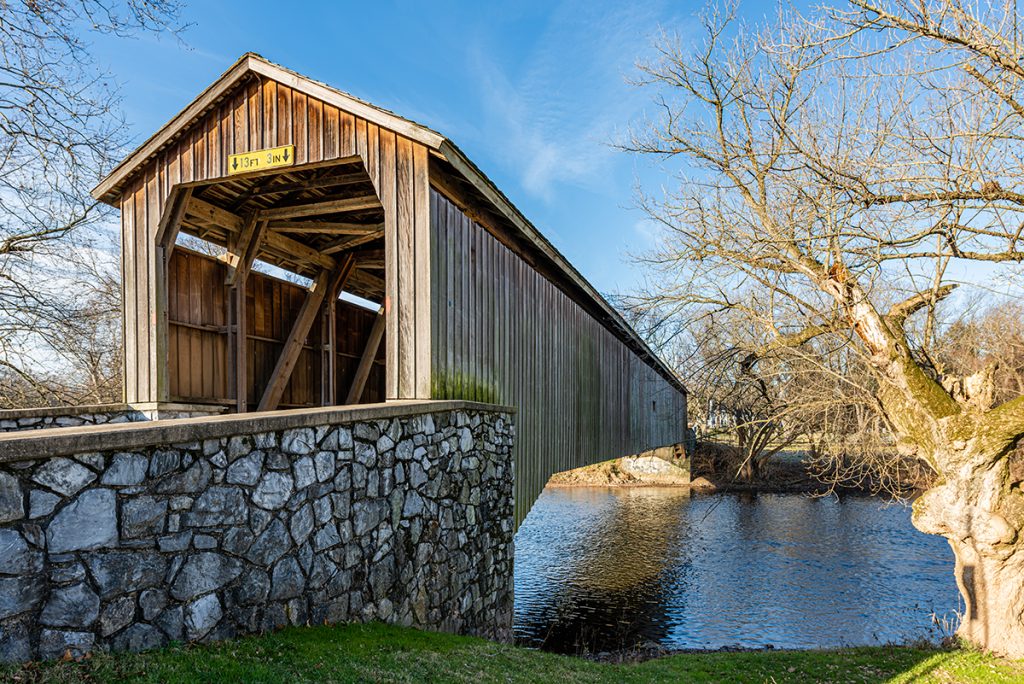 Explore Covered Bridges: A perfect way to enjoy the fall colors and stay socially distanced is to explore the more than 25 covered bridges in Lancaster County. There are so many to see from the oldest (Neff's Mill Bridge, built in 1824 and reconstructed in 1875) to the newest (Willow Hill Covered Bridge built in 1962). Most photogenic? We'll let you decide. Visit discoverlancaster.com/things-to-do/covered-bridges to download a list of the bridges and driving tour routes.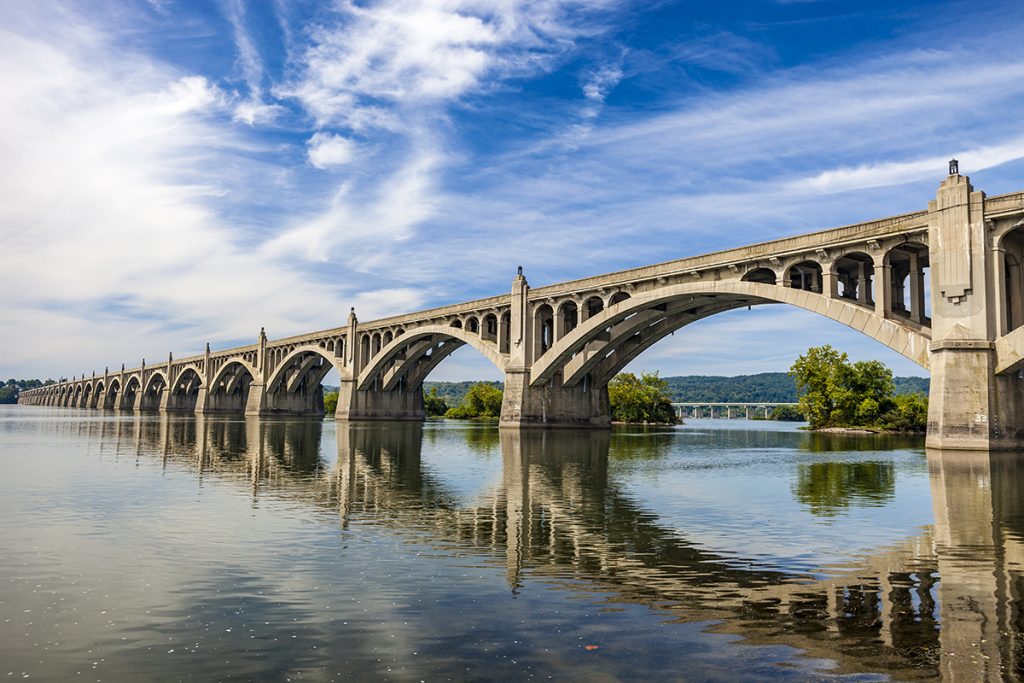 Fall Foliage Views: There are plenty of ways to experience the fall foliage in Lancaster County from hiking to biking and even aboard a train. The Strasburg Rail Road (strasburgrailroad.com), America's oldest operating railroad, will take you on a 45-minute trip through the beautiful rolling countryside (Note: advance reservations and masks are required). Hikers and bikers should check out the Conewago Recreation Trail which has a 5-mile trail ideal for hiking and biking that runs along the old Cornwall-Lebanon railroad corridor. Another great outdoor experience is the Garden of Five Senses in Lancaster County's Central Park. Designed to appeal to all five senses, you can smell the flowers, hear the birds, and see the beauty of autumn and this lovely garden.
Visit a Wolf Sanctuary: Learn about The Wolves of Speedwell at the Wolf Sanctuary of PA in Lititz, an 80-plus acre refuge for gray wolves and wolf-dogs. The wolves can be viewed in the natural wooded habitat during an outside tour on walking trails. During COVID-19, tours are available by reservation only so please visit the Sanctuary's website to make reservations (wolfsanctuarypa.org).
Experience the Amish Culture: The Amish settlement in Lancaster County is the second largest in the U.S. While the Amish are "plain" (so named because they choose a modest lifestyle) and private people, their lifestyle can be glimpsed in many ways here. Take an Amish Buggy Ride through the countryside (amishbuggyrides.com), enjoy an Amish meal in the home of an Amish family (there are several but since they don't have websites, google "Amish family meal in Lancaster" and you'll get plenty of hits), or visit The Amish Village (amishvillage.com) for an up close look at the Amish culture.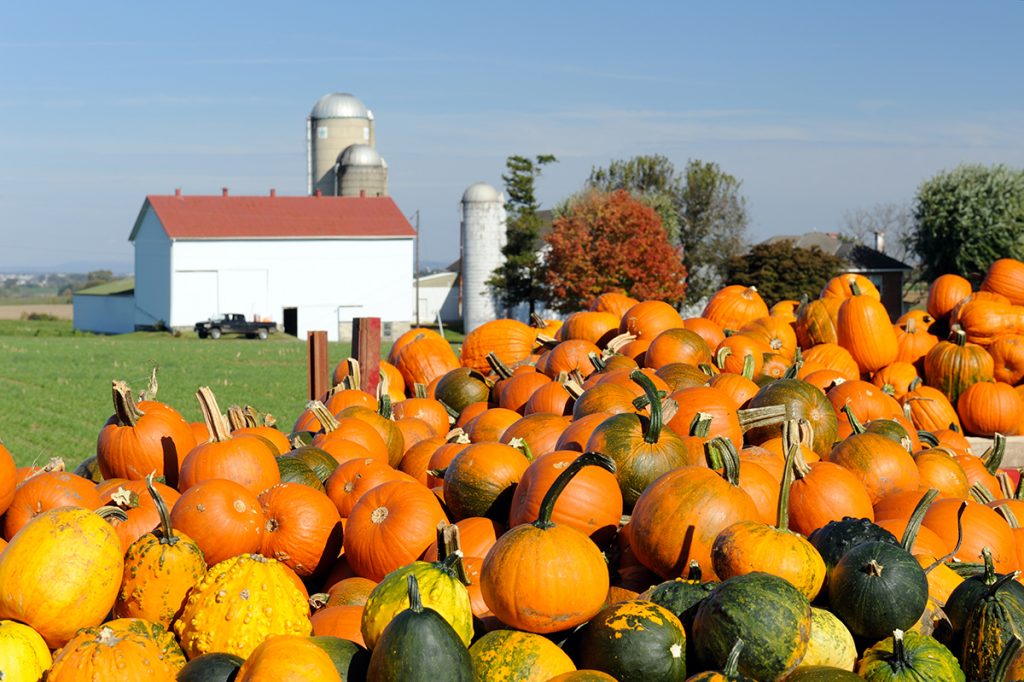 Pumpkins, Mazes, and Haunted Happenings: Another great outdoor activity is to visit the many pumpkin patches and corn mazes in the area. Country Barn Farm hosts Fall Harvest Days through October with plenty of pumpkin fun including pig races and a pumpkin patch. Explore the corn maze at Oregon Dairy in Lititz along with other fall fun like tractor rides, a corn launcher and all kinds of food. How about a Haunted Hayride? Check out Jason's Woods (jasonswoods.com) for some spooky fun.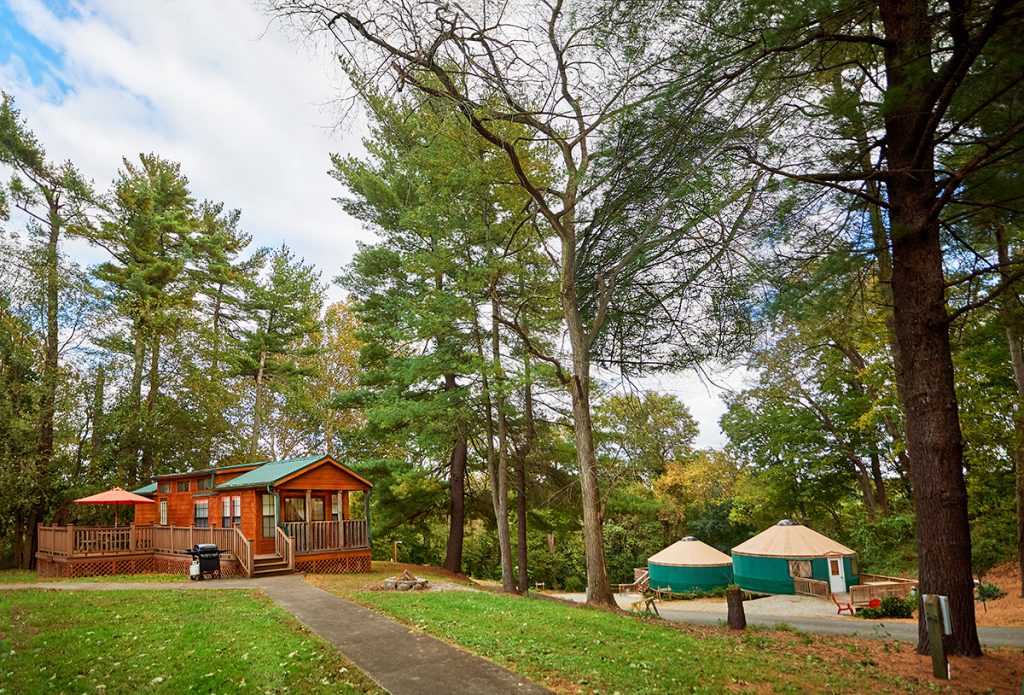 To be in perfect proximity to all this autumn fun, book a reservation with us at the Circle M, Hershey, PA Dutch, or Spring Gulch resorts, and choose between a cozy cabin, cottage, or yurt. Visit petiteretreats.com for more details on the resorts or to make reservations.
Read More: