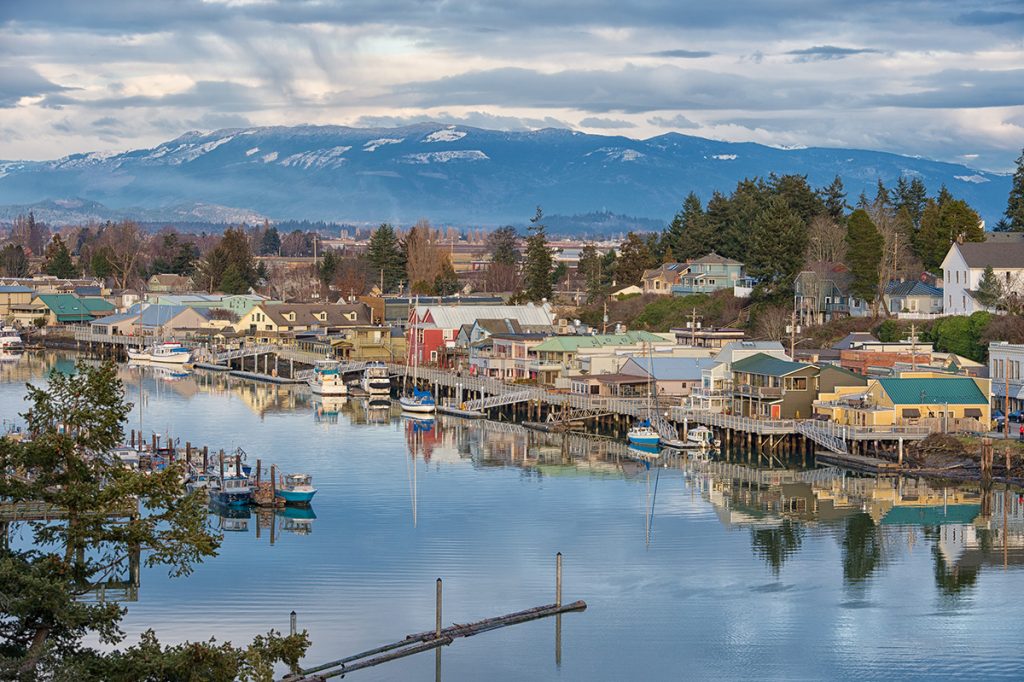 Settled in the late 1860s, La Conner, Washington, was originally known by the name Swinomish, as the area was home to the Swinomish Indians. In 1869, the town was deeded to John Conner for a whopping $500. Conner went on to name the town in honor of his wife, Louisa Ann Conner, which then became LA Conner, and finally, La Conner.
Other notable things to know about La Conner include that it consistently makes the Top 10 of travel lists when it comes to small, quaint and charming towns; it is located on the edge of the largest tulip-growing region in the world, which means come spring, the tulip explosion in the valley outside La Conner is a sight to behold. And, it is considered a four-season attraction, meaning no matter when you visit, there's always something going on! From beautiful fall hikes to skiing in winter and the burst of spring flowers and summers on the waterfront, La Conner is a year-round destination.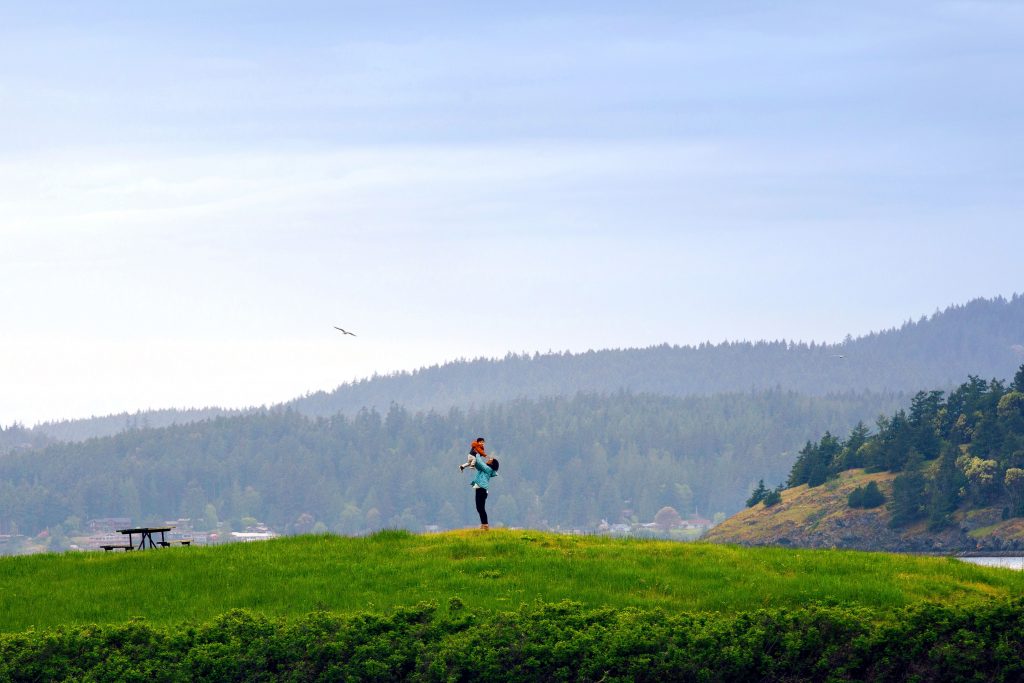 In short, if you're looking for a charming, waterfront town, complete with boardwalk, art galleries, restaurants, boutiques, museums, and even a gastropub, plus a vibe that will calm even the most hyper of travelers, then La Conner should be put on your destination list!
Here are five things to do when visiting this Pacific-Northwest charmer.
Museum of Northwest Art: With a mission to collect, preserve and interpret art created in the Pacific Northwest, MoNa, as it is called, has contemporary art exhibits from artists hailing from Alaska, British Columbia, Montana, Oregon, and Washington. MoNa displays both permanent and traveling exhibits and admission is free. For information and hours of operation, visit monamuseum.org.

Beautiful and colorful tulip fields by the mountains of Skagit Valley at sunrise

Drive or Bike the Valley: As mentioned above, the Skagit Valley is not only home to the beautiful blooms of spring's tulips, daffodils and more, but it is also a charming countryside dotted with farms, fields, wildlife and charming towns to explore via bike or on the road. Check out visitskagitvalley.com for a bike map.
Visit the Islands: If you're up to it, a three-mile kayak or canoe paddle across the Swinomish Channel will get you to Goat Island, where you can explore the remains of century-old Fort Whitman. A quick drive across the iconic Rainbow Bridge brings you to Fidalgo Island, home to Washington Park which has a beach and hiking trails. Kiket Island, which is another short drive from La Conner, offers hiking, pebble beaches, and amazing views.

View from Mt. Erie

Photo Ops Galore: With Mt. Baker as a backdrop, most likely anywhere you take a picture in La Conner will prove a worthy photo op but we've found some other worthy backdrops as well in the area. Set your sights on Magnus Anderson's hand-split log cabin, dating back to 1869 (near the Town Hall); the Swinomish totem pole, which is a replica of the original built in 1939 as a Works Project Administration project (across from the ball fields); La Conner Rainbow Bridge, a deck arch bridge built in 1957 that connects La Conner to Fidalgo island.
Skagit County Historical Museum: Learn all about the history of Skagit County in this unique museum whose exhibits range from Native American artifacts to Shirley Temple dolls. Current exhibits include Hometown Teams, which explores how hometown sports teams play a role in American society.