In Wauchula, Florida, you will find Peace River, the perfect Petite Retreat choice when it comes to enjoying the beauty of nature while kicking back and relaxing. And yet, this delightful destination also offers the option to explore some of Florida's big and little towns via some scenic drives. Rent a cottage here or one of our new cabins and make the best of both worlds on your next sunny Florida getaway.
Here are five ways to go both city and country in one spectacular trip:
The River: The Peace River, which runs adjacent to the resort, offers all kinds of adventures from canoeing and kayaking to fossil hunting. Consider one of the many options offered through Peace River Charters (peacerivercharters.com) that can include an airboat ride, a swamp buggy trip, and even a horseback ride along the banks of the river. As for the fossils, you never know what you'll uncover. Fossil hunters here have found everything from mastodon bones (think a shorter, stockier version of a mammoth) to shark teeth (most common). Paddle the river, look for the gravelly areas, and see what you what treasures you can find.

Solomon's Castle: This oddity is a 12,000 square foot castle built entirely from discarded metal newspaper printing plates. Featured on HGTV's Most Extreme Homes in America, Solomon's Castle was built by sculptor Howard Solomon, who was also known as the DaVinci of Debris for his ability to make treasure out of discarded items. In addition to the castle, Mr. Solomon's workshop and galleries are also open to the public (solomonscastle.com).

City Fun: In just about an hour, you can be in the Tampa/St. Pete metro area and enjoy shopping, theater, restaurants, museums, and sporting events. St. Pete's Dali Museum boasts the largest collection of Salvador Dali's works outside of Spain. Tampa's Busch Gardens is fun for all ages or walk on the wild side and visit the Tampa Zoo at Lowry Park and feed an Indian Rhinoceros.

Circus-Time: If you've always wanted to join the circus, a visit to both the John and Mable Ringling Museum of Art and Ca' d'Zan may be as close as you get. Ca' d'Zan was the winter home of John Ringling, one of the seven brothers of Ringling Brothers circus fame. Located in Sarasota, the design of the home, which was built in 1925, was inspired by the palaces of Venice. The lush grounds of the estate contain several gardens and a reflecting pool. The museum contains collections of Old Masters, sculpture, and antiquities as well as circus memorabilia.

Murals and More: The town of Lake Placid is about 40 minutes south of Wauchula and is home to 47 larger-than-life outdoor murals that can be viewed on a self-guided tour or a group bus tour (muralsoflakeplacid.com). The quaint town also has more than 27 clown cut-outs, a nod to the American Clown Museum & School located here. Lake Placid is also known as the Caladium Capital of the World as 95 percent of the world's caladiums are grown here so of course, it makes sense the Caladium Festival is held here each July (caladiumfestival.org.) There's even a local winery – Henscratch Farms Vineyard and Winery offers tours and tastings (henscratchfarms.com). So much to see and do in this tiny town – it's no wonder Reader's Digest named Lake Placid "America's Most Interesting Town" in 2013.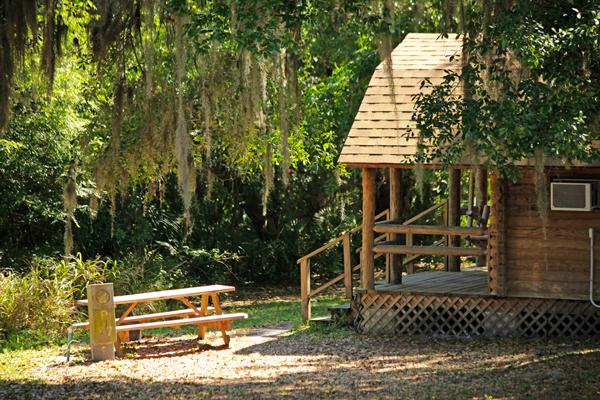 Read More: