Whether you go for the glitz and glamour vibe of Hollywood, the laid-back beach scene, or the varied attractions of LA, a visit to this southern California destination is a good choice if you want a mix of everything. Instead of highlighting 5 things to do, we'll highlight five ways to visit to get that perfect mix. First stop, a glamping accommodation at Thousand Trails Soledad Canyon, which is less than 60 miles from LA proper and full of beautiful views. Choose a glamping cabin or cottage at this great resort set in the high desert and get set for an LA Adventure, par excellence.
Hollywood: Highlights include the Hollywood Walk of Fame which encompasses 15 city blocks and displays over 2700 stars honoring some of the greatest of all time, including newcomers Michael B. Jordan and Courteney Cox. Start your self-guided walking tour at Grauman's Chinese Theater and check out the celebrity handprints and footprints in front of the theater. The Hollywood Theater, located in the historic Max Factor Building has the most extensive collection of Hollywood memorabilia in the world! From costumes to cars to props and personal artifacts, it's all here. For movie-themed fun, visit Universal Studios Hollywood and take a tour to get a glimpse of what it's like behind the scenes. And, of course, the not-to-miss is the newly opened Academy Museum of Motion Pictures dedicated to the history, science, and cultural impact of the film industry.


LA Highlights: LA proper has a tremendous amount of offerings when it comes to attractions – from museums to the famed Griffith Observatory to the Angels Flight® Railway. Open seven days a week, the Original Farmers Market has been selling fresh produce since 1934 but that's not all visitors can find here. There are all kinds of food offerings from baked goods to meat, seafood, and poultry. How about a walk on the prehistoric side? Visit the La Brea Tar Pits, a sticky, tarry urban paleontological site that has fossilized bones of Ice Age animals preserved in the tar as well as prehistoric plants. Right next door is the LA County Museum of Art, worth a visit even if you just stop by to see the outdoor public art installation, Urban Light. Want to ride a funicular? Check out the Angels Flight® Railway – a 118-year-old funicular, or cable railway, that treats passengers to a ride up, or down, one of the city's steepest streets. For some of the best views of the city and the famed Hollywood sign, visit Griffith Park Observatory which has, in addition to the planetarium, daily shows and exhibits.


Beach Life: There are several "beach" towns to be found here which makes perfect sense since the Pacific Ocean is the backdrop to fun in the sun. Consider visiting as many as you can including Malibu, Venice, Santa Monica, and Laguna Beach; each offer their own vibe. From a Malibu perspective, there are several beaches to enjoy: Zuma Beach which is great for walking in the surf; North Beach at Leo Carrillo State Park is dog-friendly and if you walk the beach toward the park's South Beach you can see some interesting caves and tide pools; for stargazing of the Hollywood kind and checking out the cool beach homes, visit either Broach Beach or Malibu Colony Beach; and for surfing or just watching the surfers, head to Malibu Surfrider Beach. Venice Beach has a boardwalk where artists sell their works as well as shops and eateries to enjoy while Santa Monica Beach has three miles of beach plus the iconic Santa Monica Pier with shops and restaurants, plus a Ferris wheel and roller coaster!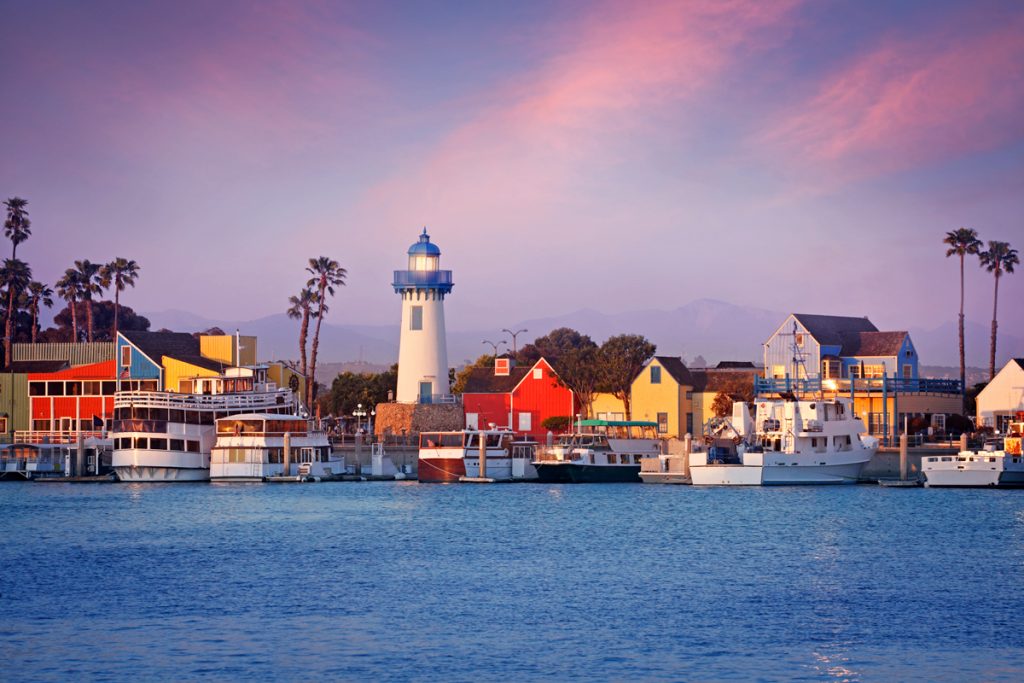 Outdoor Life: Thanks to the sunny California weather, there's a lot of fun stuff to do outdoors. You can stand-up paddleboard with the sea lions at Marina Del Rey; bike along Venice Beach; hike with scenic views (consider the Charlie Turner Trail in Griffith Park or Runyon Canyon, which is popular with the stars who love to hike); enjoy a private boat tour or rent your own canoe or kayak for a leisurely water ride along the canals of Venice; or stroll through the many public gardens which include Descanso Gardens featuring more than 600 varieties of camelias or the Storrier Stearns Japanese Gardens which features a Japanese tea house set among the traditional Japanese gardens.


The Wild Side: Hollywood Forever Cemetery is the final resting place of stars from all ages, including Dee Dee and Johnny Ramone of The Ramones and Rudolph Valentino, America's first movie heartthrob and mobster Bugsy Siegel. Guided tours are available for $25. Fans of storybook architecture will enjoy a ride past the Spadina House in Beverly Hills or the cluster of "Snow White Cottages" in Los Feliz to view these very unique homes. There's also the giant Chicken Boy statue on Figueroa Street and the giant donut atop Randy's Donuts in Inglewood for some great Instagram shots. For something different, take in one of the shows at The Bob Baker Marionette Theater, which is one of the longest running puppetry theaters in the U.S. All the marionettes are hand crafted and there are a variety of shows on the schedule.
Read More: