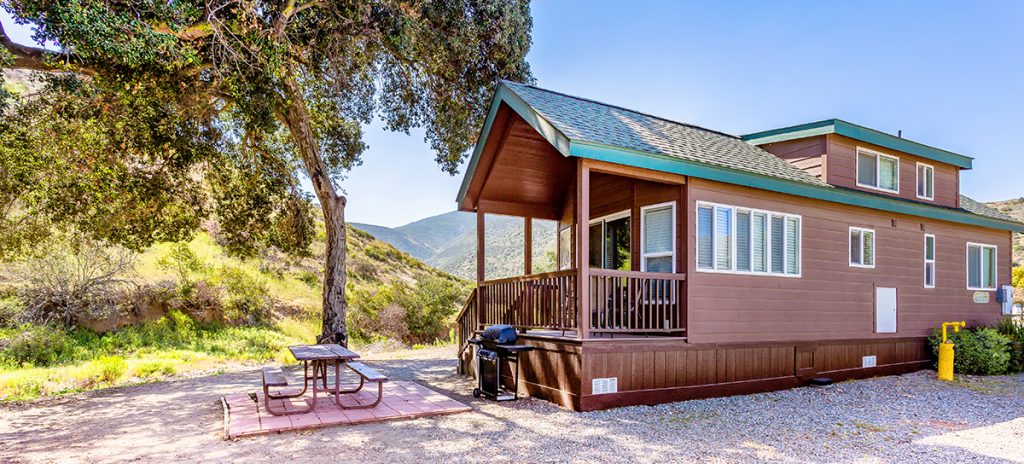 Make your winter months as sunny as possible and head to southern California to explore the area. Daytime temperatures tend to hover around 68 degrees and the sun is out more than it's not! There are places to make a home base while you visit the known and lesser known attractions in the Golden State.
Los Angeles: First, book a stay in a cozy cabin at Soledad Canyon and then get ready to check out the area that draws more than 48 million visitors each year.
Of course, many people flock to LA to see the stars of the human variety rather than the celestial kind. You may want to combine a hike in Runyon Canyon with your star-search efforts as this a is favorite spot for the exercise-minded celebrity. Another spot to see stars in their everyday life is The Grove, an LA shopping mecca and the adjacent Original Farmers Market. Whether you see the stars or not, these are all worthy expeditions while in Tinseltown.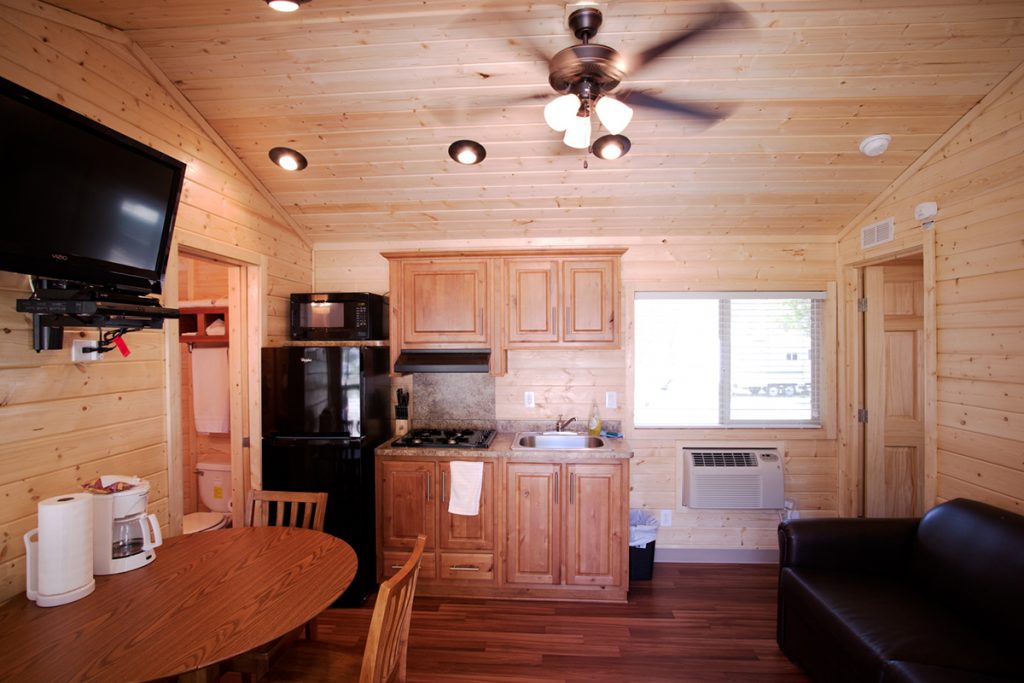 Other LA attractions include the Griffith Observatory for celestial stargazing, the Santa Monica Pier, and Huntingon Library, Art Collections, and Botanical Gardens. And, if you want to feel like it's winter in all the sunshine, visit Pershing Square's Holiday Ice Rink, located in the Financial District of the city. The Square will also host a Winter Holiday Festival on December 7, complete with LA's version of snow!
San Diego: Start by making a reservation to stay in a cabin or cottage at Pio Pico, which is a perfect location thanks to its proximity to San Diego proper. San Diego has beaches, the Pacific Ocean, museums, galleries, a world-class zoo, lots of history, and a boatload of outdoor fun to be had.
The San Diego Zoo consistently ranks as one of the top zoos in the world. With more than 3,500 rare and endangered animals, including gorillas, polar bears, and koala bears, this is definitely not your basic zoo. Visitors can enjoy a guided bus tour through the zoo or see it from above on the zoo's Skyfari Aerial Tram.
Make a stop at the zoo as part of your San Diego Hop-on Hop-off Trolley tour which also makes stops at Old Town State Historic Park, which is considered the Jamestown of the Pacific; the city's historic Gaslamp Quarter and Balboa Park.
Santa Barbara: Choose from a cozy cabin, teepee, or covered wagon at Rancho Oso and then head out to explore this charming California town known for its architecture and history.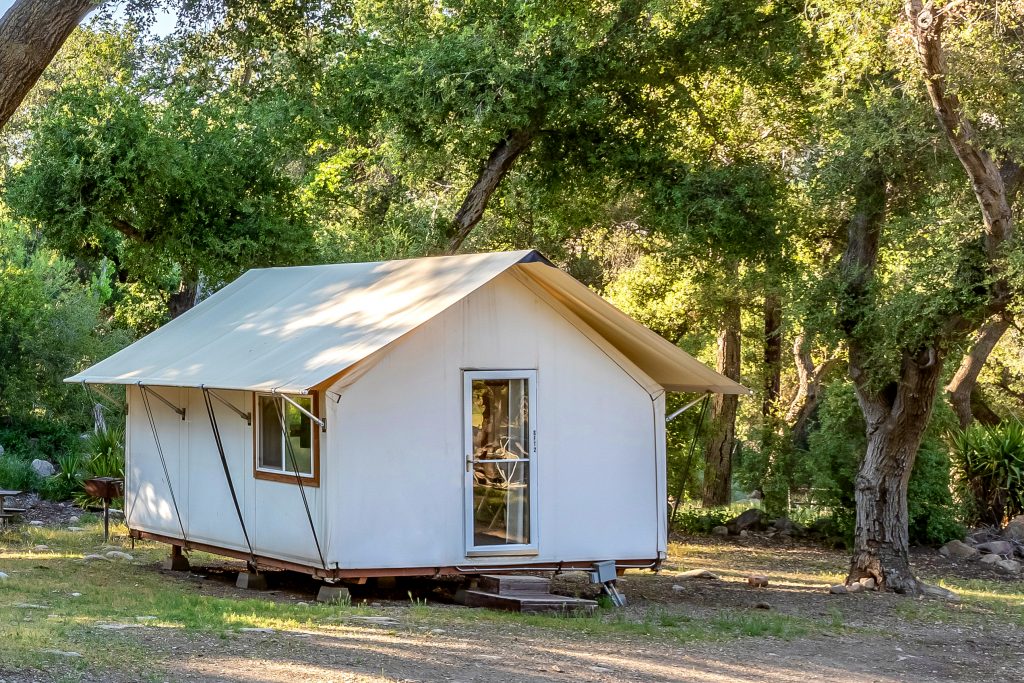 One of the neat things about Santa Barbara is its proximity to the Channel Islands National Park, an archipelago of five islands. A great way to explore the Park and the islands is through the Santa Barbara Adventure Company (www.sbadventureco.com). There are all kinds of adventures waiting on the Channel Islands including snorkeling, sea cave exploration, hiking and whale watching.
A great way to get to see the beautiful architecture of the city is to take one of the weekend walking tours, offered Saturday and Sunday, through the Architectural Foundation of Santa Barbara (afsb.org) Tours begin at 10 a.m. and last approximately two hours.
And again, if you want to experience a bit more of a winter feeling in this sunny climate, don't miss the "snow" events at the town's Paseo Nuevo outdoor shopping center where "snow" fills the evening skies through December 31. There is also holiday entertainment including carolers, choirs, and Santa himself!