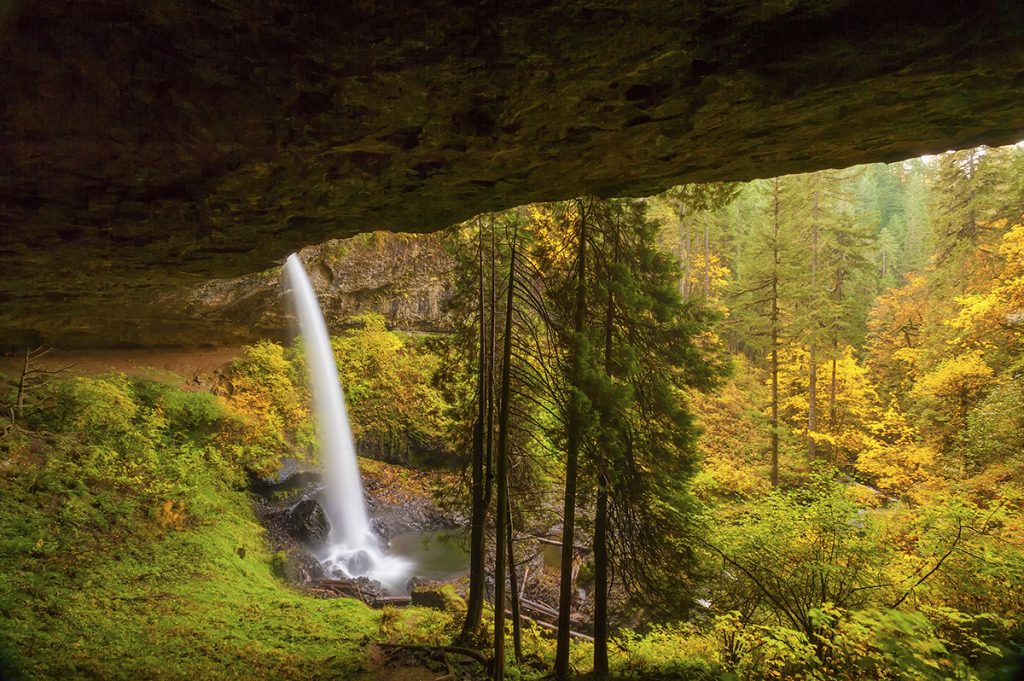 This fall, make it your goal to be an active leaf peeper. Yes, you heard that right. Leaf peeper – which by definition is someone who visits wooded areas in autumn to check out the changing colors of the foliage. Most everyone is a leaf peeper in some form or another. Maybe you don't check websites for peak color dates or plan an annual trip around the changing colors but you most likely revel in the beautiful color show put on by Mother Nature and her children of the leafy kind come fall.
Now, we're asking you to be an active leaf peeper, but we don't mean just checking out the leaves. We think tossing in a hike – mild, moderate, strenuous, whatever a good hike means to you – while taking in this free, socially-distanced show is a great idea. These hikes are both good for your body and for your psyche. We did some research and found some of the most popular fall foliage hikes around.
Silver Falls State Park (Silverton, Oregon): A moderate hike at almost 9 miles is well worth the effort as Silver Falls State Park offers hikers the opportunity to see waterfalls in addition to the gorgeous fall foliage. Ten waterfalls in fact, thus the name of the trail, Trail of Ten Falls, can be seen on this great fall hike.
(Plan a stay at one of the cozy cabins at nearby Pacific City while hiking Silver Falls.)
Washington Park Arboretum (Seattle, Washington): The Washington Park Arboretum in Seattle is possibly one of the best color shows contained in one location that you may find. In fact, according to the Arboretum's website, fall in the Arboretum's Woodland Garden section may possibly offer the most stunning display of fall colors in the region thanks to having one of the largest collection of Japanese maples in North America. All this beauty can be experienced on nearly one mile of winding stone pathways. How's that for one-stop peeping?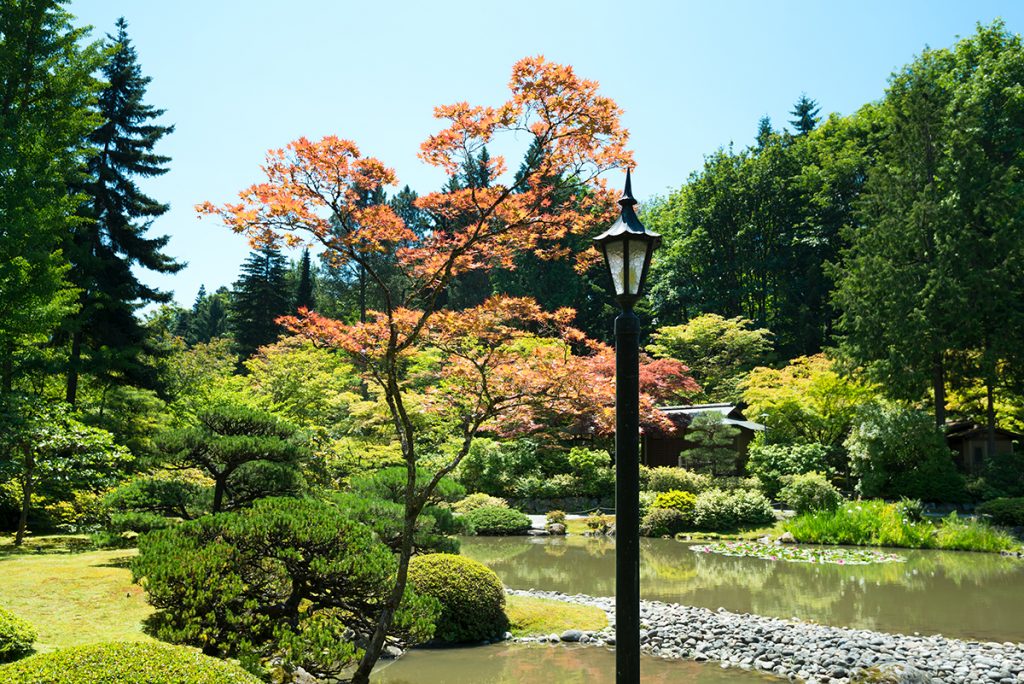 (A great idea is to book a tiny home at Leavenworth Tiny House Village and drive into Seattle. This is a two-fer since fall in Leavenworth is another spectacular show.)
Franconia Ridge Trail (Lincoln, New Hampshire): Waterfalls, a running stream, fantastic views, and plenty of fall foliage can be found on this New Hampshire trail. At just about eight miles and definitely a "hike," the scenic rewards are plentiful. It's no wonder this loop was named one of the 10 best hiking trails by National Geographic in 2017.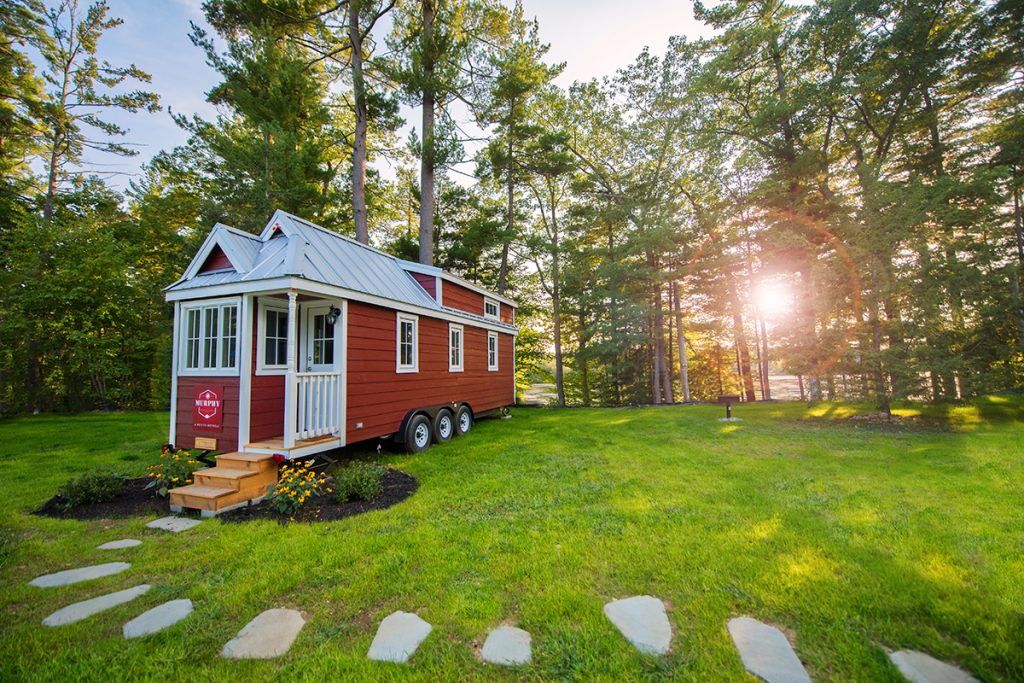 (Book a tiny home at nearby Tuxbury Tiny House Village for the perfect complement to your fall getaway.)
Potawatomi State Park (Door County, Wisconsin): Driving into Potawatomi State Park in the fall is almost a color show in itself. The contrast between the deep black of the roadway and the yellows and golds of the branches overhead is pretty cool, but wait there's more! The trails are a carpet of beautifully colored fallen leaves and the views are some of fall's best. Check out the portion of the Ice Age National Scenic Trail that runs through the Park.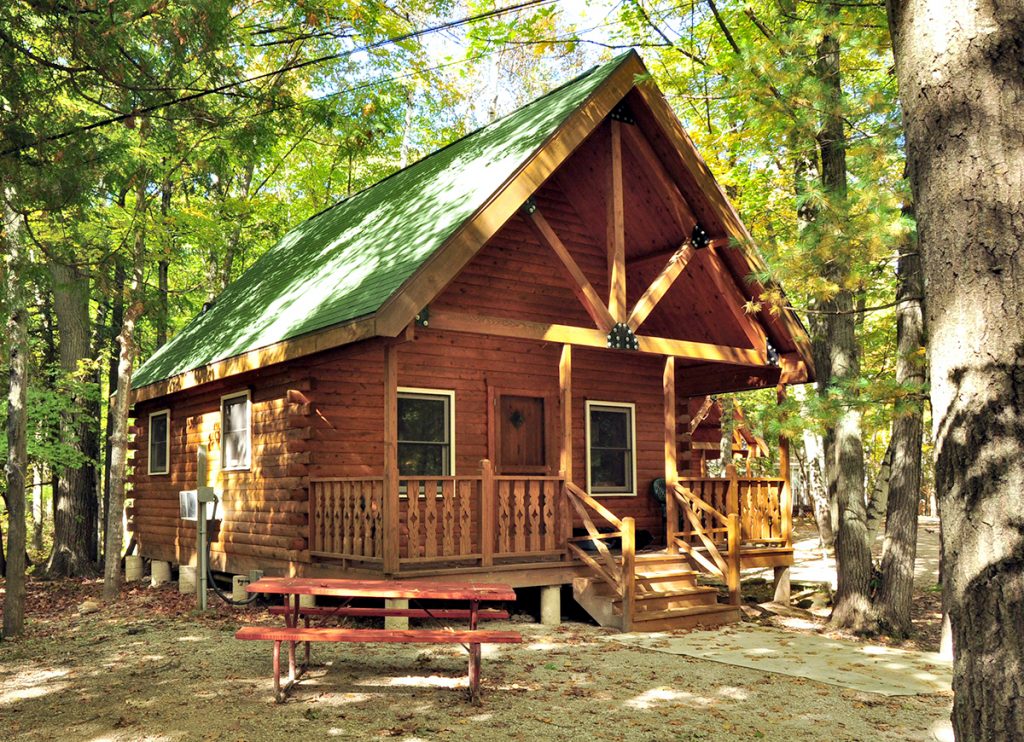 Ocean Path Trail, Acadia National Park (Bar Harbor, Maine): This trail, which stretches along the rugged Maine coastline, is postcard perfect in fall. With the rocky shores of the Atlantic on one side and the Acadia's beautiful foliage on the other, it's the perfect mix. Check out the fall leaves at Thunder Hole. Ocean Path is approximately 4.5 miles round trip.

(Book a cozy cabin at Mt. Desert Narrows or choose from a cozy cottage or colorful cabin at Narrows Too for your fall foliage experience.)