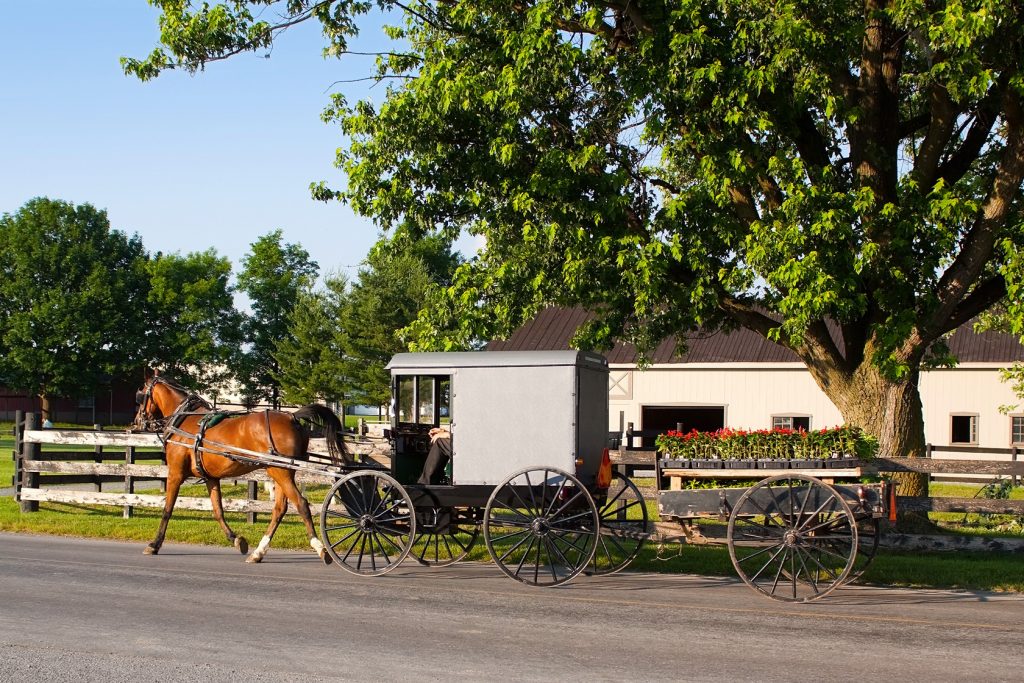 In Lancaster, PA, everything's just a little bit slower. Here, you share the road with horse-drawn buggies, eat classic Dutch Country fare, and experience the life at a slower pace. It's the kind of place that will take you down memory lane instantly, even if it's somewhere you've never been before. Lancaster is probably best known for its strong Amish population. On a visit to "Dutch Country" you will surely end up eating at restaurants and shopping in stores run by the Amish. The Amish are known for their plain dress and living without modern technology or electricity. Though it may seem like a novelty for visitors, this is how the Amish choose to live their lives, setting an example to visitors of different, more traditional ways to live in our fast paced-modern world.
Central Market, Lancaster, PA
The Central Market in the heart of Lancaster County is, "reputedly the oldest continuously operating farmers' market in the U.S." Don't miss out on their "First Fridays" event, when the market is open late into the evening and features live music, family friendly entertainment, and other special events. The market is open Tuesdays and Fridays from 6AM-4PM, Saturdays from 6AM-2PM, and the first Friday of the month from 6pm-9pm in the alleyway.
Good eatin' in Lancaster and where to walk it off.
Restaurants in Lancaster often serve farm to table meals and the menus are often comprised of homestyle recipes like fried chicken, buttermilk biscuits, gravy, and more. Dienner's Country Restaurant is one of the most beloved of these restaurants to serve up the classic Dutch country fare. It is family owned and run since 1993. Most establishments are closed on Sundays – so if you find yourself itching for something to do take advantage of the hiking trails around Lancaster. Lake Grubb Nature Park is popular because it is a fairly easy stroll around Lake Grubb with designated fishing areas and Conewago Recreation Trail, a network of recreational trails built over abandoned railroads and popular among both hikers and cyclists. There are a variety of habitats along the trail and goes through wetlands, farms, forests, and a rock field. The trail is popular among bird-watchers and nature enthusiasts as well.
Go above and beyond in a hot air balloon tour.
Visit Lancaster from a different perspective… rather, a bird's eye view! Reserve your spot to take a hot air balloon tour with the US Hot Air Balloon Team. On your tour, you'll fly over the Lancaster County farmland plus other towns in the area like Intercourse, Bird in Hand, and Strasburg. From way up there, see if you can spot the horse-drawn buggies and on a clear day, the headwaters of the Chesapeake Bay!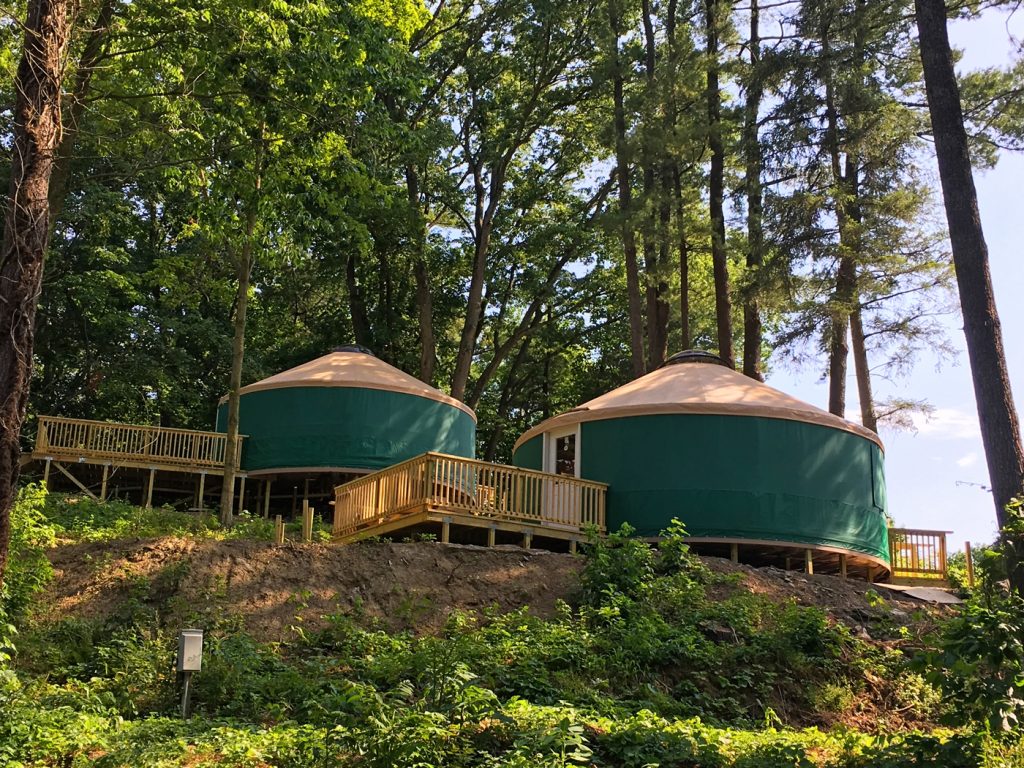 Round Out Your Experience By Staying in a Yurt at Circle M!
Why not make your experience totally unique by staying in one of the brand new yurts at Circle M RV & Camping Resort? A yurt is dome-shaped, circular style tent usually made with canvas and wood. The canvas keeps guests warm in the winter and cool in the summer. The yurt is based on an old tried and true design that has been used by nomads for thousands of years; now, glampers and people who are looking to add more space and functionality to their camping experience. Circle M RV Campground is located in Lancaster County in the heart of Pennsylvania Dutch Country. This western-style campground has plenty of amenities – from swimming pools to shuffleboard, weekend activities to barbecues and picnics – it's easy to make Circle M your next destination for relaxation! Plus, Circle M RV Campground is close to activities in Lancaster County including Amish attractions, or nearby shopping and dining. Make a reservation today!