Spring break time may be over but what about planning a springs break? As in heading out to take in a spring or two. Natural springs, hot springs, thermal springs, and mineral springs – there are plenty around the U.S. and they are more than bodies of water. Thermal springs are naturally heated while mineral springs contain mineral deposits but aren't necessary naturally hot. These springs are believed to have healing powers. And that theory of the healing powers of water dates to circa 360 BC when Hippocrates began to study the benefits of water from a therapeutic standpoint.
Palm Springs (CA): It's all about the healing and soothing waters here – waters which are naturally super-heated and sulfur free. And, while most of the soaking waters are located within spas and private establishments, day passes to enjoy the restorative waters are available. Check out visitgreaterpalmsprings.com to find out where day passes are available.
Warm Mineral Springs (FL): Noted as having one of the highest mineral contents of any natural spring in the United States, Florida's Warm Mineral Springs is believed to possibly be the "fountain of youth" Ponce de Leon was seeking. Open to the public daily, from 9 a.m. to 5 p.m., visitors (for a small entrance fee), can enjoy the water that contains more than 50 minerals, including sodium, potassium, and magnesium – all of which help with aches, pains, and general well-being.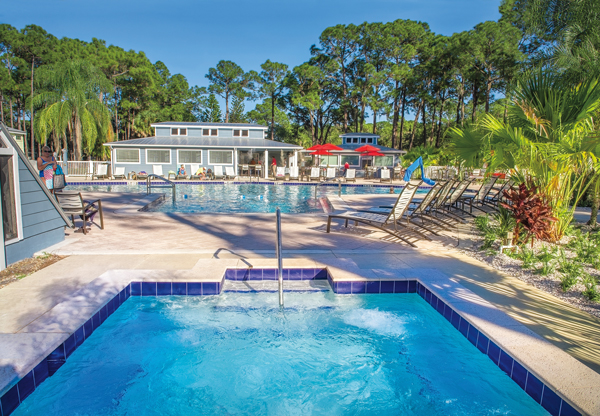 A cottage rental at Rambler's Rest in nearby Venice is an excellent location to stay while enjoying the waters!
Saratoga Springs (NY): While most people can say they've experienced a wine tasting or two, how many can say they've tried a mineral spring tasting? Cross this one off your bucket list if you're planning on heading to the town of Saratoga in upstate New York. There are more than 20 springs throughout the city, all of which you can taste and, due to the mineral make-up of each, they all taste a bit different. And, just like the taste, the health benefits said to be derived from each spring also differ. Clear up your skin, aid your digestion, or strengthen your blood. For information about the springs, visit saratoga.com/things-to-do/parks-landmarks-nature/mineral-springs.
Book a rental cabin at Lake George Escape, which is just 30 miles from Saratoga, while you sample the springs.
Paulina Hot Springs (OR): The Paulina Hot Springs, which contains five geothermal pools, are best when visited between May and July, for optimum water coverage. Located within the Deschutes National Forest, the springs are a result of a collapsed volcano crater filling with water. The pools can be found along Hot Springs Beach within the forest. As this is a geothermal spring, there is no sulfur smell with this dip!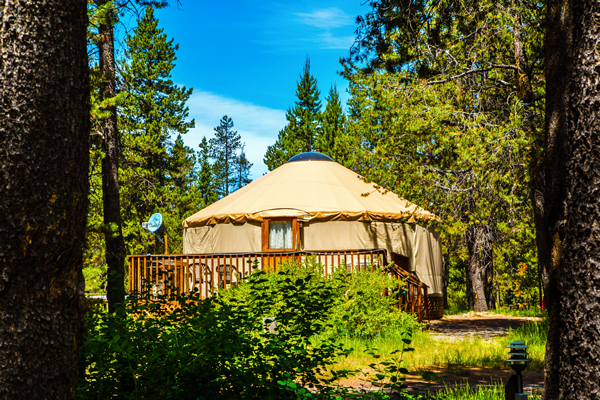 (A cabin, yurt, or cottage rental at Bend-Sunriver is a nearby accommodation.)
Read More: