In case you might have missed it, there is a whole lot more to New York than New York City. For one thing, head north from The Big Apple and you trade concrete and steel for lots and lots of greenery. There are mountains, lakes and springs, beautiful valleys, and pastoral farmlands. There are charming towns, college towns and towns full of history as New York State was one of the thirteen original colonies. Prior to the arrival of the colonists, the area was inhabited by several Native American tribes.
A visit to Upstate New York in the fall means plenty of opportunities for leaf peeping, apple picking and enjoying the great outdoors. Here are a few ideas if you're planning a trip to the area.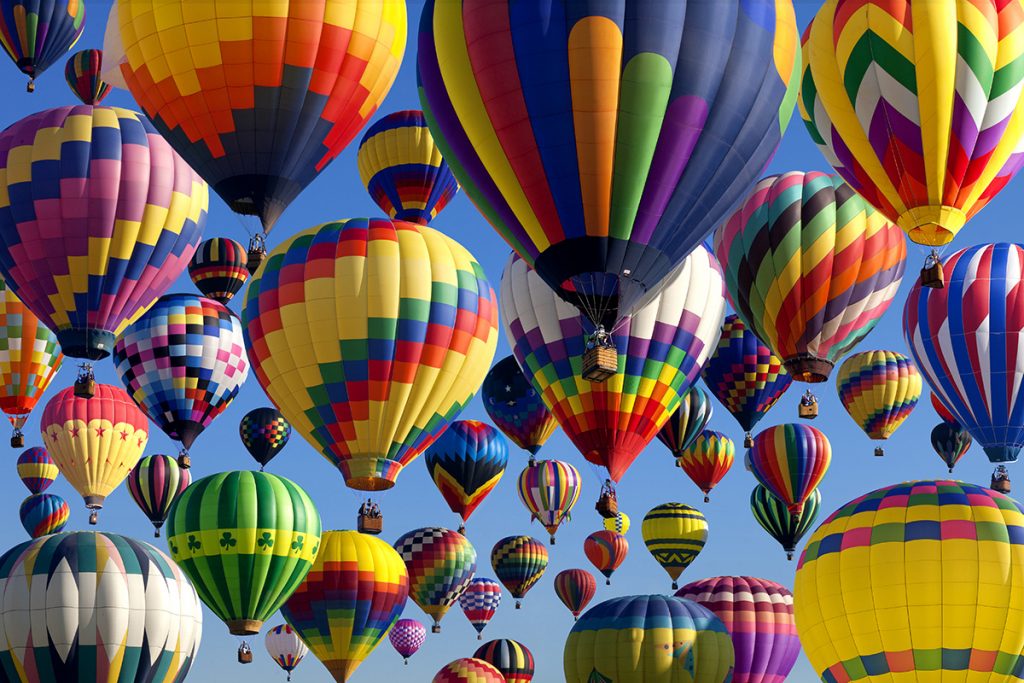 Adirondack Balloon Festival: Celebrating its 48th year, the Adirondack Balloon Festival is not only New York State's largest hot air balloon festival but is also considered one of the oldest events of its type to take place on the East Coast. This year's event, while smaller than previous years due to COVID-19 safety aspects, promises to be just as thrilling as ever. The event runs from September 24 through September 26 and each of the days will have spectacular balloon launches. Best of all, this event is free! For more information, visit glensfalls.com/event/adirondack-balloon-festival-61317/.
Take a Trip to Woodstock: The charming mountain town of Woodstock isn't nearly as crowded with visitors as it was back in August of 1969 when it was the site of a music festival billed as "3 Days of Peace and Music" (and actually the festival was held on a farm outside of the town), and it is still worth checking out. There's Overlook Mountain with its 4.6-mile moderate hiking trail. There are the museums and galleries along Tinker Street, which pay homage to Woodstock's original history as an artist's colony. Plus, Tinker Street also has plenty of shops and eateries. And there's also the Mower's Saturday/Sunday Flea Market and the Sunday Farmer's Market, which both run through October.
Learn Horse Racing History: A visit to historic Saratoga Springs demands a visit to the National Museum of Racing and Hall of Fame. The town grew in popularity in the mid-1800s as wealthy Americans made it their summer place thanks to the wealth of mineral springs in the area. The Saratoga Race Course opened in 1863 and still offers a race schedule that runs from July through Labor Day. In addition to the Hall of Fame, which includes jockeys, horses and trainers, the National Museum of Racing has exhibits, artifacts and artwork that detail the history of horse racing.
More Festivals and Fall Fun: In addition to the Balloon Festival, the area also hosts the Lake George Jazz Festival (September 17-19) and the Lake George Oktoberfest and Fall Festival (October 8-10). If you want to get a jump on Halloween scares, check out some of the more "spirited" places in the area including Fort Ticonderoga, where the sound of mysterious footsteps has been noted. Or check out Fort William Henry where phantom bells ringing, marching footsteps and flickering lights have frightened a few, and The Sagamore, where "permanent" guests can be seen floating around.
Apples and Pumpkins: Another favorite fall activity, the area offers several places where you can pick your own apples and find the great pumpkin. Hicks Orchard is one of the oldest u-pick orchards in New York (hicksorchard.com) while Elmms Family Farm (ellmsfarms.com) is a great place for a fall outing with a pumpkin patch and a crazy corn maze.
Read More: