A not so pleasant statistic is that the U.S. falls well below other countries when it comes to paid time off. Europe is far ahead of America when it comes to providing paid time off for employees. According to a May 2022 article in Travel + Leisure, Austria provides 25 days of paid annual leave, plus another 13 for public holidays, totaling 38 paid days off. France and Spain each offer 36 in total and Germany provides 30 days. The U.S. average is 10 days a year.
An even sadder statistic is that 54% of Americans don't use all their vacation days. A 2019 study by the U.S. Travel Association showed that U.S. employees left approximately 768 million vacation days unused in 2018. And most Americans say they have too much work to do to take vacation time. That sounds pretty counterintuitive since studies show that vacation can reduce stress and increase productivity upon return to work.
Before burnout hits and you make a mistake that could find you with plenty of days off, we suggest you get out and glamp! Hit the beach, climb every mountain, go off the grid, and for heaven's sake, turn off your computer and work phone (we know you need the personal one for the Instagram shots of the great vacation you'll be documenting)!
And, while experts suggest 8 days is the sweet spot for a full recharge, long weekends and a few days here and there could be just the recipe that helps Americans have their cake and eat it, too, when it comes to work/life balance.
One way to recharge is through grounding, or earthing, by walking barefoot in the sand. Grounding is said to reduce stress and tension levels. Glamping locations that allow plenty of silky, soft sand underfoot could include Oregon's coastal getaway spots, cozy cabins at Pacific City and Seaside RV Resort. Another idea – combine grounding with the benefits of the relaxing colors of the tiny house rentals at Sunshine Key Tiny House Village in the Florida Keys and you're well on the way to a destressing vacation. Plenty of sand for grounding or other fun can be found at Marina Dunes, which is adjacent to the Marina Dunes Preserve on California's Monterey Peninsula. An ultra-cool glamping tent or high end cottage is the way to relax here.
How about a long weekend getaway that's not too far from home, but far enough to leave the office woes behind? Is Seattle your place of business? Take a quick two-hour drive to Leavenworth, rent a tiny home at the Leavenworth Tiny House Village, and enjoy the outdoors. Fish, swim, hike, bike, or simply sip some wine in the Bavarian-styled village of Leavenworth. If Nashville is where you make the big bucks, take a break and head to the new Natchez Trace Tiny House Village. In a little over an hour, you can be relaxing in a perfectly appointed tiny house with lakefront views and fishing and hiking available onsite, plus the 3-mile lake here offers kayak and canoeing opportunities.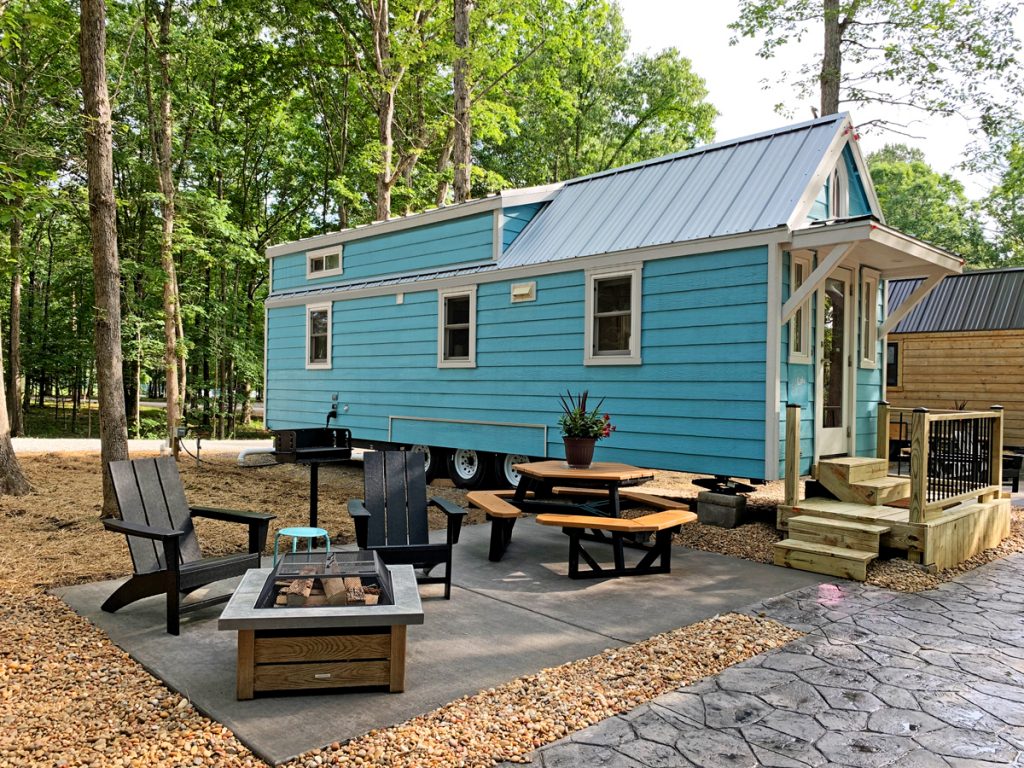 Speaking of water, blue space (lakes, rivers, oceans, even waterfalls) has been shown to lower stress and anxiety as well as boost mood and psychological well-being, per weforum.org. Rent a cabin at Wisconsin's Neshonoc Lakeside Camping Resort or Lake George Escape, tucked away in New York's Adirondacks, with the Queen of America's Lakes as the centerpiece. Bend-Sunriver is a great place to soak up blue space healing power thanks to the location on the Little Deschutes River, and it offers cozy cabins and yurts.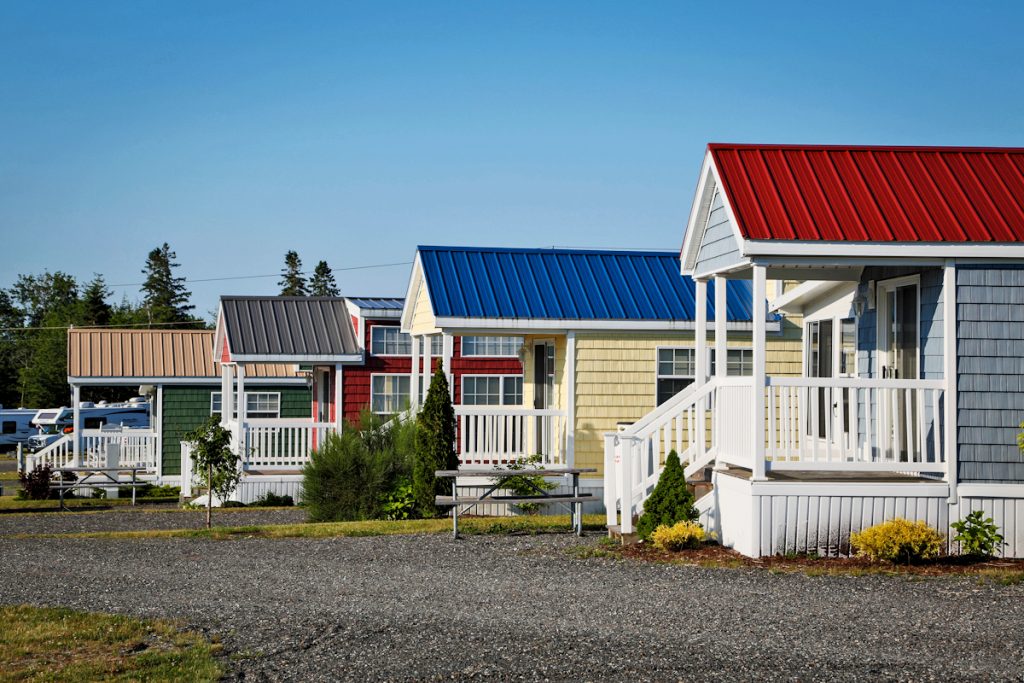 Other destressing options for quick getaways or all those eight days can include forest-bathing (head to our favorite forested glamping options including Yosemite Lakes or our Bar Harbor resorts, Mt. Desert Narrows and Narrows Too). Forest-bathing requires you to take a walk in the woods and be mindful of your surroundings, engaging your senses and stopping every so often to just take it all in. Plus, we've got glamping options in the lands of the healing vortexes Arizona's Red Rocks in Sedona or Joshua Tree National Park in California (check out tiny home or cabin rentals at Verde Valley or a colorful cottage at Palm Springs, respectively.)
Read More: