Looking for love in the way of tiny home? We've got the perfect matches for you whether you're into sporty types or a tiny house with a European flair. We suggest you swipe right and get to know some of our favorite tiny homes this Valentine's Day.
European Flair: The tiny homes at Leavenworth, Washington's Tiny House Village definitely give off a distinct Bavarian feeling thanks to the snow-capped backdrop of the Cascade Mountains. Otto, Rudolf, Belle, Adeline, and Hanna are the choices here and each offer something a bit different. Rudolf, Belle, and Otto all sleep 4-5 guests and have a loft area; Adeline welcomes 4 while the smaller Hannah sleeps 2. All have full bathrooms, well-appointed kitchens, and a spacious living area. Any choice makes for the perfect companion while you explore the quaint Bavarian-style village of Leavenworth with its shops, tasting rooms, galleries, and restaurants. Plus, Leavenworth offers top-notch outdoor activities year-round from skiing, fishing, hiking, biking, and kayaking.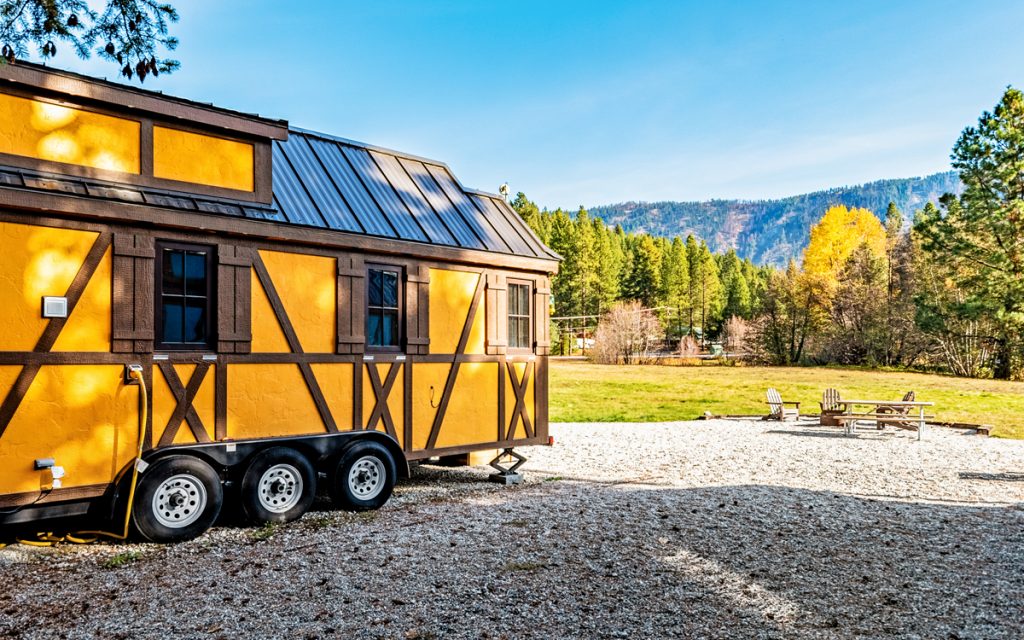 Peaceful Vibes: Few places in the U.S. provide a more peaceful, healing vibe than Sedona, Arizona, and the two tiny houses at Verde Valley RV Resort are good companions on any trip here. Let tiny homes Finn and Rose be the comfortable spot you come home to at the end of exploring the rugged scenery and healing vortexes of Red Rock State Park. Both Finn and Rose sleep 3 guests, have a mini fridge and freezer, an electric stovetop, coffeemaker, and microwave, plus a toilet/sink/shower combo bathroom. Nearby Alcantara Vineyard and Winery, which offers tours and tastings, is a great place to toast your new tiny house love. Other Sedona highlights include the Oak Canyon Scenic Drive and Tlaquepaque Arts & Shopping Village.
Sunny and Sporty: If your idea of perfection includes a tiny house on an island in the sun, look no further than the Sunshine Key Tiny House Village in the Florida Keys. The five sunny and colorful choices here include Kai, Lucy, Isla, Pearl, and of course, Hemingway. Big-hearted Lucy and Isla both sleep 6, while Pearl and Kai sleep 2-3 and Hemingway welcomes 4 guests. All have great kitchens, full bathrooms, AC/Heat, cable TV and outdoor picnic tables. Located on Ohio Key, the Sunshine Key Tiny House Village is just 30 miles from Key West and all things Hemingway and just minutes from Bahia Honda State Park, which is great for snorkeling and kayaking.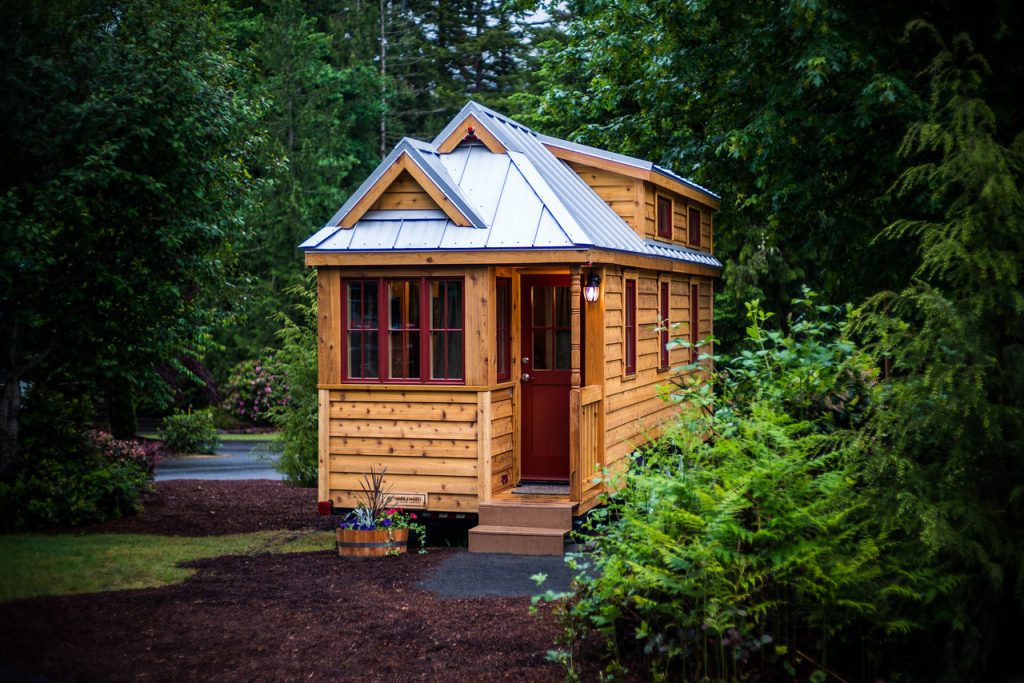 Pacific Northwest Charmers: If you love the mountains, craft brews, wide open spaces, and plenty to do when it comes to the outdoors, check out the tiny house choices at the Mt. Hood Tiny House Village in Welches, Oregon. Seven tiny homes – all with different personalities – await the glamper looking for tiny house love in the Pacific Northwest. Big guy Anderson sleeps 7, while Ingrid, Lincoln, and Scarlett sleep 5. Atticus, Savannah, and Zoe round out the options with each sleeping 3. All share the trait of having a well-appointed kitchen and full bath and any pet-lover will choose Lincoln or Anderson, as these tiny houses are a pet-friendly. Of course, towering Mt. Hood provides all kinds of winter fun from skiing to sledding to snowboarding and the miles and miles of trails offer great opportunities for winter hikes and fat bikes. Craft breweries abound and the historic Timberline Lodge, built in the mid-1930s by the Works Progress Administration, is worth a visit.
Read More: