If you're planning to venture somewhere new this year, most likely you'll either consult friends or family who've traveled there before or do a few internet searches to see what's a not-miss when visiting this destination. But, what if you went off the beaten path ("OTBP") and shied away from the major draws and reasons the city is appealing? Let's go off the beaten path in a few of America's most popular travel destinations.

Nashville: Most visitors to Nashville go for the music. After all, they don't call it "Music City" for nothing! But what else is there to do in this Tennessee metropolis? First, make your reservation for a tiny house at Natchez Trace and then go OTBP. On the first Saturday of every month, downtown Nashville galleries open their doors, offering free admission, and welcome visitors to shop or just look at the amazing art on display. Hail, Dark Aesthetics bills itself as a gallery of antiques and oddities – whether you're in the market for a baby octopus in a jar or not, this place is worth a look. Ok, you might as well listen to some music, but do it at The Caverns, a subterranean music venue in nearby Pelham. Visit thecaverns.com for more info about their musical events in a series of caves!
Door County: Goats on the roof, fish boils, and orchards loaded with apples and cherries – that's the draw of Wisconsin's Door County, but we found more to do! The Door County Maritime Museum details the maritime history of the area while the Alexander Noble House Museum is the oldest remaining structure in the town of Fish Creek and contains many of the original 19th century furnishings. Take the ferry to Washington Island and join the "Bitters Club" by downing a shot of Angostura bitters at Nelsen's Hall Bitters Pub. While on the island, don't miss the Washington Island Stavkirke, an absolutely amazing structure. Plan to glamp at Tranquil Timbers for a Door County adventure.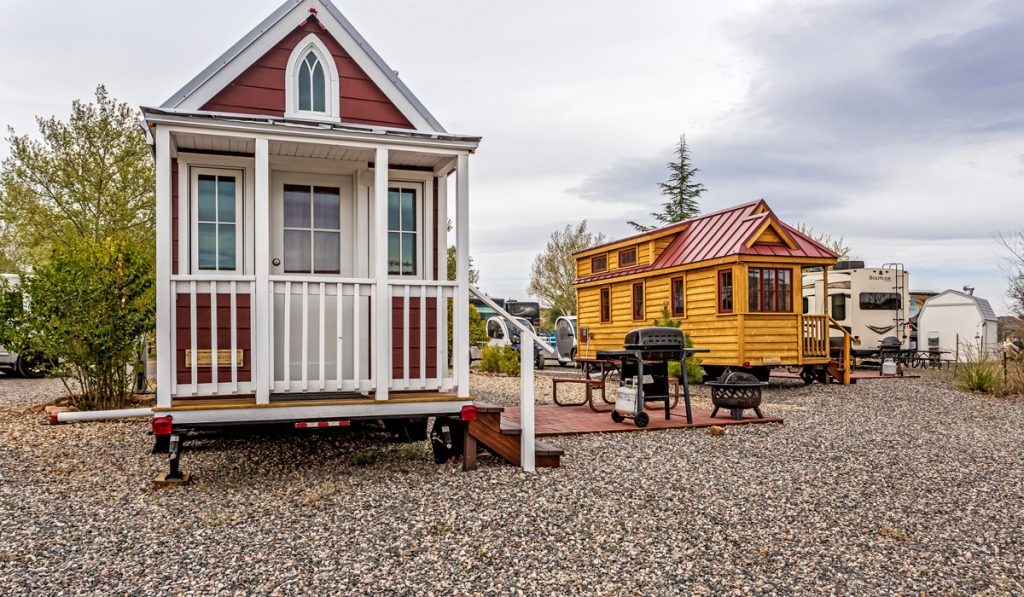 Sedona: Just under two hours from Phoenix, Sedona, Arizona, can be called other-worldly with mystical powers and healing vortexes that can even bring calm to the A-plusses of Type A personalities. Sedona is a healing place thanks in part due to the red-orange color of the red rocks that surround it which is considered one of the most neuro-stimulating colors. Book a cabin, cottage or tiny house at Thousand Trails Verde Valley and you're on our way to restful retreat. Plan hikes to see the vortexes and soak up their healing energy; take a yoga class in the desert; or enjoy some of the spa services offered at one of the numerous spas in town. Plan ahead and enjoy the Sedona Yoga Festival, scheduled for June 2-5. The Verde River is great for relaxing canoe and kayak trips and a wine tasting at nearby Alcantara Vineyards may be just what you need to take the edge off!
Read More: