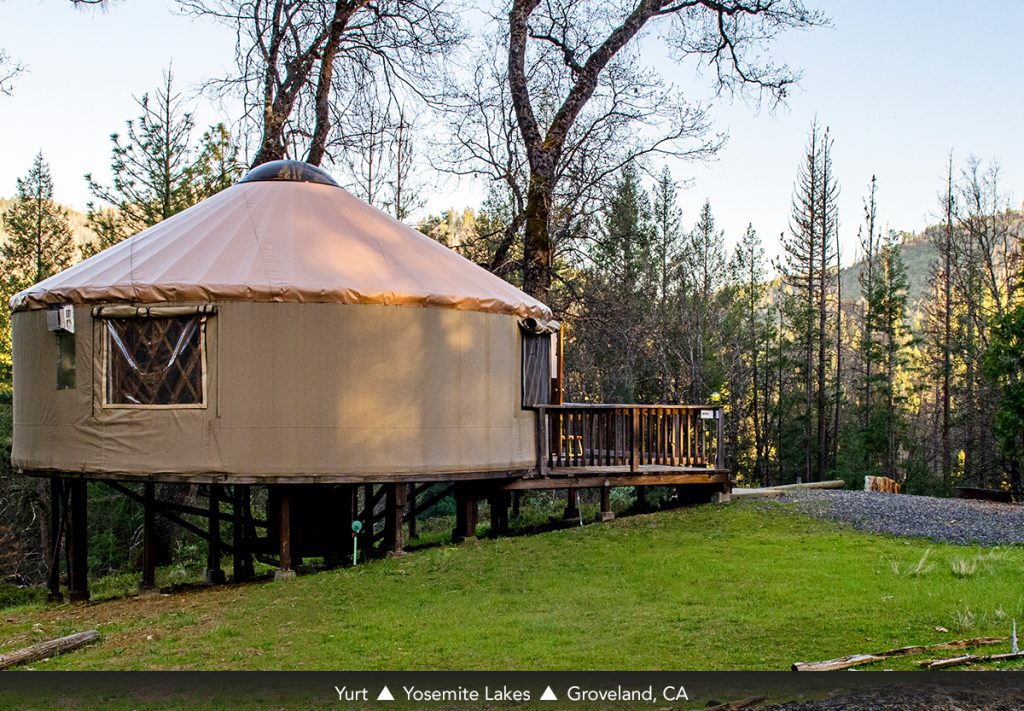 Most people visit our national parks to get closer to nature and  see nature at its best – meaning unspoiled and pretty much in its pure and original form. So, if you're planning a trip to Yosemite National Park, which showcases ancient Sequoia trees, waterfalls, granite cliffs and 400 species of wildlife over its 1,200 square miles, the co-existence with nature shouldn't stop when you leave the Park.
Continue your nature-quest with a stay at Yosemite Lakes. Located just five miles from Yosemite National Park, Yosemite Lakes sits on 400 acres of natural wonderland and has the South Fork of the Tuolumne River running right through it! But what makes it even better when it comes to communing with nature are the unique yurt accommodations available there. There are meadow yurts, hillside yurts, and river yurts – and you can guess by the name where they are located. The plus to any yurt accommodation – regardless of where it's located – is the spaciousness.  Thanks to the circular design of a yurt, there is plenty of space to sleep, eat, relax, and recount the day's adventures.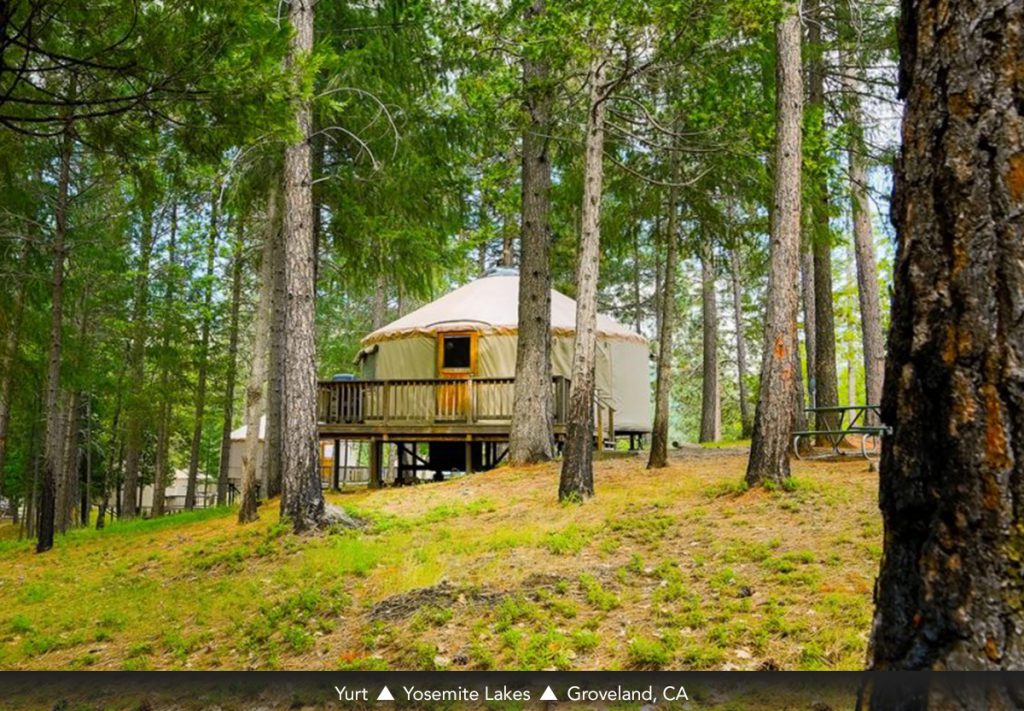 The Hillside Yurts sleep four people and sit among towering trees. The kitchenette features a refrigerator, gas stove and dining table. Sleeping options include a queen-sized and double-sized futon while the bathroom suite includes a shower. Outdoor fun continues with a gas grill and nearby picnic table and fire ring.
In the Meadow Yurts, five guests will sleep comfortably (bedding included) and can enjoy private shower within the yurt. Outdoors, the gas grill, picnic table, and fire ring keeps you right in the natural swing of things. Pets are also welcome (for an additional fee) in the Meadow Yurts. Meadow Yurts are near the river.
River Yurts have spectacular views of the Tuolumne River. The River Yurts sleeps five with a queen-sized futon and bunk beds. A private indoor bathroom with shower and outdoor accommodations featuring a deck, gas grill, fire ring, and picnic tables round out the fun.
Reserve your yurt today!