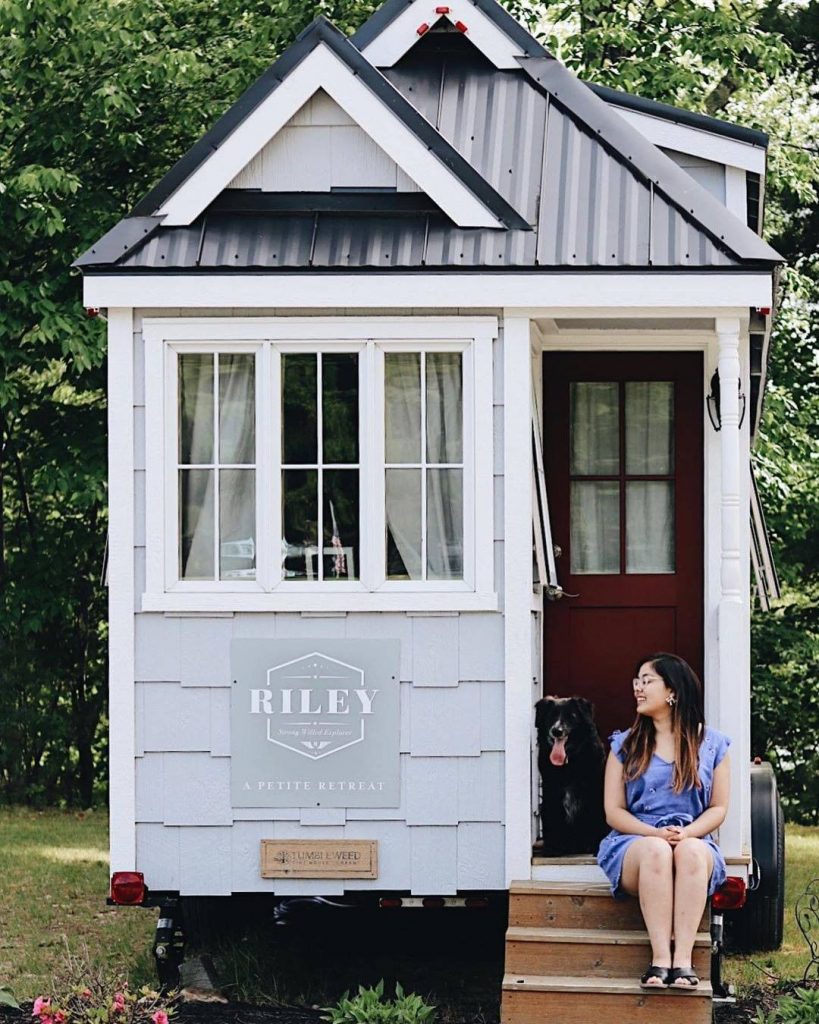 Just like you would ensure the safety of your human traveling companions, it's important to stay on top of the best advice when it comes to traveling with your pets. It's never a bad idea to acquaint, or re-acquaint, yourself when it comes to pet safety when traveling. Here are a few to keep in mind –
You may think your pet loves a car ride, but a quick trip around the neighborhood is very different from a long road trip. The tip here is to see how they do on longer trips by taking a drive and increasing the time each drive. Do this several times and you'll quickly find out when the timer should be set for a quick pit stop that includes a short walk to stretch the old legs, all six of them!

Pet-friendly yurts from Yosemite Lakes in CA.

Pack their bag! Besides food and water, there are a few things your pet shouldn't leave home without and those include: a few of their favorite toys, comfortable bedding or blankets to remind them of home, and a complete listing of their vaccinations, medical history and any medications (including a vet-prescribed or approved anti-nausea and/or anti-anxiety if your pet suffers from nervous stomach or is just plain nervous). Make sure you have their tags and chip information as well as an extra leash or two. And, for your fellow travelers, the necessary supplies for cleaning up after your pet.

Tiny House Lincoln at Mt. Hood Tiny House Village in Welches, OR.

Make sure your pet has his own space in the vehicle and while it may not be too spacious, focus on making it comfortable and safe. Pet carriers or specially made pet car seats are best for small dogs and, of course, experts recommend that pet restraints, or pet seatbelts, provide the safest way for car travel with pets.
Aside from your pet's regular items, be prepared for emergencies. A pet first-aid kit should include activated charcoal or milk of magnesia for accidental ingestions, non-stick bandages, antimicrobial spray (like Vetericyn which is good for dogs and cats), Pedialyte, scissors, and swabs. Or, check out chewy.com and let them take the guesswork out of it with prepacked first-aid kits for pets. Another good idea is to check with your vet – they may have a pre-printed list of items to include in a pet first-aid kit. A final note – make sure that you have printed a few pics of your pet in the unfortunate event they roam away from your glamping accommodation and you need people to help find him/her.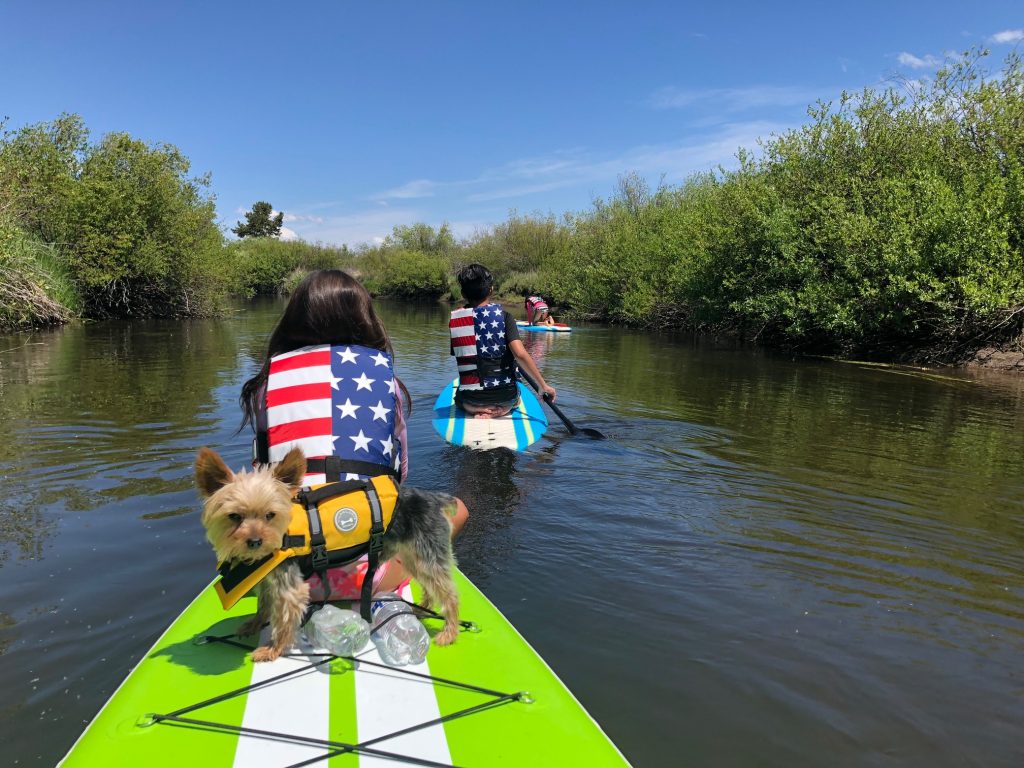 Schedule Pet Expeditions. Sure, it's your vacation, but you brought along your best friend so make sure that some time during the trip is focused on something they would like. Google pet-friendly places in your destination and see what pet-friendly restaurants, parks, and trails are available. Plus, think of all those cool Instagram posts of your trip together!