New Year, New You – including the one that either loves to glamp or is planning to try out this ultra-lux, trendy version of camping. We've got a few ideas for 2022 glamping resolutions:
Try a different glamping style: If you typically go for a tiny house, try a yurt or a cozy cabin. Glamping with Petite Retreats gives you plenty of choices to switch up your glamping accommodations in the new year. Tiny houses offer you a four-wall experience with cool lofts, indoor kitchens and bath facilities, and surprisingly spacious living areas. A yurt is an option if you want to do a hybrid glamping experience. While a yurt is still canvas-construction, our yurts have kitchenettes, bathroom facilities and big-screen TVs. Cabins and cottages are cozy options and if you're looking for something completely different, try a teepee or covered wagon accommodation. Check out all the glamping options at petiteretreats.com.
Try a different location: If you always go to the mountains, try the beach instead. If you go always go off-grid, try a more "citified" location next time. Also, if you always glamp the east coast, then go west, or south, or north! Petite Retreats has locations around the country in some of the most popular destinations. Go city and stay near Seattle, Boston, or Portland. Glamp near the beaches of Florida in the Keys or in Orlando. Lake life is an option at Lake George, New York, and several locations in Texas and Wisconsin. Desert options include Sedona and Palm Springs while charming and quaint is taken care of with locations in Leavenworth, Washington, and Bar Harbor, Maine.


Be Present: Enjoy every minute of your glamping experience from sunrise to sunset. Greet the day with a sunrise experience at Maine's Acadia National Park or bid farewell to a day well-glamped with a beautiful sunset at Santa Barbara's Stearns Wharf. Practice forest bathing, known to lower blood pressure and boost energy – consider glamping accommodations in New Hampshire, Oregon, and California for plenty of woodsy de-stressing.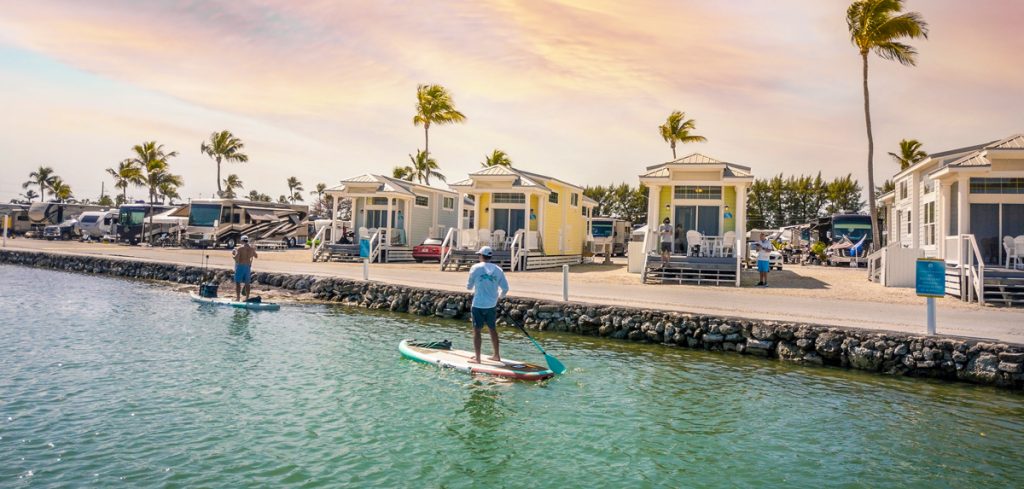 Be Active: Glamping has the same outdoor activity options as camping, but when you're done with a day spent outdoors, the comforts of glamping are definitely a plus. Take advantage of our glamping accommodations that are near plenty of outdoor activity options. Explore hikes in our national parks and forests at locations in Washington, Maine, California. Whitewater raft in Yosemite while staying at Yosemite Lakes in nearby Groveland or paddle the waters of Lake George in upstate New York. Fishing options in the lake, rivers, and oceans nearby our glamping locations can include Texas' Lake Texoma, the waters of Wisconsin's Door County or Oregon's Mt. Hood area and deep-sea adventures in the Florida Keys. There's also horseback riding at Rancho Oso and Marina Dunes in California and other fun options biking and climbing as well as seasonal fun like winter snow adventures and fall leaf-peeping.
Read More: