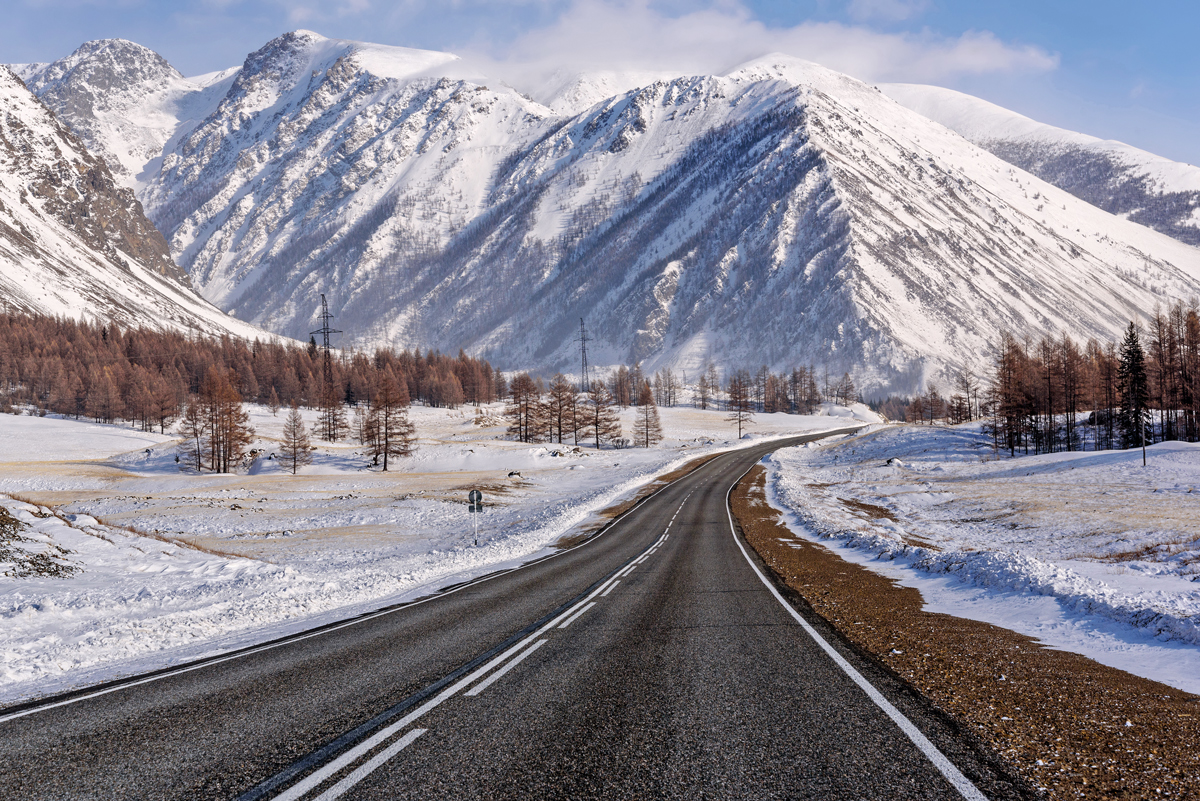 There are some destinations that no matter the time of year, are the ideal vacation spot. A perfect example of a year-round getaway destination is the Pacific Northwest. The mountains, forests, and the Pacific Ocean are what make this region one of the most beautiful. When it comes to the Pacific Northwest, Mother Nature is always at her best here from summer sun to winter snows.
As far back as 1928, Oregon's Mt. Hood Skibowl was a major draw. As one of the oldest remaining ski resorts in the country, the Mt. Hood Skibowl continues to draw snow sport enthusiasts thanks to its offerings that include 65 total runs over 960 acres of terrain. Snow lovers can day and night ski, snowboard, and snow tube as well as enjoy special events such as visits from Santa Claus and a New Year's Eve party complete with fireworks. For information visit www.skibowl.com.
The Mt. Hood Skibowl is less than 20 minutes from Mt. Hood Village RV Resort.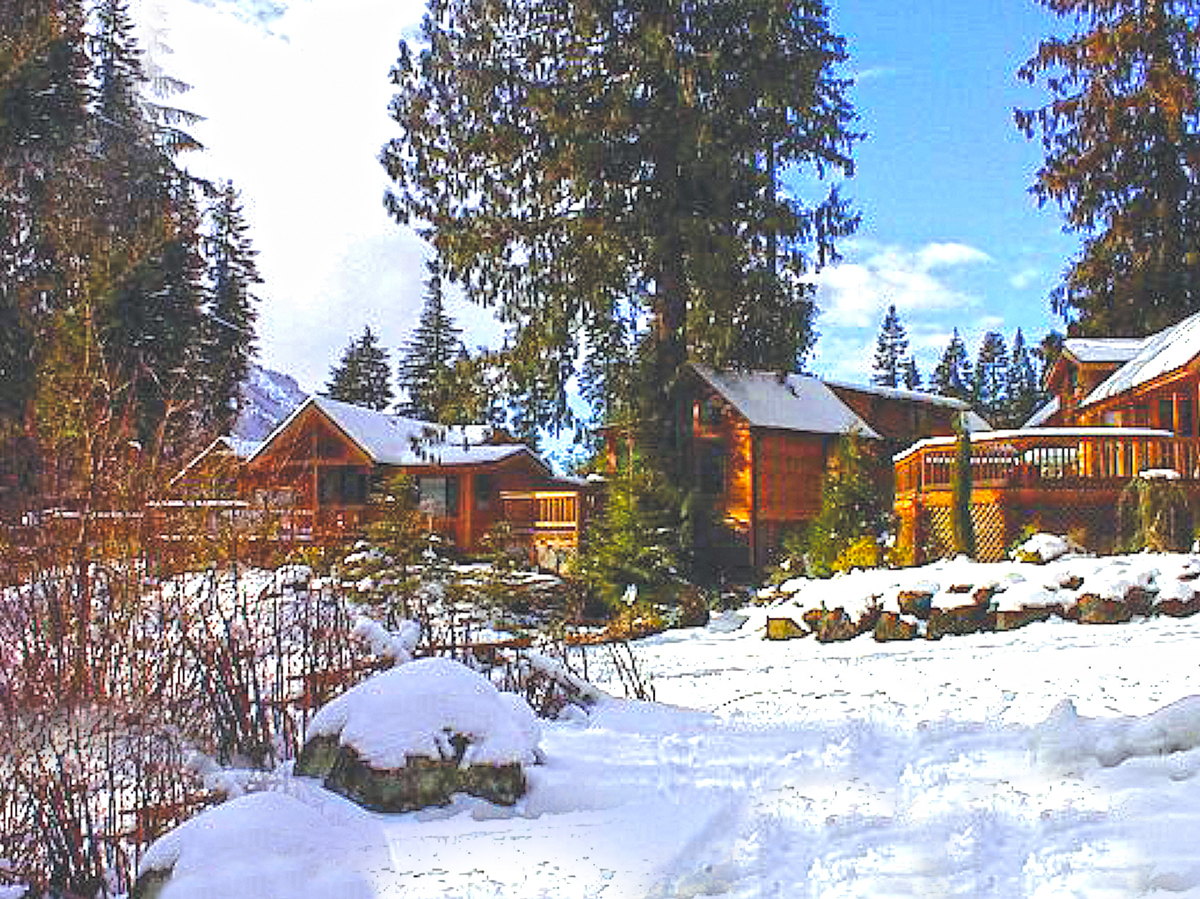 Another must-see in the area is Timberline Lodge, which was declared a National Historic Landmark in 1977. A visit here offers a history lesson as well as snow sports fun. The historic lodge was built by the Works Progress Administration (WPA) between 1936 and 1938 and was ultimately dedicated to President Franklin D. Roosevelt. Roosevelt created the WPA as part of his New Deal program to put people to work during the Great Depression. The Lodge and its views alone are worth the visit, but the skiing is the real draw for visitors. Timberline boasts 3,960 vertical feet, which is said to be more than any other ski location in the Pacific Northwest. Holiday events include a Christmas Tree Lighting on December 14 and a New Year's Eve party on December 31. Visit timberlinelodge.com for more information.  
Snow is big in Bend, Oregon. According to visitbend.com, the mountains surrounding Bend get an average of thirty feet of snow per year. That's plenty of the powdery stuff in which to ski, snowboard, snowshoe, snow hike, snow bike and simply frolic.
One interesting way to enjoy the snow is a Sled Dog Ride from Oregon Trail of Dreams.  A truly unique experience where you can sit back and let the dogs, and of course the human team, do all the work.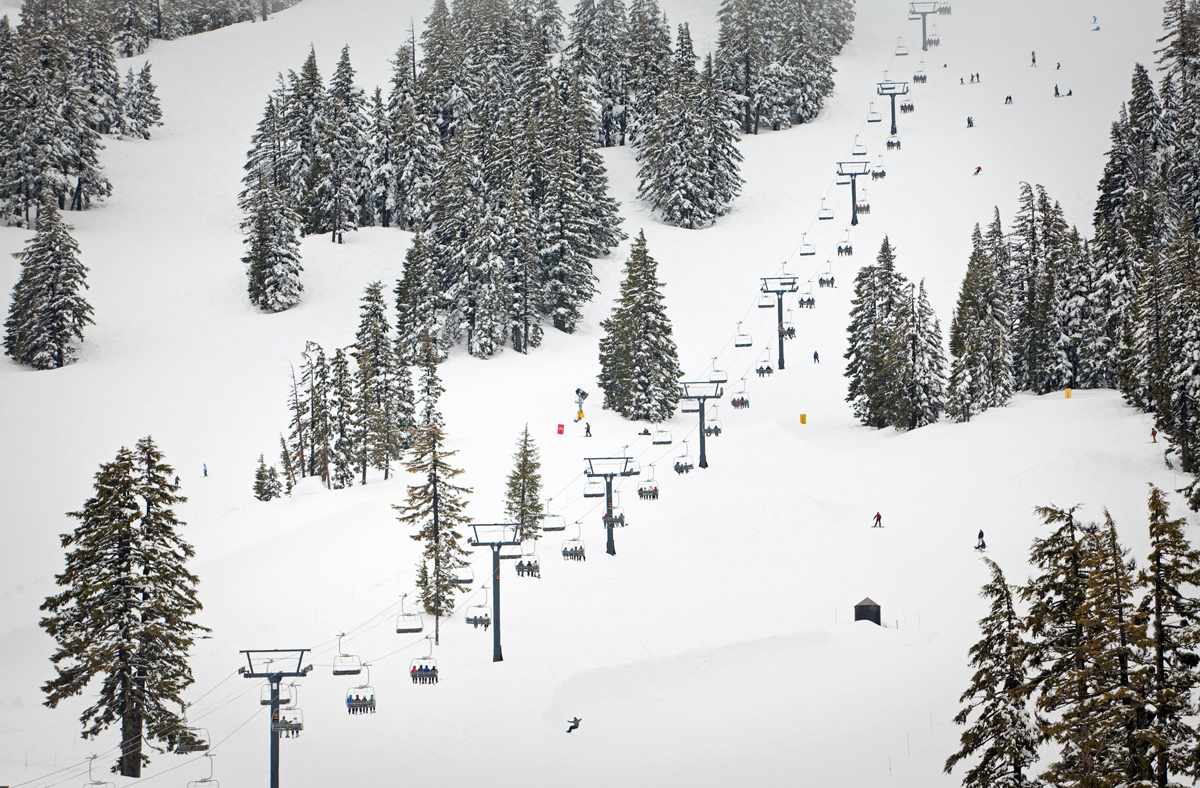 Another fun way to appreciate all the snow is at the Snowblast Tubing Park at Mt. Bachelor where you can glide down the slow with little effort on your part – just hang on to the tube handles and enjoy the ride. Or, consider a guided snowshoe tour where you can learn about the geology of the area as well as the plants and animals of Central Oregon. Visit mtbachelor.com for more information.
Downtown Bend will host special holiday events including the Bend Christmas Parade on December 1 and the Holiday Lights Winter Paddle Parade on December 14, where kayaks, canoes, and paddleboards are decorated for a holiday parade on the Deschutes River. Any place that is so big on snow has to celebrate it and you can enjoy all the fun at the Oregon Winterfest, set for February 15-17, 2019 in Bend. This three-day party will include music, food, drinks, ice sculpting competitions, and more winter fun.
Mt. Bachelor is less than 30 minutes from the Bend-Sunriver RV Campground.