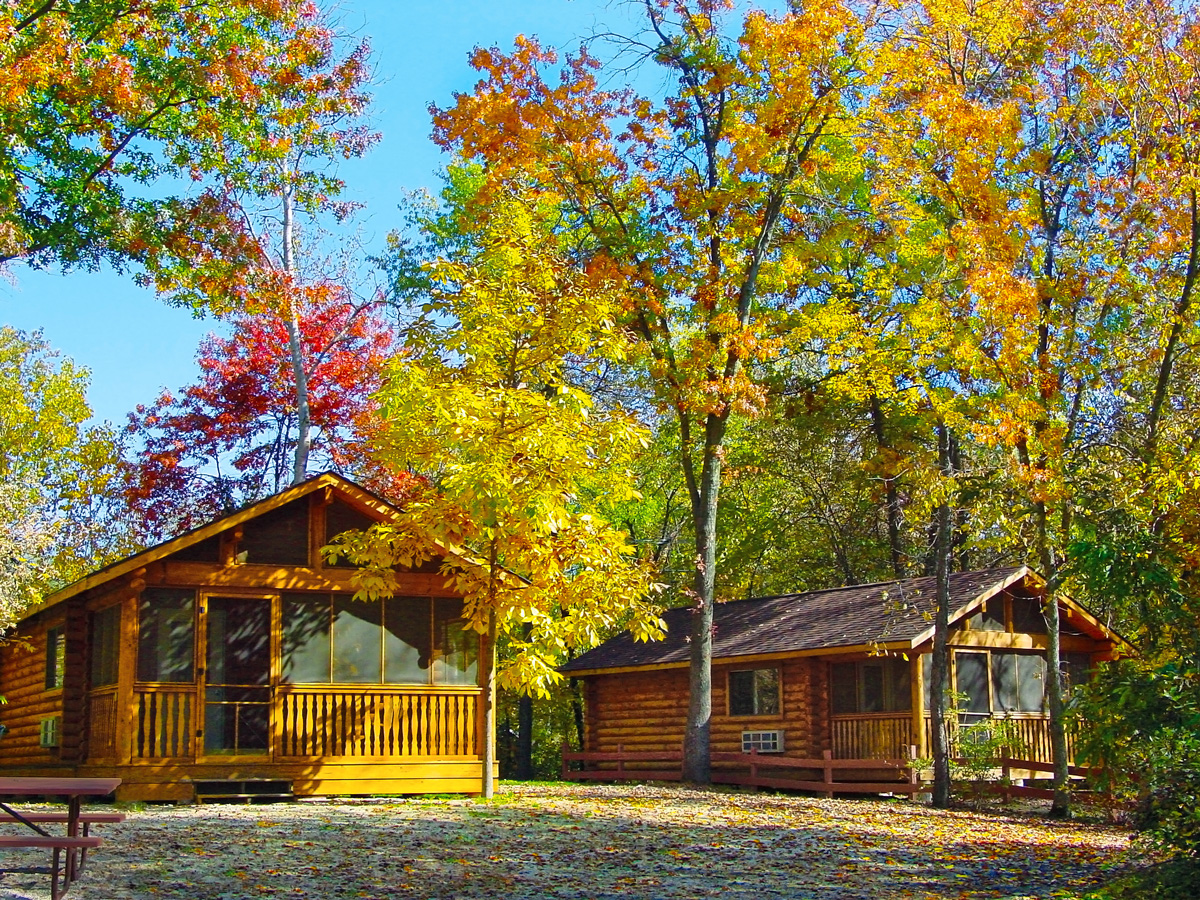 The fall leaves crunching beneath your boots as you search for the perfect pumpkin in the patch. Getting an eyeful of magnificent changing colors as you drive the winding roads beneath the forest trees. The crisp air greets you as you step outside onto the porch of your cozy cabin before heading out to taste cider donuts and hike the trails. If there's anywhere that just exemplifies everything awesome about that precious time between hot summers and frigid winters, it's Wisconsin, the place for the ultimate fall getaway! Check out some of our favorite excursions below…  
Apple & Pumpkin Picking at Country Bumpkin Farm; Open April until Oct 31
Visit the Country Bumpkin Farm for a classic fall excursion! The Country Bumpkin Farm is a family-owned farm in the Wisconsin Dells with plenty of activities for kids of all ages. The farm is open from April until the end of October for guests to visit the petting zoo or pick the best apples and pumpkins of the season to make favorite recipes. They also host a variety of seasonal events like special moonlight hayrides in October and "u-pick" berries in the summer. The Country Bumpkin Farm also has a wide variety of seasonal produce available daily at their store! In September, you can pick up a variety of different peppers, potatoes, squash, and more. For more information about the Country Bumpkin Farm visit countrybumpkinfarm.com.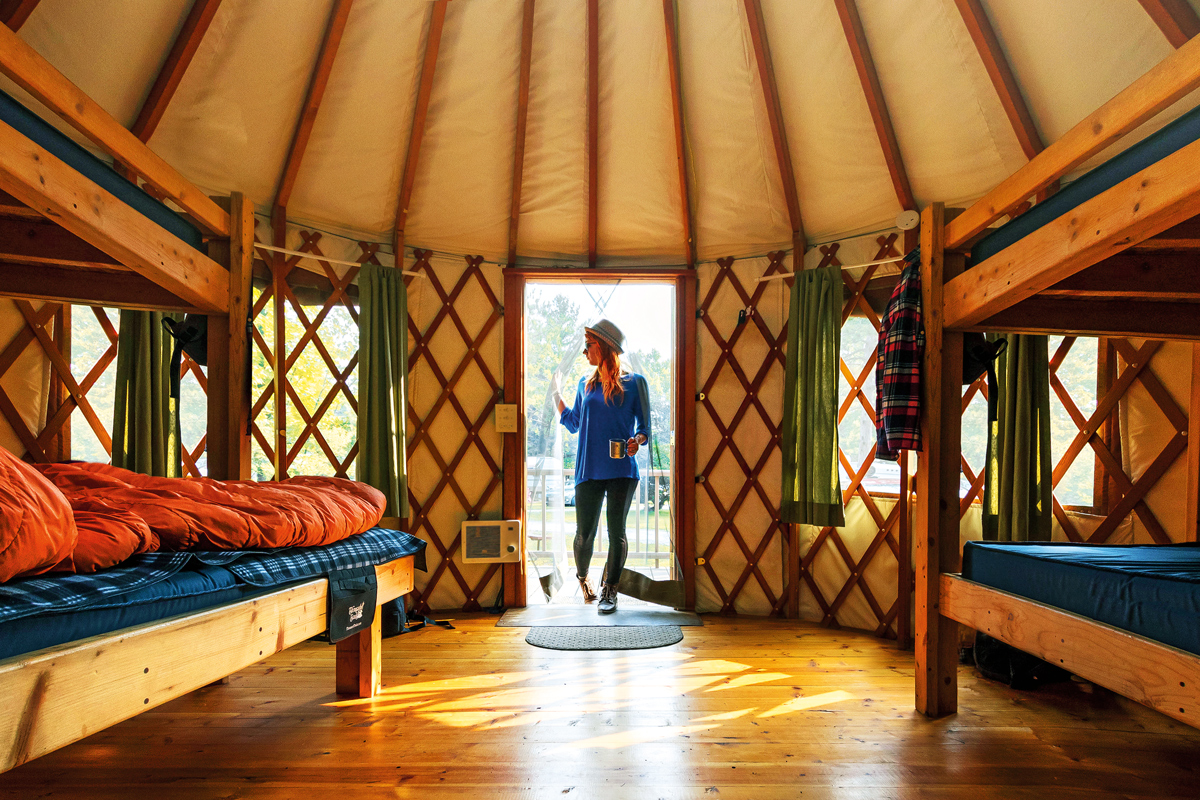 Leaf-Peeping Along Door County Coastal Byway
There are plenty of ways to see the fall foliage in Wisconsin – it's some of the most beautiful in the country! Hop in your car and drive along the Door County Coastal Byway, which stretches over 66 miles on the Door Peninsula, from the City of Sturgeon Bay from Highway 57 down south to Highway 42. As you drive along, expect to see beautiful scenic vistas of Lake Michigan, Green Bay, and the Niagara Escarpment bluffs. Forests, wide open farmlands, and quaint villages situated on the shore. Lighthouses, parks, plus plenty of places to stop and shop, experience live music or theater, hiking trails, golf courses, and much more! Whether you just drive out to leaf-peep and take photos of the foliage, or stop to explore, the highway driving in Wisconsin is a fall season experience not to be skipped.
Fruit Wines & Fall Festivals at Lautenbach's Orchard Country
Get a taste of something different when you visit Lautenbach's Orchard Country. This family-owned winery and market in Door County offer specialty foods and over 30 styles of wine made from the fruits grown at the farm. In the fall, visitors from all over come to Lautenbach's to taste the fruit wines and eat the apple cider donuts! Lautenbach's also hosts special seasonal festivals to celebrate the seasonal fruit and enjoy the outdoors. This year's Fall Harvest Fest takes place on Saturday, September 22, 2018, and features free guided winery tours, horse-drawn wagon rides, live music, apple picking, apple cider donut eating contest, and more! Be sure to dress warmly for the Winter Wine & Cherry Fest on February 2, 2019, where you can enjoy lots of wine and food tastings, and horse-drawn sleigh rides to really get in the winter spirit. Visit orchardcountry.com for more information.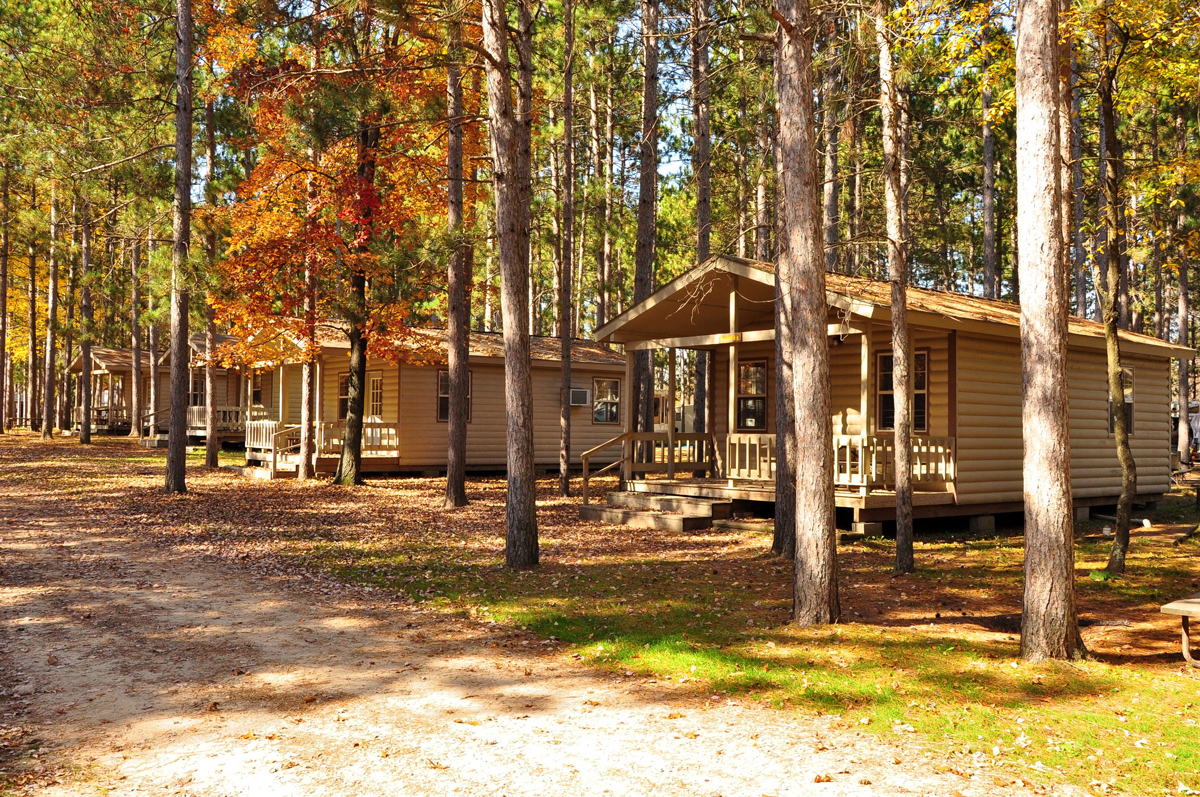 Navigating a Corn Maze at Treinen Farm
It's not really Fall in the midwest without navigating your way out of a corn maze! Visit Treinen Farm, a working 200-acre farm with an award winning 15-acre corn maze! Every year is a different theme for the maze, and this year's theme is "The Elephant's Child," which is based on a tale written by Rudyard Kipling. This farm also grows hay, soybeans, corn, and pumpkins. Treinen Farm also hosts private events, and special events like the Zompocalypse – a zombie-themed evening where participants are encouraged to dress up as zombies or come as a "human survivor" in the "zombie-infested cornfield." Be sure to visit their pumpkin patch as well! Visit treinenfarm.com for more information.
While you're leaf-peeping and apple-picking, stay in a cozy cabin at one of our Petite Retreats locations in Wisconsin:
Arrowhead RV Resort, Wisconsin Dells, WI
Fremont RV Campground – Fremont, WI
Neshonoc Lakeside – Neshonoc, WI
Tranquil Timbers – Sturgeon Bay, WI
Yukon Trails – Lyndon Station, WI