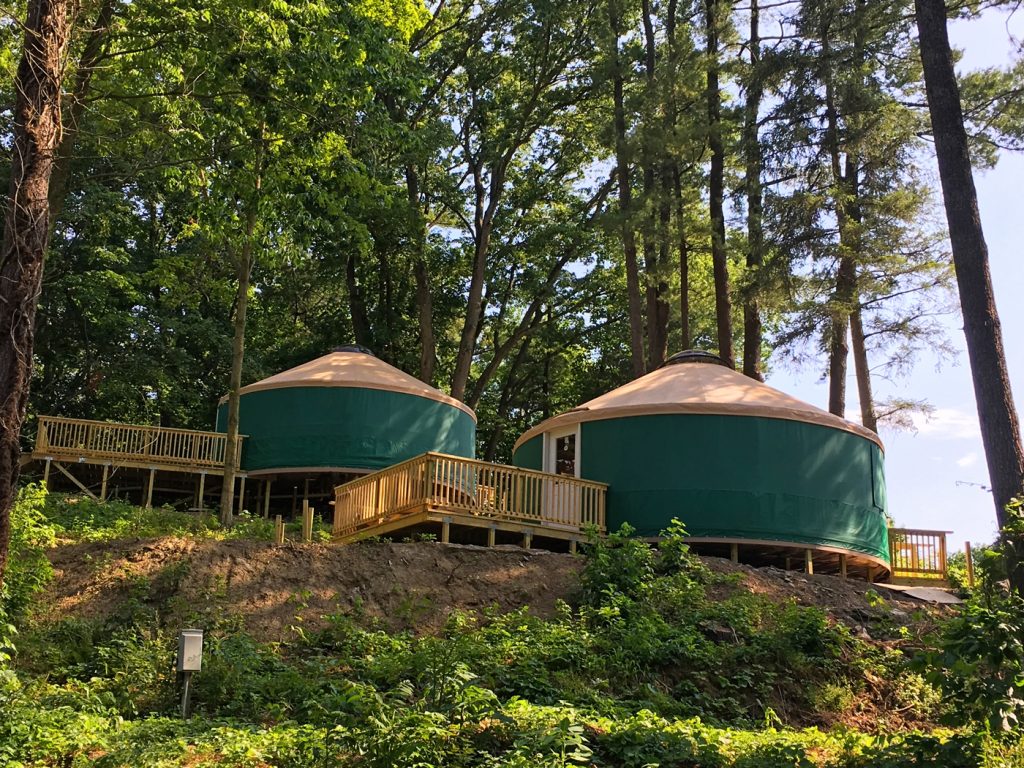 Last summer, our Yurt Village at the Circle M RV Campground opened! There's so much to love about this Pennsylvania Amish country gem and staying in a yurt will make your experience totally unique!
What's a yurt, you say? A yurt is a dome-shaped, circular tent-style structure that has been used for thousands of years as a shelter for nomadic peoples. Yurts have become a popular and fun way for modern vacationers to immerse themselves in the outdoors while maintaining the comforts of home.
Though our yurts boast a shape that harkens back to an ancient time, a time when nomads needed a portable and durable shelter, the yurts at Circle M will include all of the modern amenities that you'd expect – a functional kitchenette, space to sleep up to six people, and private restrooms with showers.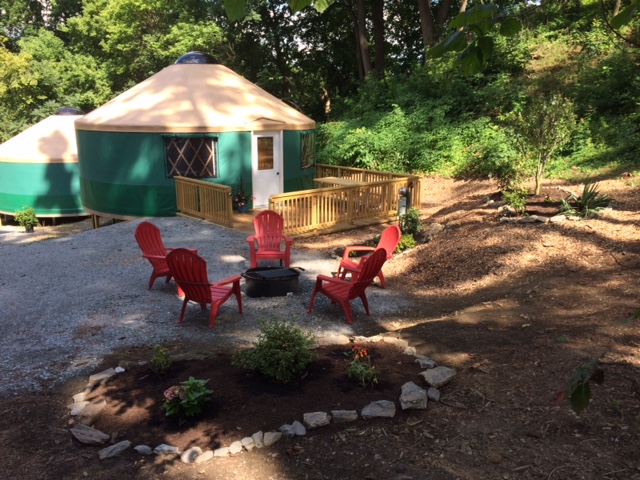 Circle M RV Campground is located in Lancaster County in the heart of Pennsylvania Dutch Country. This western-style campground has plenty of amenities – from swimming pools to shuffleboard, weekend activities to barbecues and picnics – it's easy to make Circle M your next destination for relaxation! Plus, Circle M RV Campground is close to activities in Lancaster County including Amish attractions, or nearby shopping and dining.
Visit petiteretreats.com to make your reservations today! Want to learn more about what to do in Lancaster County? Click here!