Florida's Panhandle, that handle-type stretch of land in the far northwest portion of the state that runs roughly 200 miles, is home to some of the most beautiful white sand beaches, several of which are consistently named to the ranks of America's best beaches by beach expert, Dr. Beach. If you plan on hitting some of these beaches or checking out the places we've named to our 5 Things to Do list, plan a stay at Live Oak Landing. Offering studio and one-bedroom resort cottages as well as RV sites, Live Oak Landing is just 30 minutes from scenic Highway 30A and all that silky sand. The resort sits adjacent to the Choctawhatchee River and has plenty of amenities including a pool, boat ramp, a floating dock, and opportunities for onsite fishing. Cottages are fully furnished with kitchens or kitchenettes (depending on cottage selection), linens and towels, outdoor picnic tables, and TVs. So, make your reservation, pack your sand toys and swimsuits, and get ready to explore the Panhandle.
National Naval Aviation Museum: Of course, you can find this in Pensacola, which is home to Naval Air Station Pensacola, considered the Cradle of Naval Aviation. The Museum will provide thrills for everyone, whether you're a Navy buff or an aviation buff. MaxFlight 360 Simulators allow visitors to experience air-to-air combat as well as stunt flying missions while the Naval Aviation Memorial Theater provides an unparalleled "am I really flying" kind of screen event. There are also virtual flight deck and cockpit training experiences to be enjoyed. Exhibits include several aircraft galleries as well as a one-quarter scale replica of the USS Nimitz. For information, visit navalaviationmuseum.org.
Shell Island: Shell Island is truly an example of undeveloped space when it comes to things that mar our beautiful beaches. This 7-mile barrier island has no hotels, no restaurants, no buildings, not even a trash can it is said – just sand, water, and natural flora and fauna. It's a great place to see bottlenose dolphins; in fact, a resident pod is there all year long so as long as the sun is shining, you just might see a dolphin whenever you visit. Snorkeling and shelling are two more activities that make Shell Island a great place to visit.
The Destin History and Fishing Museum: It's not all about the history of fishing here, there's also a science exhibit that explains why the sands of Destin are white and several Native American history displays. But yes, there's fishing history here shown through artifacts, fishing equipment and of course, mounted fish upon fish, all caught locally. Visit destinhistoryandfishingmuseum.org for more details.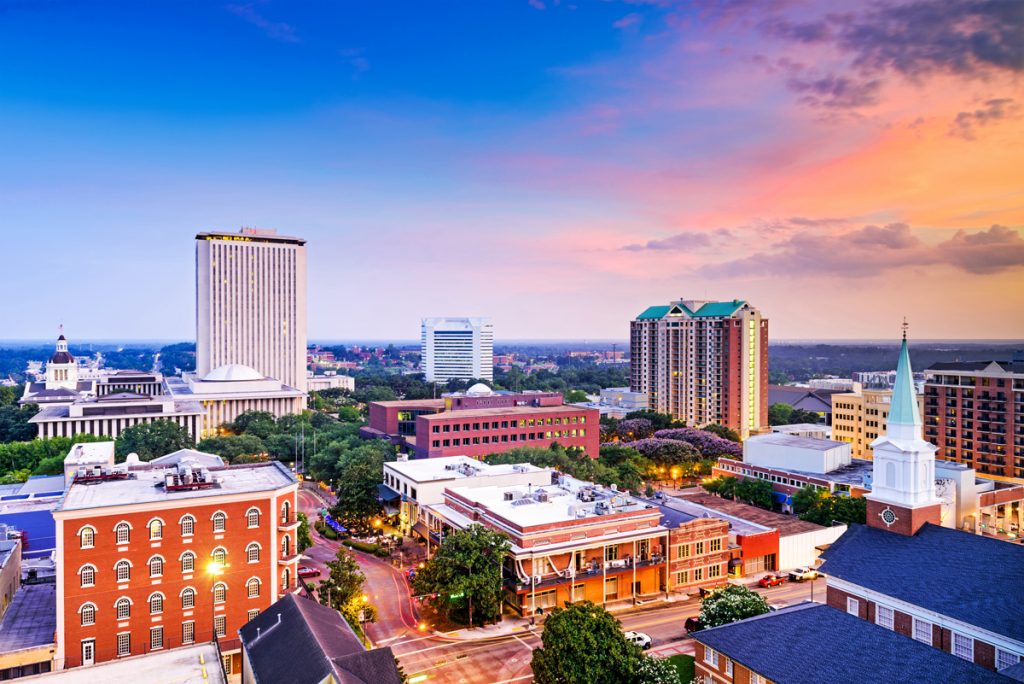 Day Trip to Tallahassee: Florida's capital, Tallahassee is about 130 miles east of Live Oak Landing and is worth a day trip. The Alfred B. Maclay Gardens State Park bills itself as a "masterpiece of floral architecture" with gardens upon gardens, a reflection pool and plenty of walking trails as well as opportunities for canoeing and kayaking. Peak blooming season runs through April. Other Tallahassee highlights include Railroad Square Art Park, Goodwood Museum and Gardens, the Tallahassee Automobile Museum with its more than 150 vehicles on display, and the Lewis Spring House, designed by Frank Lloyd Wright.

Sculpture with a twist: Who doesn't love a sculpture park? Florida has a good one located in the Panhandle, except there's a twist here – it's underwater! Located about a mile off the sandy shores of Grayton Beach State Park, the Underwater Museum of Art was opened in 2018 with just 7 sculptures. There are now 19 sculptures residing some 50 feet below the surface that have become living reefs for fish and other sea life. To dive to see the sculptures up close you must be certified, but snorkelers can view the "museum" from above the installations. For details visit umafl.org.
Read More: