With the holidays come and gone, you may have received, or know someone who received, a National Park themed item. Maybe it was socks depicting Yosemite highlights, or a National Parks Scratch Off Poster for tracking park visits. One popular gift item is the token bracelet or keychain fob solely for the purpose of adding a national park token for each park visited. All good reasons to make a National Park 2023 Bucket List.
Combine a glamping adventure with Petite Retreats and visit to a nearby NP and you'll have one great outdoor adventure. Here are a few National Parks near some of our best Petite Retreat accommodations. And don't forget there are four days of the year when admission to the National Parks are free – April 11, August 4, September 23, and November 11, so plan ahead:
Yosemite National Park is just a stone's throw (five miles from the Park's entrance) from the unique yurt accommodations and cute cabins at Thousand Trails Yosemite Lakes RV Campground. Enjoy the spacious, cool vibes of your yurt while checking Yosemite off the list. Must-sees include Yosemite Falls, which at 2,425 feet are the tallest falls in North America; the soaring granite peaks of Half Dome and El Capitan; the giant sequoias at Mariposa Grove and of course, the miles and miles of hiking trails.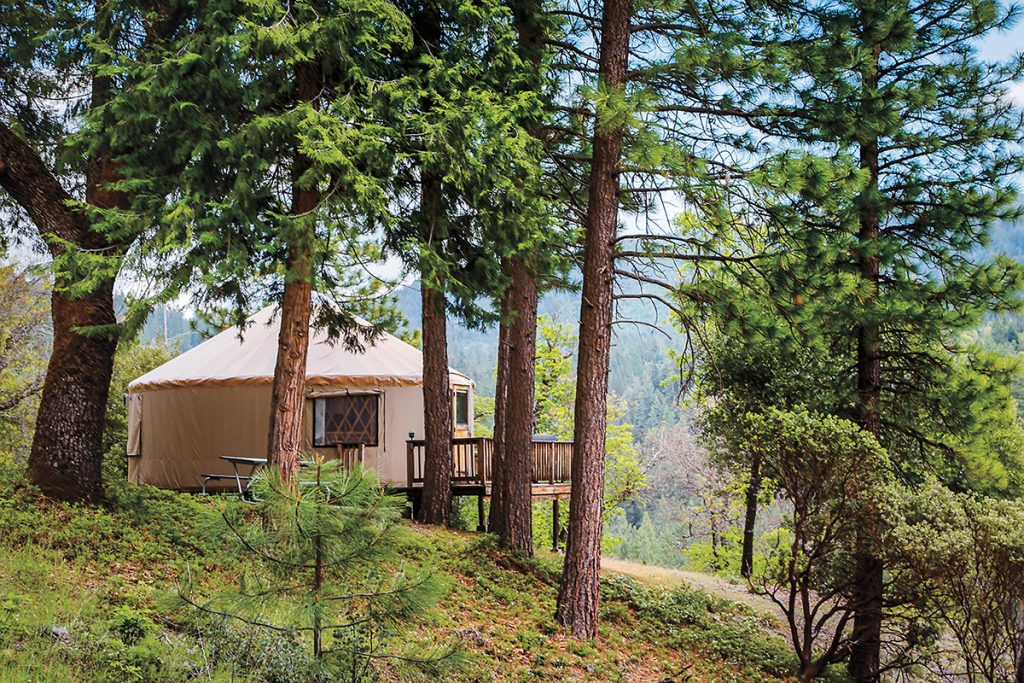 All the way across the country from sunny California is the rocky coast of Maine and the beautiful Acadia National Park. Book a cozy glamping cabin at one of our Bar Harbor resorts and set a course to explore as much you can of the 48,000 acres of wooded wonderland. Bike the carriage roads, take the Scenic Loop Drive, watch the sunrise from atop Cadillac Mountain or watch the stars at Jordon Pond.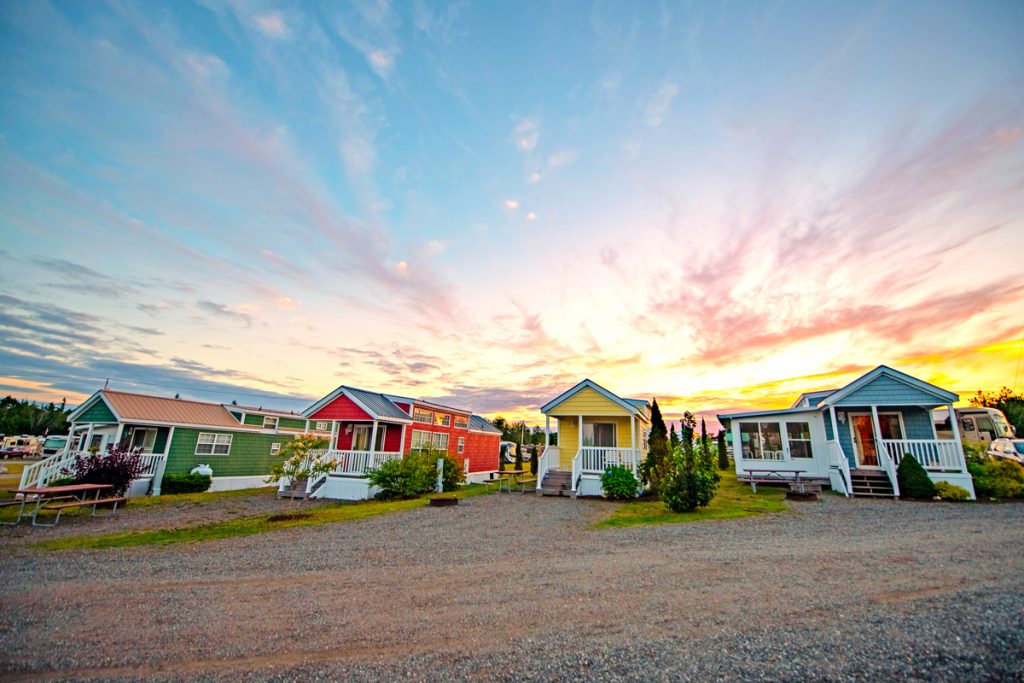 In the beautiful desert outside of Palm Springs, Joshua Tree National Park is great spot for rock climbing, stargazing, and an abundance of spring wildflowers. Check out Cholla Cactus Garden for life-sized cacti, take the ultimate selfie at Skull Rock, or visit Keys Ranch, built in 1910 as a family home for a rancher and goldminer. Key Ranch is listed as a National Historic Register site. Check out a colorful cottage in Palm Springs for your California getaway.

If National Parks make you think of a wooded setting, check out Dry Tortugas National Park, an island in the Florida Keys, for something completely different. Book a tiny house at Sunshine Key at take off down the Overseas Highway to see what this island National Park is all about. Actually, seven islands make up Dry Tortugas National Park. Garden Key is home to Fort Jefferson, a 19th century fort. Snorkeling and swimming are big activities here, and a kayak ride to tour the various islands is another suggested activity. Plenty of coral reefs to see here and a great spot for birding.

While in Florida, check out a lesser known national park – Biscayne National Park, just about an hour from a cozy cabin accommodation at Miami Everglades. Accessible only by boat, guided tours are available and canoeing, kayaking, and snorkeling activities are also offered here. Of course, one of the most popular national parks, Everglades National Park, is also an option when glamping at Encore Miami Everglades RV Resort – it's only about a half hours' drive away!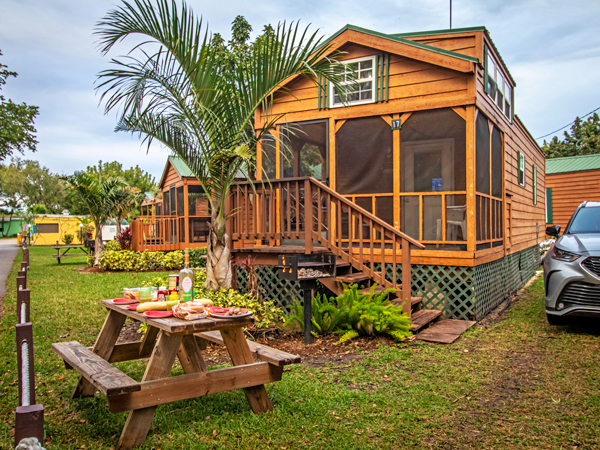 Read More: