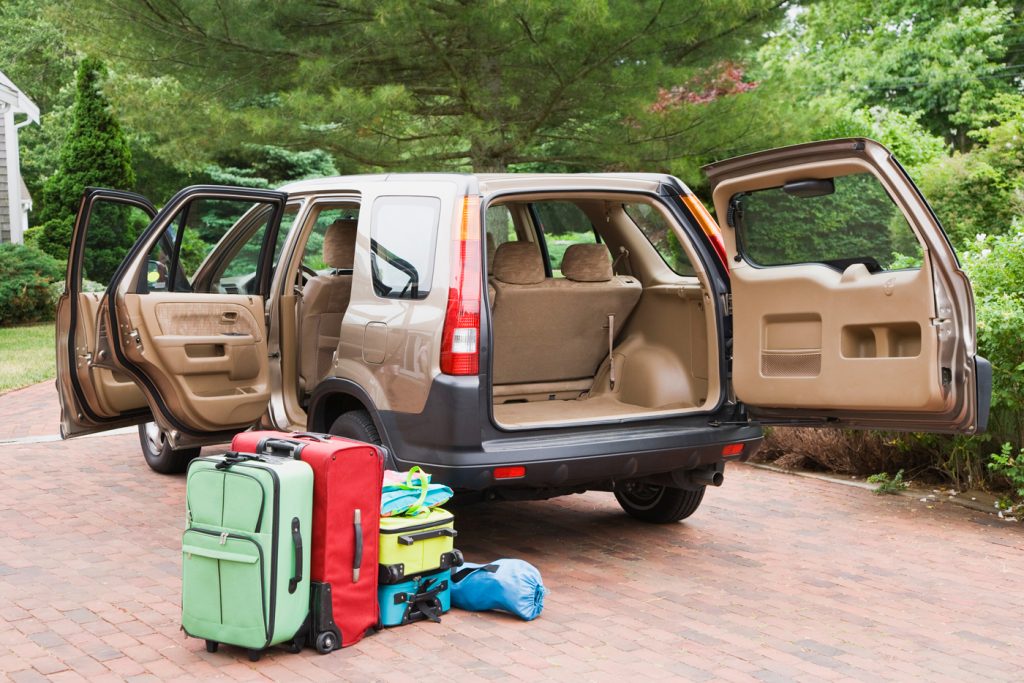 Somewhere, someone wise probably said that too much stuff ruins vacations. Well, we couldn't say exactly who that person is but we're sure that someone said it at some point. The notion probably originated from standing in a messy hotel room surrounded by too many unworn outfits and souvenirs spilling out from an overstuffed suitcase. Now that Petite Retreats offers a variety of tiny unique accommodations, some of you may be thinking about how to downsize your vacation in other ways. Check out some space saving tips that will help you cut down on the stuff and experience more from your vacation!
Roll up your clothes to save space.
Roll your clothes up into little clothing burritos and stack them inside zip lock bags. Close the lock almost all the way to the end and either suck out or push out the excess air, essentially vacuum sealing your clothing. This will allow you to bring more outfits and take up less space in your luggage.
Bring one less pair of shoes than you think you need.
How many pairs of shoes do you really need to bring? Unless you have a different kind of event every single day – like, a wedding one day and then a climb up a mountain the next – you probably will only need one to three pairs of shoes to get you through your tiny vacation. Sneakers, a pair of flip flops, and hiking boots should suffice. Wear your biggest and bulkiest shoes while you're traveling. Bring extra zip lock bags to keep everything clean.
Download whatever you can to your smartphone, tablet, or e-reader before you leave.
Petite Retreats is all about getting away from the hustle and bustle of city-life and retreating to beautiful forests and sandy beaches to recharge and immerse yourself in nature. There will be times when you'll want to listen to your favorite podcast or fall asleep reading a good book. Instead of lugging a whole bunch of books and magazines or burning CDs to bring along, download everything you'll want for entertainment onto one smart device. This way you can curl up with a good book and leave some space in your luggage for other essentials.
All the travel-sized-things
Don't get tied up using full-sized shower stuff. Fill up travel sized 3 oz. bottles of your favorite shampoo, conditioner, and body wash. Snag a packet of face and body wipes to easily freshen up on-the-go without adding more bulk to your bag. Even if your trip doesn't require a full TSA security check, their guidelines for liquids will help you from overfilling your luggage.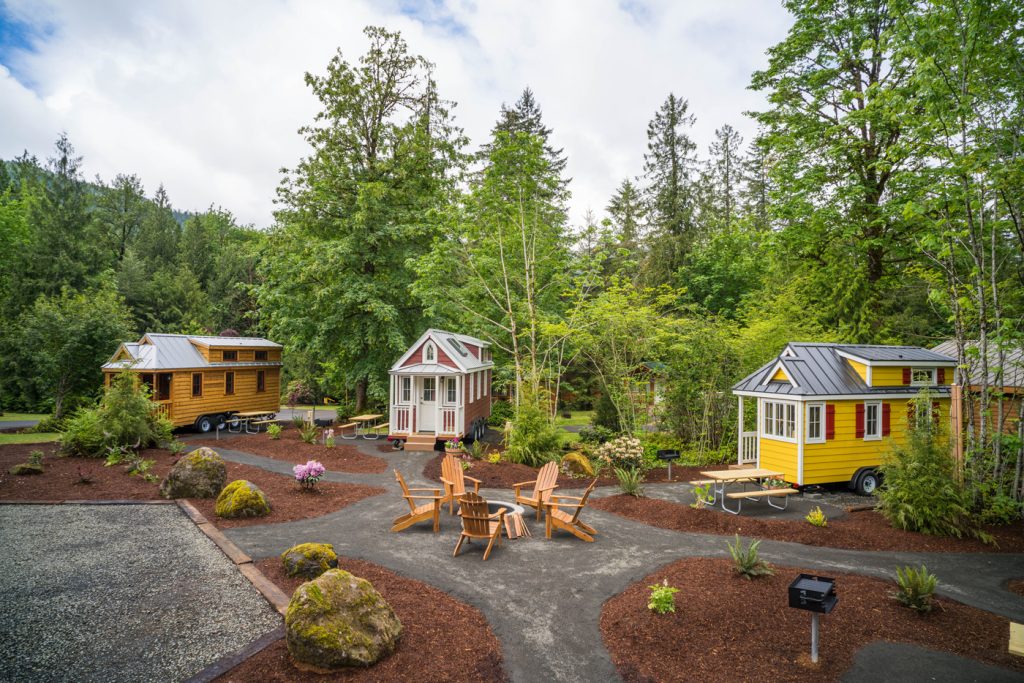 Bring only what you need.
The Petite Retreat Tiny House Villages are fully stocked with all the things you would need in your own home like pots, pans, linens, flatware, and even fixings for coffee and tea. Relax knowing that all you really need to vacation tiny is your suitcase of clothes, shoes, and a really good book (on your e-reader or smartphone, of course!)
Pick lightweight clothing that is also functional.
Merino wool clothes are lightweight, keep you cool in the summer and warm in the winter, and don't wrinkle. Look for this fabric if and when you're shopping for any additional clothes that you may need for your getaway.
Learn how you can vacation tiny with Petite Retreats!

Share your small space packing tips in the comments!