Thanks to the advent of "glamping," more and more people are catching the camping bug. And, because glamping made alternatives to tent camping cool, camping is no longer just a warm-weather getaway option. With glamping becoming trendier, accommodations like yurts, cabins, and tiny houses are now sought after options, compared to the more traditional, yet weather-dependent tent and all the outdoor accoutrements associated with camping.
Glamping options like tiny houses have all the amenities of a hotel while also providing the cozy, communing with nature feeling campers seek. Cottages and cabins can range from rustic to well-outfitted yet still maintain that same "one with nature" atmosphere provided by the camping cottages and cabins of yesteryear. Yurts offer a unique way to spend time among nature in a setting that is both cozy and spacious all at once.
Whether you're looking for a wintery glamping experience filled with hot cocoa and activities bouncing around in the snow, or escaping the cold until the winter in the North is over, there are plenty of options ready and waiting to help make your glamping dreams come true with Petite Retreats!
Is the Pacific Northwest calling your name this season? Check out the Tiny House Villages in Leavenworth, Washington, or Welches, Oregon. The Mt. Hood Tiny House Village in Welches sits amid all the winter sports activities in the area and is also close to Portland so you can get your big city fix when you're done playing in the snow.
Leavenworth Tiny House Village has the backdrop of the Cascade Mountains (and all the snow fun that comes with it) and is, of course, is just a few miles from the Bavarian Village of Leavenworth, where you may just feel like you went to sleep in Washington and woke up in Germany!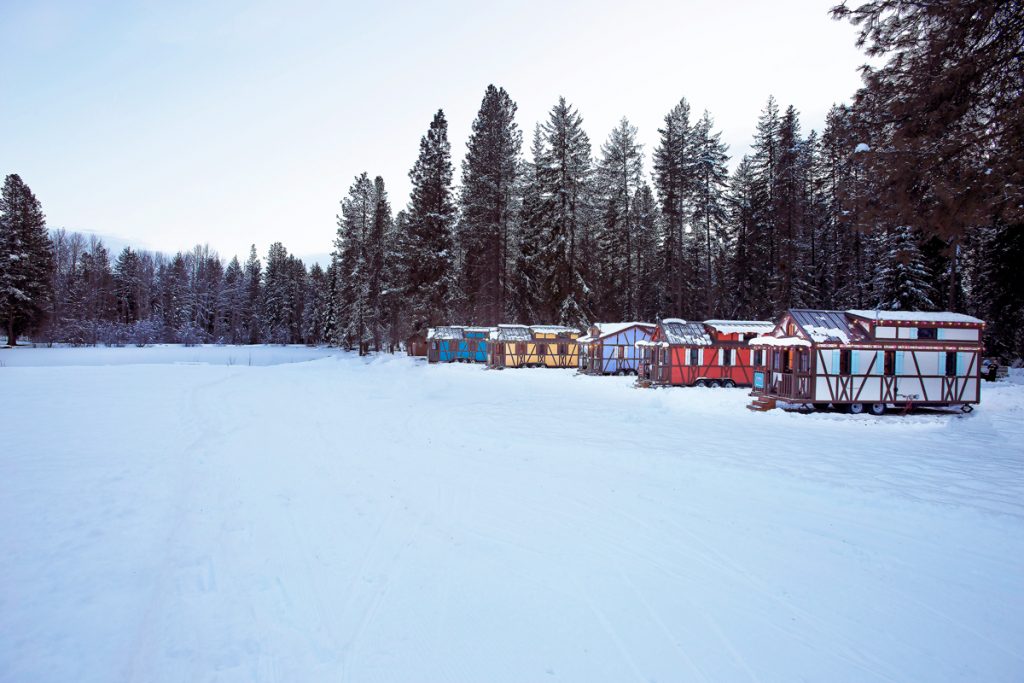 There are also yurts at Bend-Sunriver in Oregon, the aforementioned Mt. Hood, and several Pacific Coast locations from Washington on down through Oregon. Cabins can be found in California, Oregon, and Texas. And, if you insist on spending winter on the beach, colorful cottages in Florida beckon you to locations that include the Florida Keys and centrally-located Kissimmee.
Florida speaks for itself in terms of fun and sun. Kissimmee offers perfect proximity to all the theme parks and the Keys are as close as you can get to a tropical adventure without leaving the U.S. So, enjoy a cottage in the sun and go glamping the Sunshine State.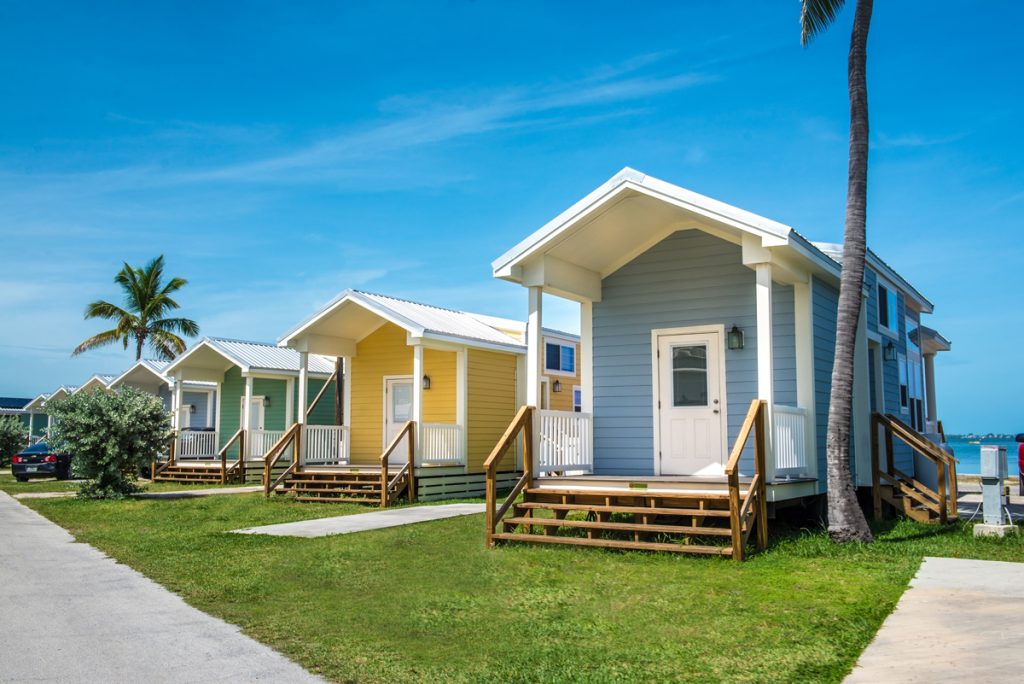 Pick a yurt and enjoy a stay at Tall Chief RV Resort in Fall City, Washington, which is less than a half hour outside of Seattle. Or, choose a cozy cabin at Pacific City RV Resort in Cloverdale, Oregon, and enjoy winter hiking in Cape Meares State Park. Try out staying in a cabin "Cali-style" and book a stay at Rancho Oso RV Resort, located just outside the charming city of Santa Barbara. Enjoy "America's Riviera" as Santa Barbara is known, and take in the history, culture, arts, and local wineries.
Get your winter glamping groove on while you can! Petite Retreats provides you with lots of variety in your choice of destination, or destinations if you've got the time. So, get going and get glamping!
Visit petiteretreats.com to find your perfect winter glamping getaway.