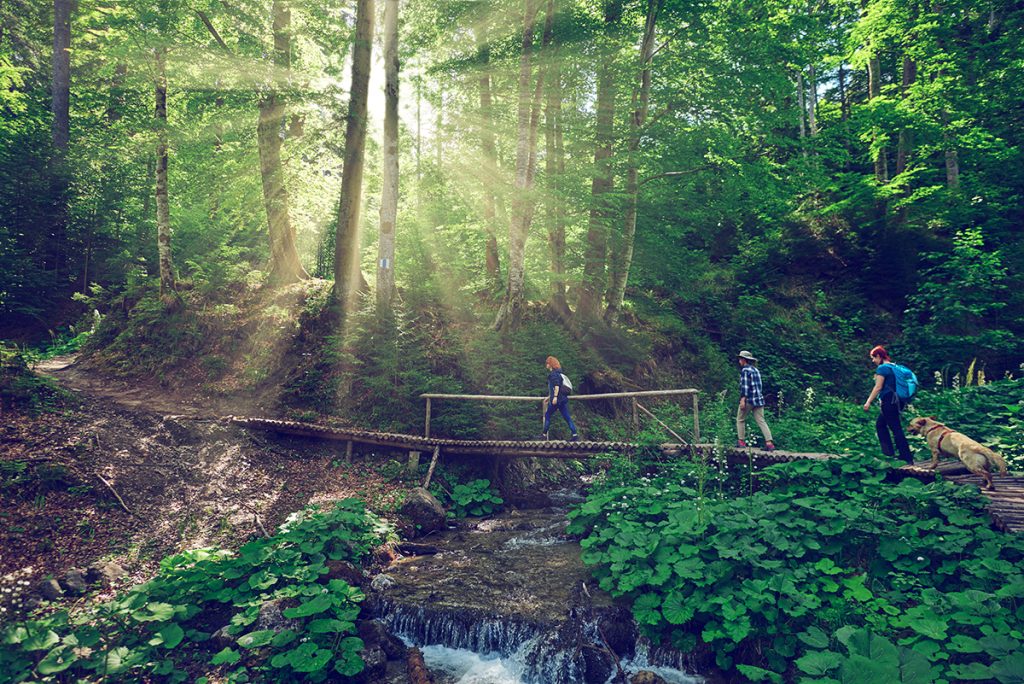 In the late 1970s and early 1980s, there was a boom in technology that plunged the average, everyday person into the digital world, resulting in what could be called screen-time addiction. During that time, the use of home computers, hand-held video games, and portable pocket-sized devices for our viewing and listening pleasures became the norm rather than the exception.
So, it's no wonder that in the early 1980s, the Japanese Ministry of Agriculture, Forestry, and Fisheries began to promote the practice of shinrin-yoku to encourage people to spend time in nature. Shinrin-yoku translates to "forest bathing," which is fast becoming a popular way to go off grid and absorb the benefits of nature.  ­
Studies have shown plenty of positive health benefits of forest bathing. It reduces levels of cortisol, also known as the stress hormone. It also has been proven to lower blood pressure, strengthen the immune system, boost energy levels, and provide more sound sleep.  Plus, you don't necessarily need to do anything strenuous – simply bathe in the natural surroundings and be present in the very moment!
Come stay with us and enjoy the nearby forests and take the plunge (no bathtub necessary) to see why forest bathing is making such a big splash these days.
The Deschutes National Forest is just minutes from the yurts and cabins at Bend-Sunriver. Bask in the beauty of the soaring trees, which include Douglas firs, Ponderosa pines, Western larch, and White pines. There are roughly 76 moderate trails in the 1.8 million acres that comprise the forest. Waterfalls, wildlife, and mountain views add to your bathing pleasure!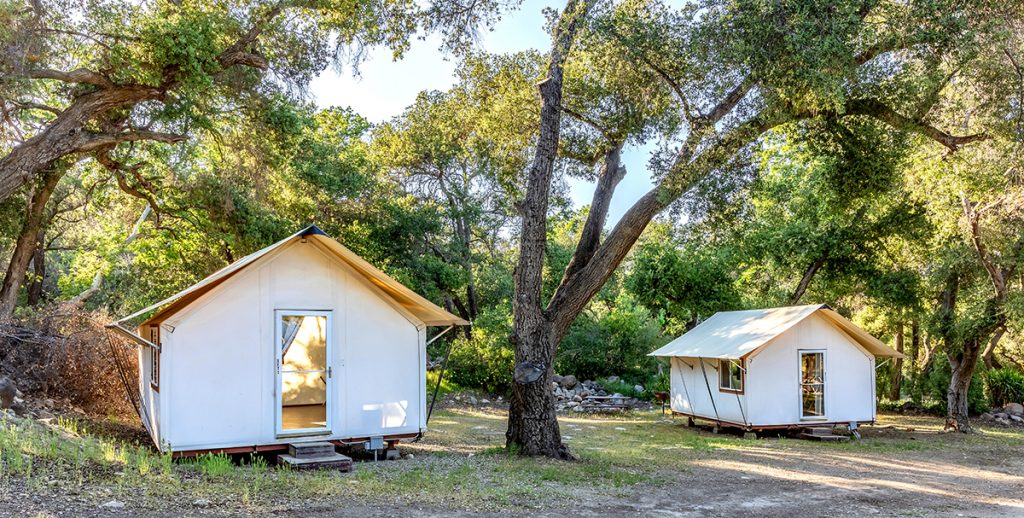 If you're planning a trip to Santa Barbara to stay in a teepee, tent, covered wagon, or cabin at Rancho Oso, you'll be happy to know California's Los Padres National Forest is conveniently less than 10 miles away and provides the perfect forest bathing venue. Coming in at approximately 1.9 million acres, Los Padres has over 1000 miles of trails and is home to magnificent coastal redwoods, pine and fir trees as well a variety of oak tree species, including Blue Oak and California Black Oak. Oh, and Pfeiffer Beach is also located within the forest so you can actually get wet while forest bathing here!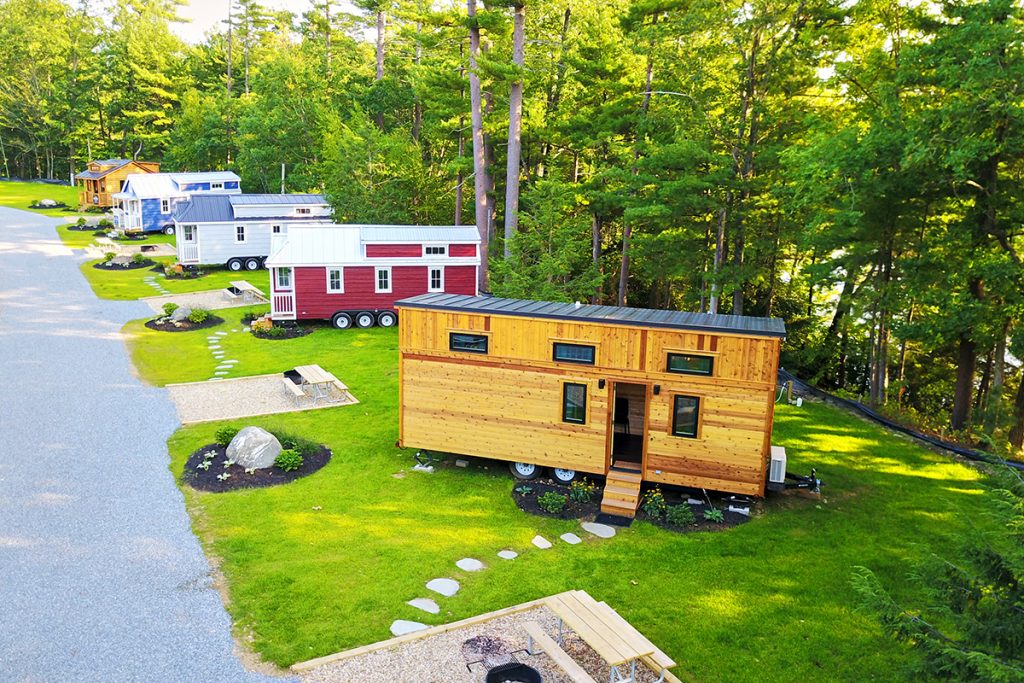 The Tuxbury Tiny House Village in South Hampton, New Hampshire, has two nearby options for forest bathing: Cowden State Forest and Powwow River State Forest. While a short drive away, about an hour and a half to be exact, this puts you smack dab in the middle of the White Mountain Forest with plenty of hemlock, pines, and spruce trees to bathe in. Fun fact, the state of New Hampshire is the second most forested state in the US with roughly 81 percent of forest land, so everywhere you look, there's an option to forest bathe!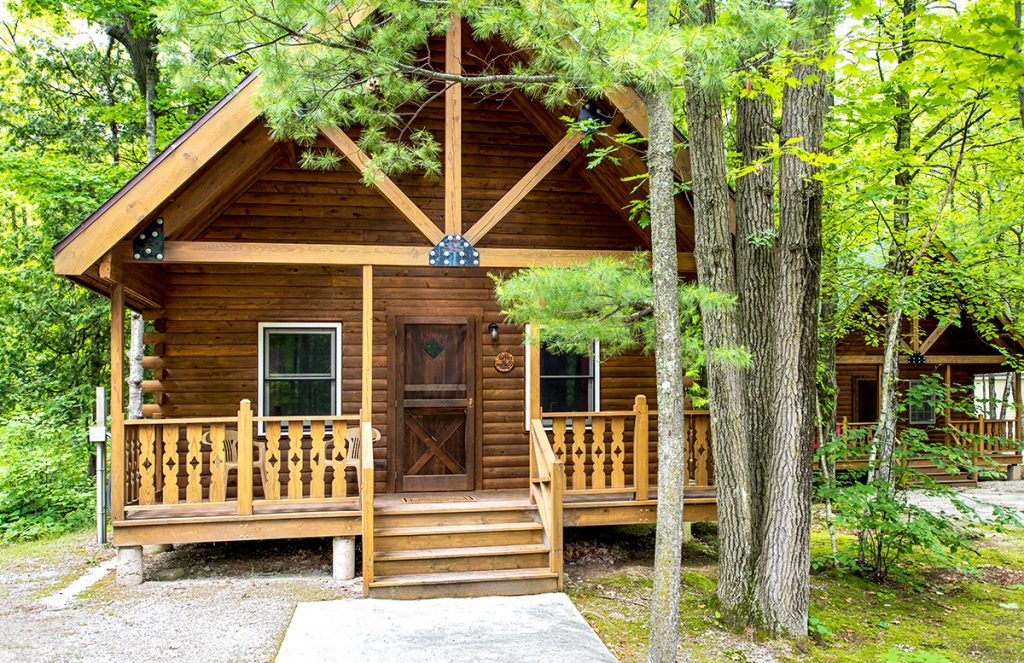 Take a trip to Wisconsin's Door County and you'll find yourself surrounded by forest lands, including Baileys Harbor Boreal Forest and Wetlands. A stay at Tranquil Timbers is a great way to get your daily dose of forest bathing. Baileys is home to spruce, cedar, birch, and hemlock trees as well as a bevy of birds including warblers and merlins who can add the soundtrack to bath time.