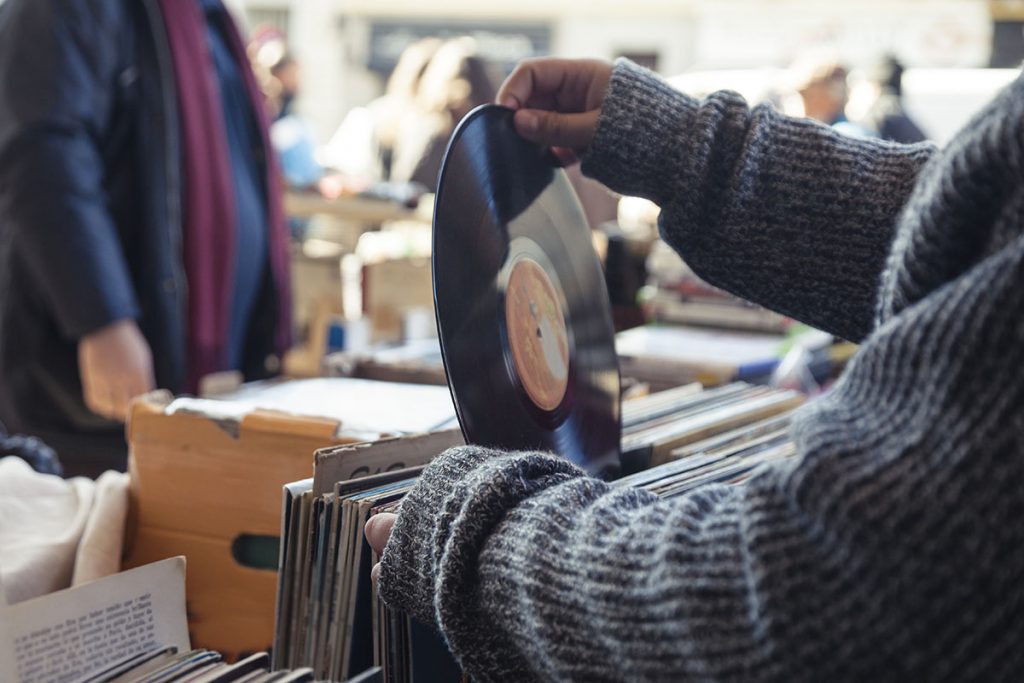 When it first hit the airwaves, the idea of National Record Store Day was to spend a specifically designated date visiting your local record store to support the business. The first National Record Store Day was held on April 19, 2008. Skip forward to present day, and Record Store Day is celebrated on every continent. The concept was definitely "number one with a bullet."
And, little known fact, Record Store Day should be called Record Store Days, because typically there are two designated days to celebrate, one in April and the other being Black Friday, which falls on the Friday after Thanksgiving. This year National Record Store Day will be recognized on June 20. We've done the tour and rounded up a few stores near your favorite locations to visit, whether on National Record Store Day, or any other day you want to pay homage to the vinyl that brings music to your ears!
Seattle, Washington: Neptune Music Company, 4344 Brooklyn Avenue NE
Visitors say that although a small space, Neptune Music has everything you could imagine from a music standpoint which includes a knowledgeable owner, tons of records, and a unique selection. Another plus, it's located in the basement of the Neptune Theater, a still-functioning music venue opened in 1921 in the hip and historic University District of Seattle.
Portland, Oregon: Mississippi Records, 5202 N. Albina
Complete with listening stations, this record store also features a large supply of the good old 45 in its vast collection that includes everything from rock and blues to international music. They also have a selection of vintage electronics. Please note the store's policy is CASH ONLY.
St. Petersburg, Florida: Bananas Vinyl Warehouse, 2222 16th Avenue N.
This is one big record collection! Bananas two-story warehouse holds more than three million LPs and records and receives more than 1000 new additions to the collection weekly. Plus, there is the nearby retail store (2887 22nd Avenue N). One visitor remarked "if Bananas doesn't have it, it doesn't exist." Note to visitors, the warehouse is vinyl only while the retail store has CDS, DVDs, and more.
Boston, Massachusetts: Cheapo Records, 538 Mass Avenue, Cambridge
Cheapo Records has been around since 1954, so they must be doing something right. Located in the Central Square area of Cambridge (just a quick T-ride from Boston), the shop is said to have more than 100,000 vinyl albums as well as 100,000 45s. Consistently rated five stars by visitors, you can most likely find just what you've been searching for at Cheapo.
Cincinnati, Ohio: Shake It Records, 4156 Hamilton Avenue
Located in Cincinnati's eclectic Northside neighborhood, the Shake It Records experience begins with the store's colorful façade and continues inside the 1,000 square foot store that is chock full of music from the 25,000-piece vinyl collection to the 15,000+ CDs available. Independent labels are the main act here, but mainstream selections can be found as well from rock and roll to country classics. 
Chicago, Illinois: Dave's Records, 2604 N. Clark Street
Dave's is a true record store – meaning it sells records only. You won't find CDs or vintage 8-tracks, just vinyl, vinyl, and more vinyl in the store's 40,000-plus collection. A small space but the perfect spot to find the rarest gems to the newest releases from the world of vinyl. Head to Chicago's Lincoln Park neighborhood and look for the sign in the window that reads "No CDS. Never had 'em!! Never Will!!" and you'll find the treasure trove known as Dave's Records.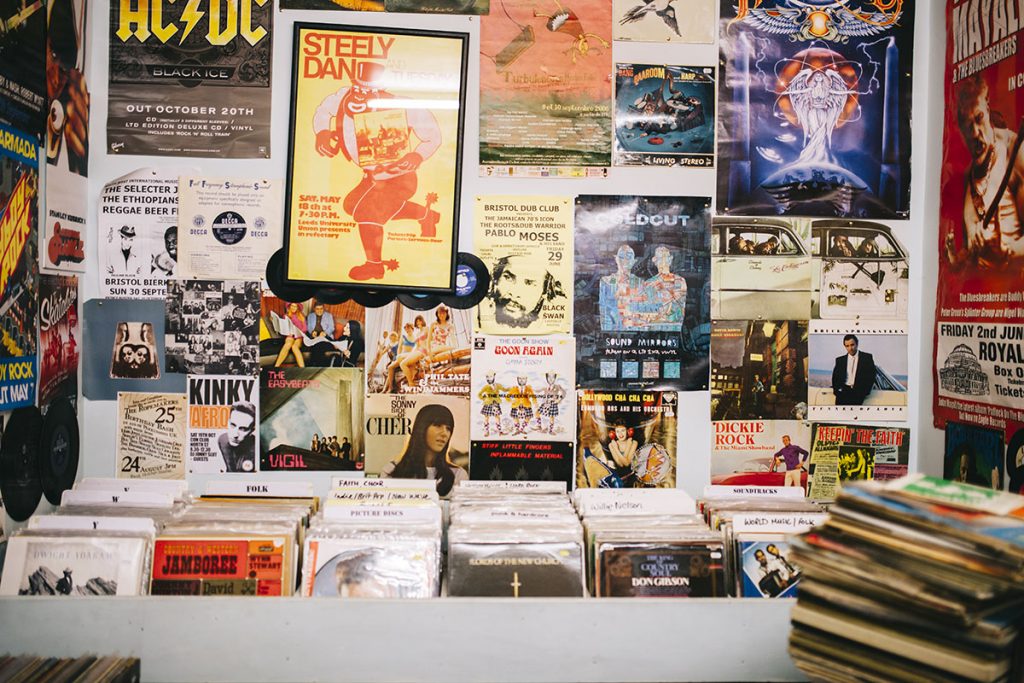 That's just a quick list of the hits – but if you find yourself looking for a record store, visit www.recordstore.com for a listing of record stores across the US. And, if you're spending time at home like so many of us are, don't forget to check out if your favorite record store has an online store, as well.