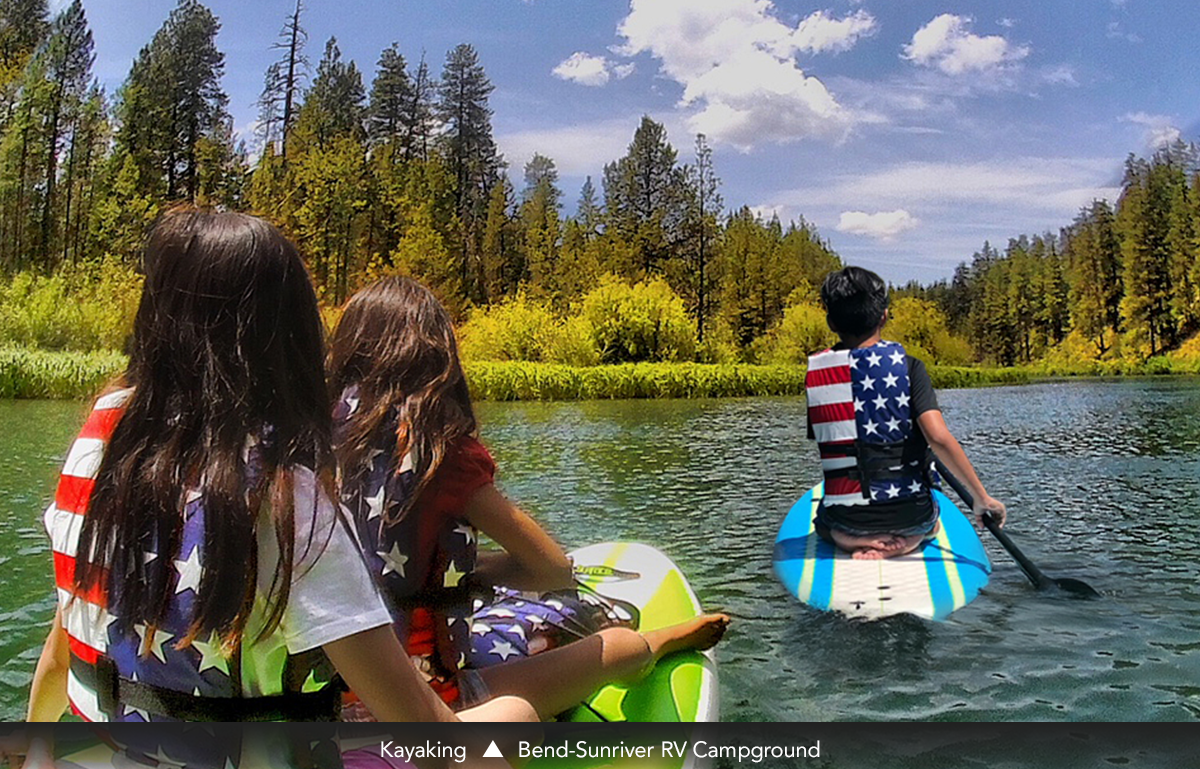 Bend, Oregon is one big playground regardless of the season. But come summer, Bend is bursting with things to do under the sunny skies of the Pacific Northwest. There are all kinds of adventures to be had from rustic to urban, and from relaxing to exhilarating. There is music, art, a rodeo, theater, fishing, hiking, and the list goes on and on. No matter what your fancy, you'll find something to tickle it when you visit Bend.
Fishing opportunities in Bend are about as abundant as the fish you can catch when you cast your line here. Consider fly fishing, and if you're new to this sport, River Borne Outfitters offers a 2.5-hour class that covers the basics regarding terminology, casting, and knot tying. If you feel like you're beyond beginner but still need some fishing tips, they also offer a 6-hour course that has you fishing the Crooked River. Check out www.riverborneoutfitters.com for more information.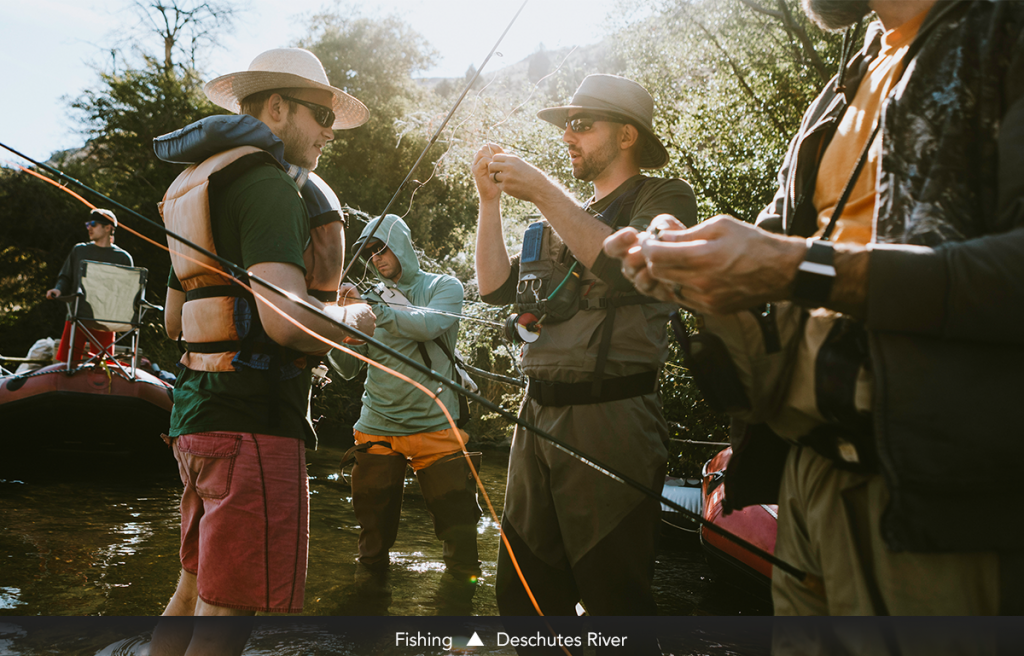 Of course, if you're a seasoned fisherman, just head down to the Lower Deschutes River which is one of the most popular and prolific places to fish in Oregon. Statistics show that more than 3,500 trout run per mile of water in this area. Make sure to obey all the state rules and regulations, and that you have a license to fish. For licensing information, visit www.odfw.com.
If you prefer dry land to water, and art to fishing, then the Roundabout Art Route might be of interest to you. The Roundabout Art Route is a collection of 20 pieces of art that are on display throughout the city. Stop by the Bend Visitor Center to pick up a map, then get rolling on your art adventure. The name of the route should give you a hint as to where the art installations are located, but we are going to give away the secret. Just head into downtown Bend and get ready to glimpse a bronze logger, a bronze grizzly, the Sunrise Spirit Column, and the High Desert Spiral, which at 39 feet is the tallest public art sculpture in Bend, to name a few.
Take a hike up Pilot Butte and you're guaranteed a breathtaking vista no matter which of the three trails you choose. Pilot Butte is visible from downtown Bend and is a 500-foot high lava dome created from an extinct volcano. Visit www.oregonstateparks.org for information about the state park and the trails.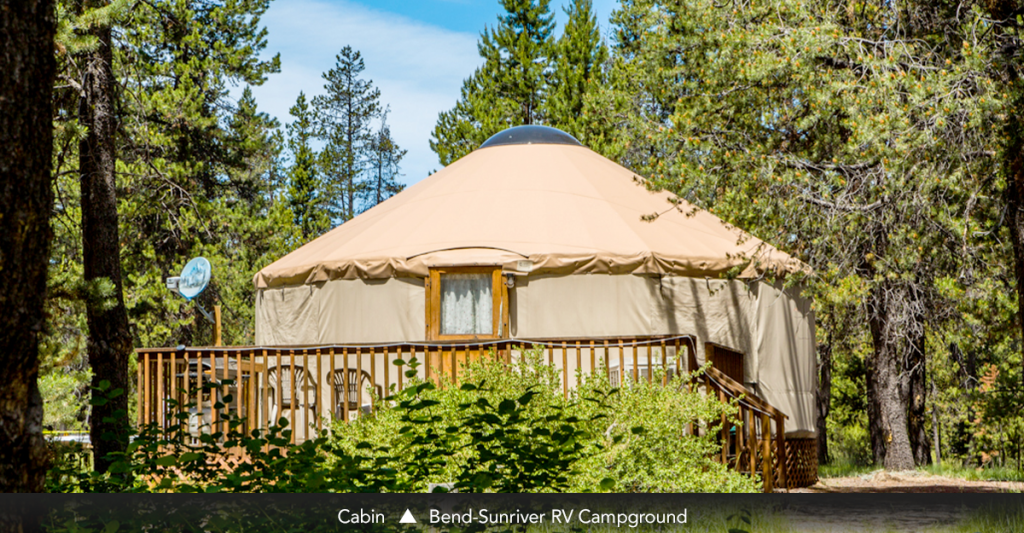 Tour-wise, there's plenty of ways to see Bend while eating and drinking some of the city's offerings. There is the Bend Ale Trail, which offers a do-it-yourself way to visit Bend's 18 breweries at your leisure. If you want someone else to do the heavy lifting when it comes to touring the breweries, check out the offerings of The Bend Tour Company, which not only offers a craft beer, wine and spirit tasting tour, but also other adventure tours such as an arts and cultural tour of Bend, and a stunning Cascade Sunset tour. Check out what they offer at www.thebendtourcompany.com.
Special summer events in Bend include the Bend Summer Festival, July 12th-14th that will feature food, music, an art fair, and plenty of family fun. July 26th-28th brings Balloons Over Bend to the city as hot air balloon fun takes center stage. Help celebrate a milestone at the 100th Deschutes County Fair and Rodeo scheduled for July 31st-August 4th. This year's theme is "100 Years of Fun Since Day One." Bend Brewfest is scheduled for August 15th-17th and features craft brewers, wineries, and cideries set on the banks of the Deschutes River.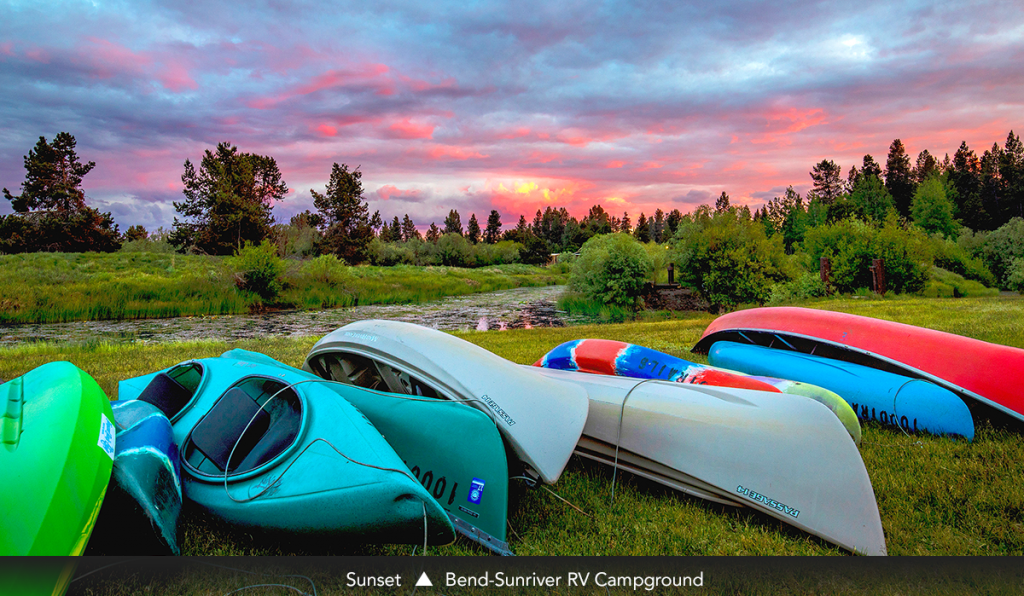 Of course, when the day's fun is done, you'll need a place to bunk in until the next adventure, so consider adding to the experience by staying in a yurt, cabin, or cottage at Bend-Sunriver RV Campground. Situated on the banks of the Little Deschutes River, this 283-acre campground has plenty of onsite fun including fishing opportunities, swimming, pickleball, tennis, and mini-golf.
Plan your time to Go Big in Bend, visit www.RVontheGo.com and reserve your stay today!