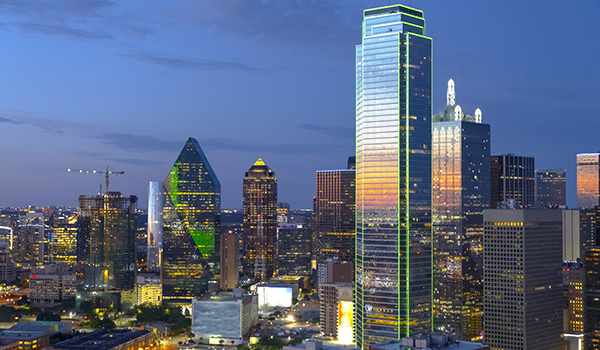 Heading to Texas? The Dallas-Fort Worth area to be more specific? If a trip to the Lone Star State is in your future, we've found some great places in and around Dallas you might find of interest. We've got four great locations in the area, so we've found something fun near each and added the bonus of a Fort Worth highlight, to boot!
Lake Whitney: Located in West Texas Hill Country, Lake Whitney is a great place to stay while you get the chance to "be a Pepper, too!" For those of you who don't drink soda pop or are a bit younger than the catchy Dr. Pepper commercials from a few decades ago, you can get in the know with a visit to the Dr. Pepper Museum, located in nearby Waco. Not only do you get a free soda with paid admission, but you can also make your own pop. As our country's oldest soft drink (it was invented in 1885, one year before Coca-Cola!), there's lot of history to learn here. After the museum, be sure to check out Magnolia Market at the Silos, from Chip and Joanna Gaines of Fixer Upper fame.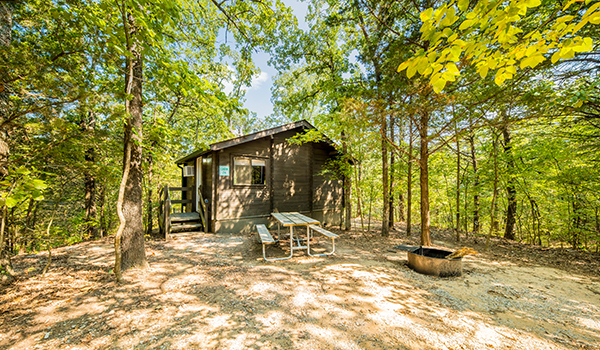 Lake Texoma: The lake is known for its excellent striper fishing so if you're angling for bass, this is the place. If you're angling for a great place to glamp that's close to all the fishing, then Lake Texoma will lure you right in! Rental cabins are available on this 300-acre resort in Gordonsville that is close to the lake. Enjoy the fishing or just enjoy the fruits of someone else's labor at the multitude of good seafood restaurants in the area.
Lake Tawakoni: Like Lake Texoma, Lake Tawakoni is another great place for fishing, but it is also a fantastic area for antique and treasure hunting. Whether you're looking for something specific or just browsing, don't miss First Monday Trade Days, in Canton, which is about 30 miles from camp. This extraordinary flea market dates to the 1850s when the circuit judge arrived in town on the first Monday of every month to hear cases. People came to watch the proceedings and naturally brought goods to sell and trade. Nowadays, visitors can find everything from antiques and collectibles to crafts, jewelry, home goods, and decor.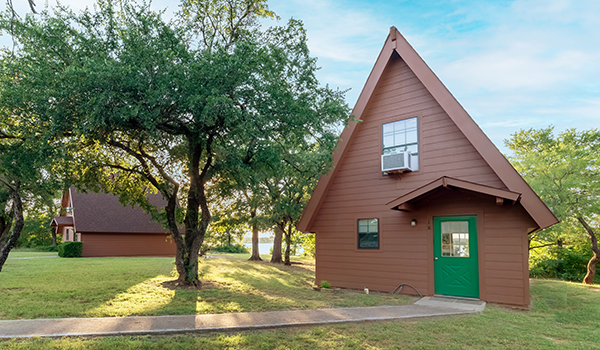 Bay Landing: Located in the town of Bridgeport, Bay Landing works as a great home base while you explore the great Texas outdoors in the area. Canoeing, paddling, hiking and even archery are just a few of the ways you can spend your days outdoors when visiting Texas. Bridgeport Falls offers a 5.8 looped paddling trail in the West Fork of the Trinity River while the Chupacabra Paddling Trail is another option complete with glimpses of local wildlife. Cinnamon Creek Ranch, in Roanoke, has indoor and outdoor archery as well as a field challenge course. Chisholm Trail Memorial Park, which is located on the site of the old cattle drive route, has a paved hiking trail that runs a little over nine miles and you can choose to do all or a part of this picturesque trail.
Dallas/Ft. Worth: There are plenty of things to draw you to the cities of Dallas and Fort Worth including the art museums, botanical gardens, and various historic sites but to get to know Texas, you should get to know the industry that it is most associated with: livestock. Head over to the Fort Worth Stockyards and learn the history, see real cowboys and cattle, catch an Old West "gunfight," shop, eat and just enjoy this Texas-sized historic district of Fort Worth.
Read More: