History tells us that New Year's resolutions started with the ancient Babylonians who made promises of change to the gods in return for a favorable year ahead. Those promises for change continued through the days of Julius Caesar, who provided us the date of January 1 as the New Year with his new calendar that honored Janus (who btw was the Roman king of beginnings and endings), and remain with us to this day.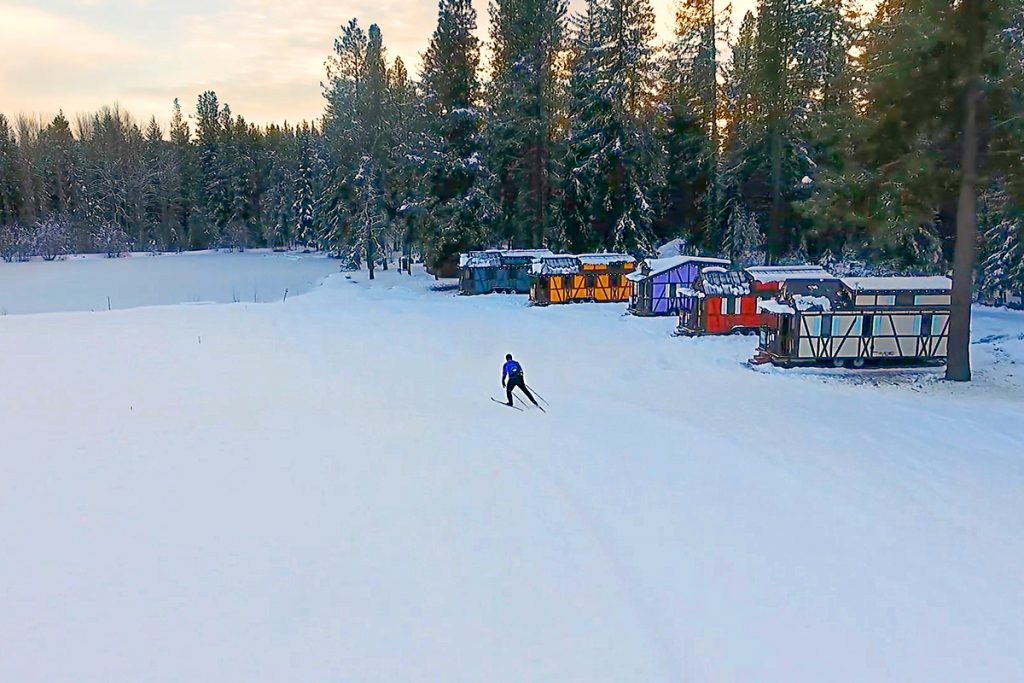 One of the most popular resolutions made each January 1 is "to get in shape." Interestingly though, that resolution did not become a top fiver until the 1960s, in part due to the advent of President Kennedy's "Presidential Council on Physical Fitness," which emphasized fitness goals for all ages. Here are a few destinations that are resolution-ready if you're planning a new year getaway and want to stick to your resolution (at least for a while).
Skiing: Based on individual effort, a day on the slopes can burn anywhere from 200 to 600 calories per hour. The physiological benefits are phenomenal as skiing provides a boost to the cardio and circulatory systems and well as the muscles, mainly the large muscles of the legs. Plus, the fresh air and sunshine are added benefits to this wonderful winter sport. Consider booking a stay at the Leavenworth Tiny House Village in Washington or the Mt. Hood Tiny House Village in Oregon to enjoy the nearby skiing. Stevens Pass is an option for a Leavenworth ski vacation and has more than 1100 acres of skiable terrain with options for all levels from beginner to expert. Lessons and rentals are available so there's no excuse to not make an effort here. They also offer a Nordic Center for snowshoeing and Nordic ski options. Oregon's Mt. Hood Skibowl dates back to 1928 and has been a top ski destination ever since. Less than 15 miles from the Mt. Hood Tiny House Village, this is the place for all things ski in the area where snow lovers can ski, snowboard, snowtube, and snow mobile. Lessons and rentals are available here, as well.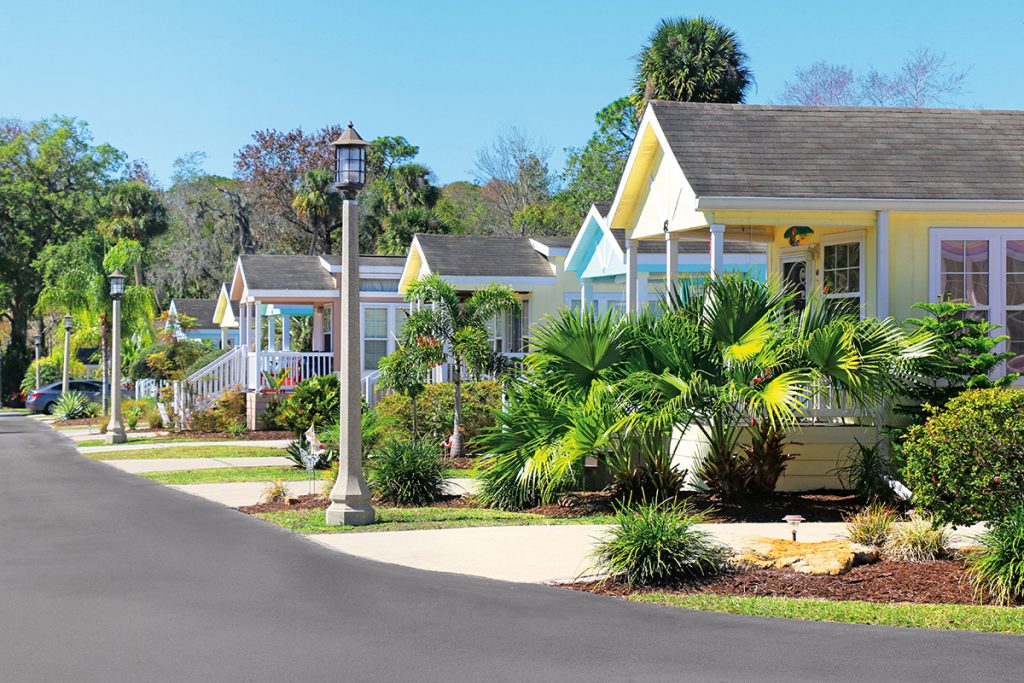 Biking: While it may be a bit less exhilarating than schussing snow down a black diamond run, biking provides plenty of body benefits. The release of endorphins, the use of all major muscle groups, and the low impact status makes biking a top choice for all types of fitness-focused people. Plan a trip to Orlando, Florida, and trade out the thrill rides for plenty of bike rides. Book a stay at one of the colorful cottages at Tropical Palms in nearby Kissimmee and bike your way to a fit 2021. The Orlando area has more than 30 multi-use bike trails and over 250 miles of safe-riding terrain. Consider the Kissimmee Lakefront Park trail that runs along Lake Tohopekaliga, providing scenic lake views and glimpses of wildlife or the Little Econ Greenway Trail in Orlando that runs 8 miles along the Little Econ River. Scenery here includes the lake, of course, as well as deer, osprey, and a butterfly garden.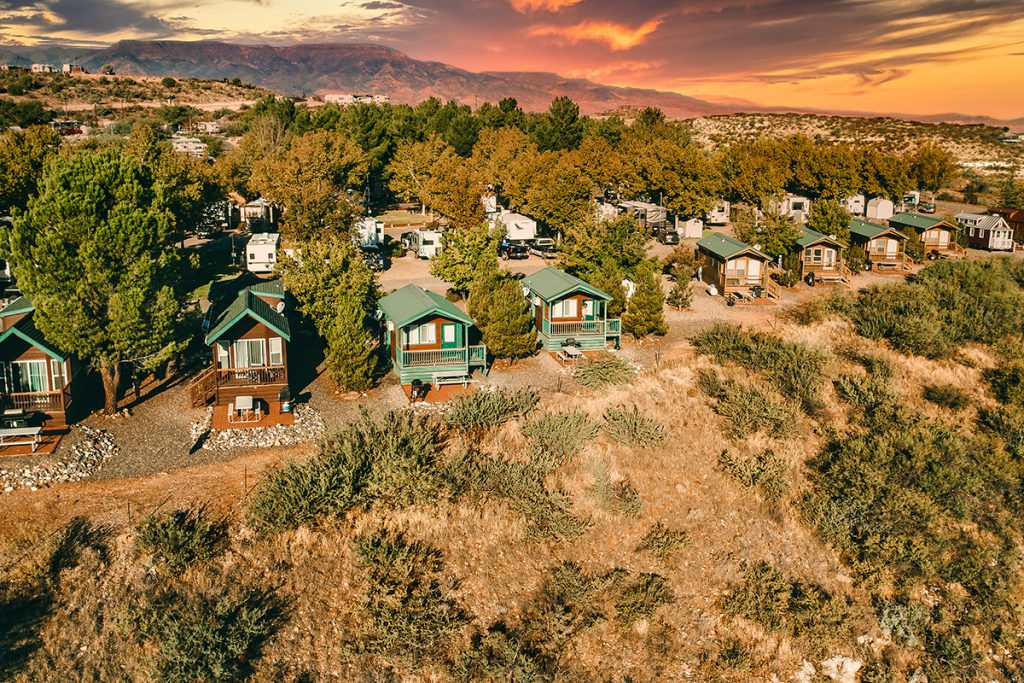 Hiking: A simple enough exercise – you just put one foot in front of the other and you're off. The benefits are good for the mind, body, and spirit, and whether you do short daily hikes or tackle some longer ones as part of a travel itinerary, adding hiking to your 2021 to-do list is a good idea. The great thing about hiking is that it can be done anywhere – along the coast, in the mountains, on a paved trail, in the woods – the options are endless. We prefer a good desert hike in part due to the benefits of the dry air as well as the views! Hiking in Sedona is one option. Choose a cabin, cottage, or tiny home at Verde Valley to serve as base camp while you hike and explore the desert terrain of the magical Sedona surroundings. Palm Springs, California, is another great place for desert hikes, which includes the range of hikes available in nearby Joshua Tree National Park. Options include everything from short walks to challenging multi-terrain 7+-mile trails. Indian Canyons provides more hiking opportunities, again with ranges from easy 1.5 mile to strenuous 12+-mile treks. Make a reservation for a colorful cottage stay at Palm Springs and enjoy the equally colorful desert views.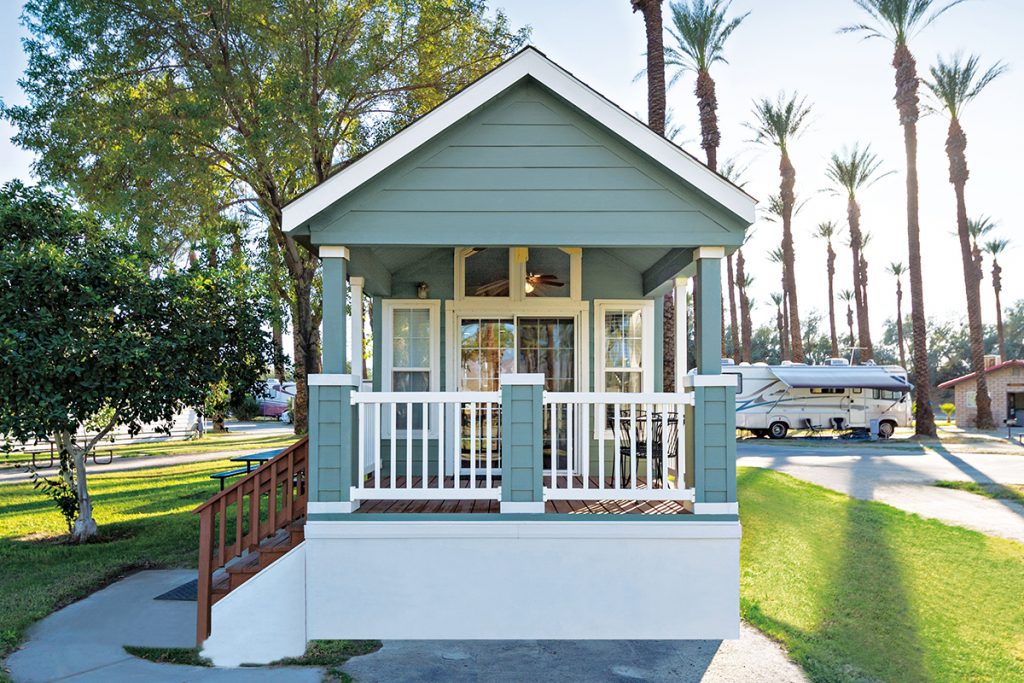 Read More: