Tiny Houses – They're the talk of the town and all the rage. If you haven't tried one, your friends may consider you a bit cheugy. The tiny house trend has continued to grow rather than wane in popularity, whether they are used as a permanent residence or a glamping getaway where all the comforts of home, including a roof over your head, are must-haves.
Why are they so popular? For one, they are eco-friendly and energy efficient in that they use few materials to build and less energy to cool and heat. Tiny house = tiny carbon footprint. Another plus is the creative use of space and storage. Almost everything has a dual purpose – stair risers can also double as storage drawers; the extra space up top near the roof – that's a cozy sleeping loft. Vertical space is put to use not just for art, but also for kitchenware and other necessary items.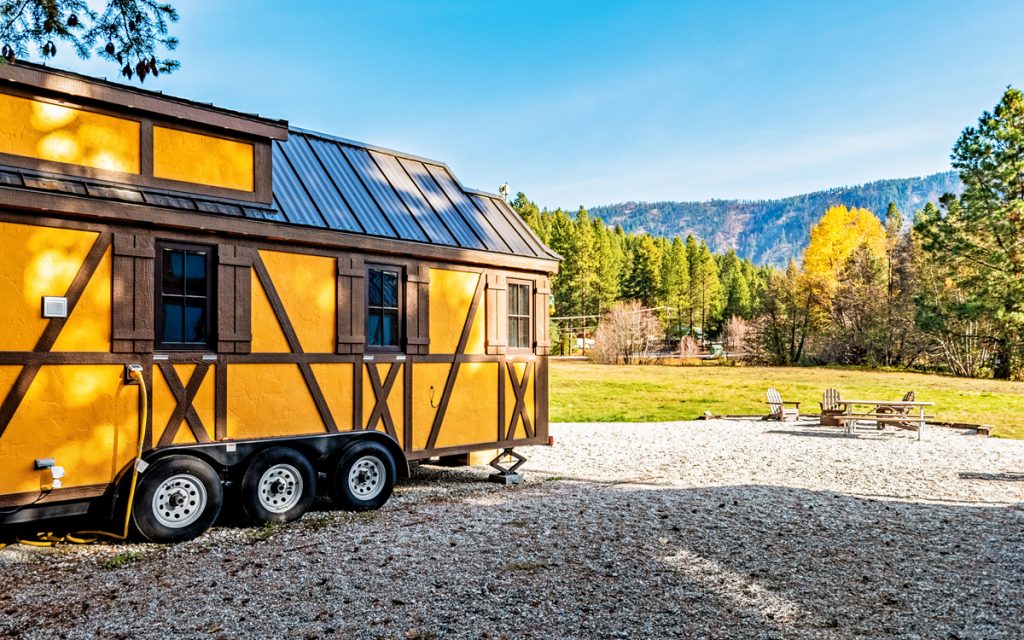 From a glamping perspective, you've got a cozy, dry spot to come home to after you've spent the day outside. One thing about the tiny house, since there is less inside space, the great outdoors are that much more inviting. For the first-time glamper, a tiny house accommodation might be just the thing needed to turn them into a "yes, please let's glamp again" kind of person. Plus, do we need to say it? They are absolutely adorable.
So, before you feel left out of the tiny house loop, check out our fabulous tiny house rental offerings, pick a dreamy location, and find out what's the big deal about tiny houses.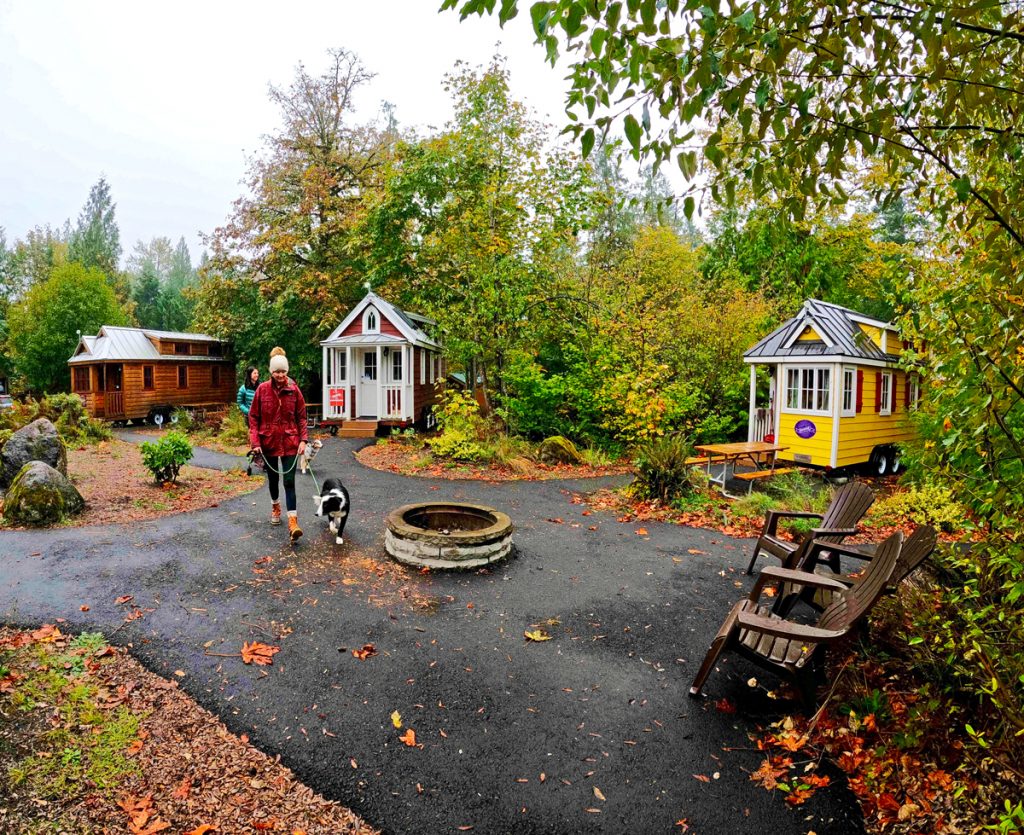 With five individual Tiny House Villages, plus two tiny houses at Verde Valley RV & Camping Resort near Sedona, there are plenty of choices. Pacific Northwest locations include Washington's Leavenworth Tiny House Village and Mt. Hood Tiny House Village in Welches, Oregon. Warmer climate options include the sunshine-filled Florida Keys location, Sunshine Key Tiny House Village and our newest tiny house village for a near-Nashville getaway, Natchez Trace Tiny House Village. Looking to spend time in New England? Head to New Hampshire to enjoy the tinies at Tuxbury Pond Tiny House Village.
What can you expect from a tiny? Plenty! All have full bathrooms and the majority of them have a kitchen and TV with cable. If there's no full kitchen, there are kitchen amenities like coffeemakers and mini fridges. They range in size sleeping anywhere from 2 to 7 people and several are pet friendly so if your companions are the furry kind, they're welcome to the tiny experience. You can expect spacious indoor living space and décor and design straight out of Tiny House Today (if there was such a magazine.) Cozy quarters for a top-notch glamping experience, for sure.
Location-wise, you've got outdoor adventure at any location. Hiking, biking, fishing, kayaking, and canoeing are just the beginning. Plus, there's the proximity to major cities and their attractions like Seattle (from Leavenworth), Portland (from Welches), Nashville (from Natchez Trace) and Boston (from Tuxbury Pond). There's the serenity of Sedona and the beautiful Red Rocks when you choose Verde Valley and the island-hopping, laid-back life of the Florida Keys when you choose Sunshine Key. This is one trend you want to be a part of! Don't get left out in the cold (especially if you're glamping), check out all the fabulous tiny house options at petiteretreats.com and make your reservation soon.
Read More: